Exfoliating is an essential step to creating great skin. But most of us have been told to do it once, maybe twice a week, tops. Did you know you can—and should—exfoliate daily? "There are a number of reasons why it's so beneficial to do it every day," says Clinique Derm Pro Dr. Michelle Henry, a board-certified dermatologist based in New York City. Read on for her top five.
Reason #1: boosts radiance
Skin naturally renews itself every 28 days, bringing new, healthy glowing skin cells to the surface. As we age, this process slows down, and when dead skin cells start to pile up, your skin starts to look dull, rough and dry. Exfoliating helps to remove dead skin cells by breaking the bonds that glue them together, allowing new cells to surface, and giving your daily glow an instant boost.

Reason #2: unclogs pores
Exfoliating also whisks away any dirt and debris deep within your pores that your cleanser may have missed. "Clearing out pores on a daily basis helps to minimize their appearance, and makes you less prone to breakouts," says Dr. Henry.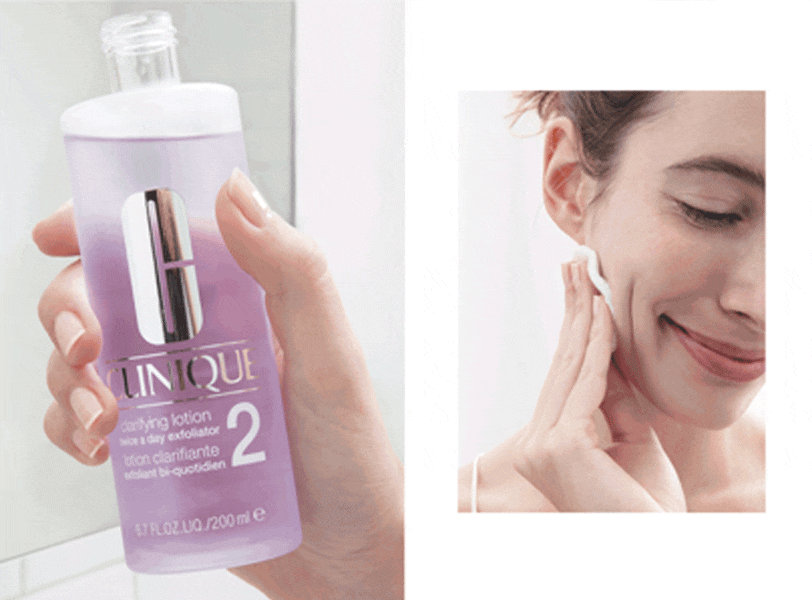 Reason #3: preps for treatment results
Dull, dry skin can become an impenetrable barrier between your skin care and your skin, preventing all the amazing ingredients from being fully absorbed. But when dead, dry cells are removed and your pores are cleared, your skin will soak up anything you slather on it—reaping maximum benefits.

Reason #4: smooths skin and reduces discoloration
Exfoliating smooths the skin's surface by sloughing off dry, flaky cells, which helps even out skin texture and minimize the appearance of discoloration.

Reason #5: better makeup application
The smoother your skin is, the better your makeup looks. By removing any flaky patches, your foundation will be less prone to looking splotchy, cakey, or settling into fine lines.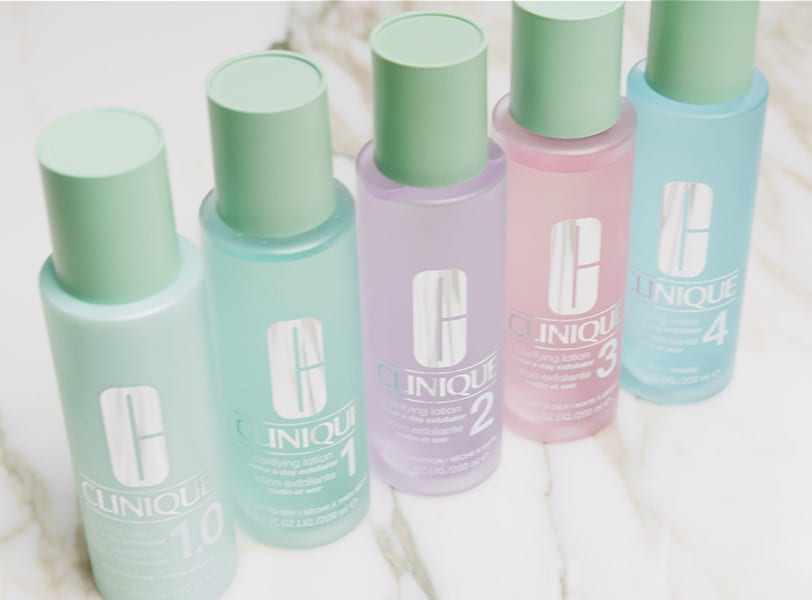 Pick the best daily exfoliator for your skin type.
"If you want to exfoliate every day, it's important to pick a formula that is specially created to use daily," advises Dr. Henry. Otherwise, you can over-exfoliate your skin, which can cause sensitivity and redness. Her pick: Clarifying Lotion, which you can use twice a day without irritation. The secret: it contains gentle exfoliating ingredients, like salicylic acid and acetyl glucosamine, as well as hydrating, soothing ingredients like hyaluronic acid and glycerin to keep skin comfortable and maintain its moisture balance. What's not in it is also important: no parabens, phthalates, or fragrance, which are all known skin irritants. To apply, just saturate a cotton ball, then gently sweep it once, in one direction, over face and neck. There's no water or rinsing required.

Video: Studio Black Tomato | Words: Julie Redfern