Share a little holiday cheer—or go big and indulge them. We have thoughtful gifts for every budget.
What are they wishing for? Find glowing skincare, festive makeup, and fragrances as happy as sunshine.
Shop for Your Favourite People
Who's at the top of your list? We've rounded up the perfect gifts.
Trending now. The gift sets customers are loving.

Holiday beauty questions? Let's chat.
Get tips for party looks, stress breakouts, gift-giving and more.

Shimmer and shine—it's party time.
Three glam looks dial up the drama.
Shimmer and shine—it's party time.
Three glam looks dial up the drama.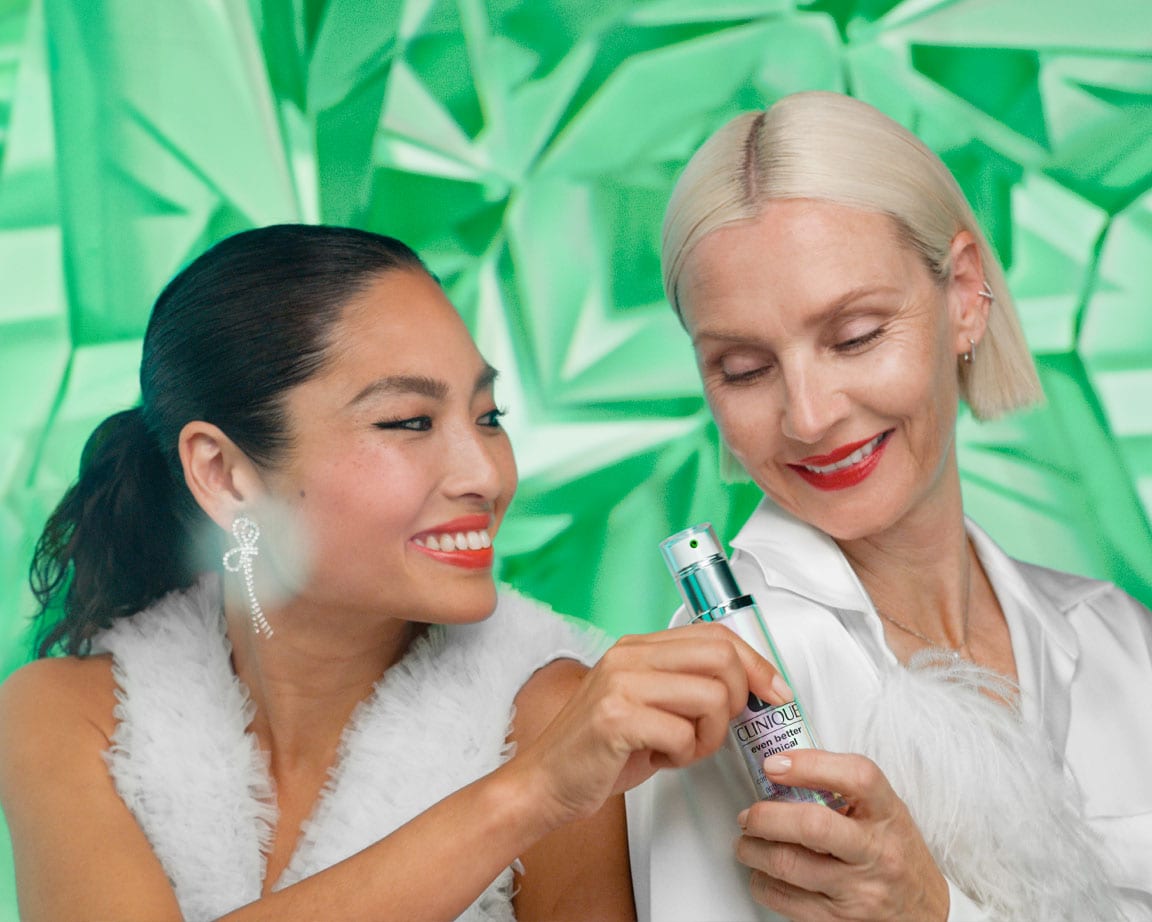 Shopping is merrier here.
Free shipping.
Free shipping with any $50+ order.
Free samples.
Merry little treats await you at checkout.
Smart Rewards.
Our loyalty program rewards you with smart beauty benefits.
Customised product finders.
Find skincare just for you with our Skin Diagnostic tool.
Expert tips & advice.
Our beauty Consultants are trained by an elite accreditation process.
Skin Services.
Learn from our Consultants. Explore our video how-tos.
Clinique has beauty gifts for everyone on your list, and great ways to treat yourself, too. Our skincare gifts help skin look its healthy best—and everyone loves the gift of great skin. Give your loved ones Clinique Smart™ de-agers, skin-quenching Moisture Surge™, and our famous 3-Step Skincare. Know a makeup fanatic? Our makeup gifts are bright, colorful, and fun to wear. You can't go wrong with our internet sensation Black Honey—it looks good on everyone. Our fragrance gifts have something for everyone, from Clinique Happy™, a fresh citrus-floral, to Aromatics Elixir™, our bold cult classic. Clinique For Men™ has gifts for great skin and great shaves.
Yes, we have very merry stocking stuffers, secret Santa gifts, and hostess gifts. Find small gifts that pack a lot of joy, all Under $25.
Our limited-edition gift sets are a great way to get more for less. You can save up to 60% on these value sets (prices and values vary by set). Looking for more great deals? Check out our exclusive holiday offers on Clinique.com and enjoy special gifts and promotions with savings you'll love. Our offers are always changing. Keep stopping by Clinique.com or sign up for emails or SMS messages so you don't miss out.