The secret to model-worthy skin starts with the right skin care and ends with an expert application of skin-enhancing makeup.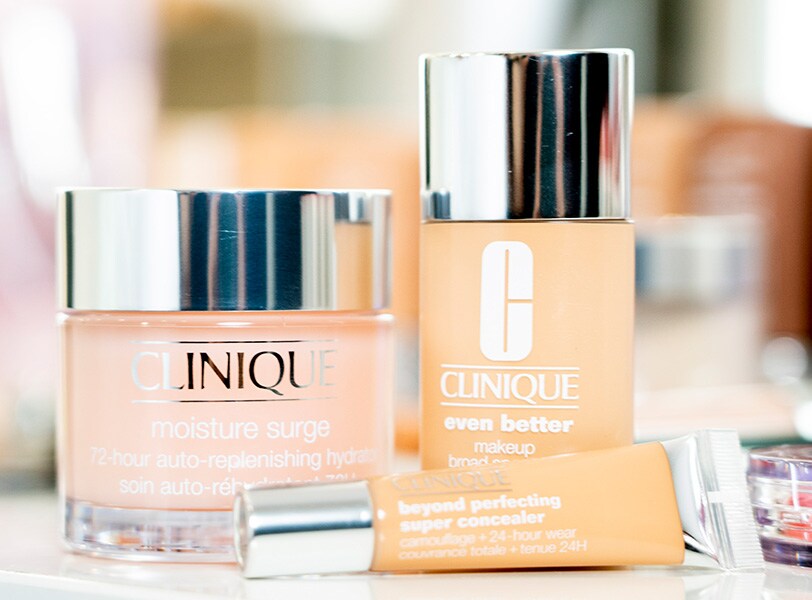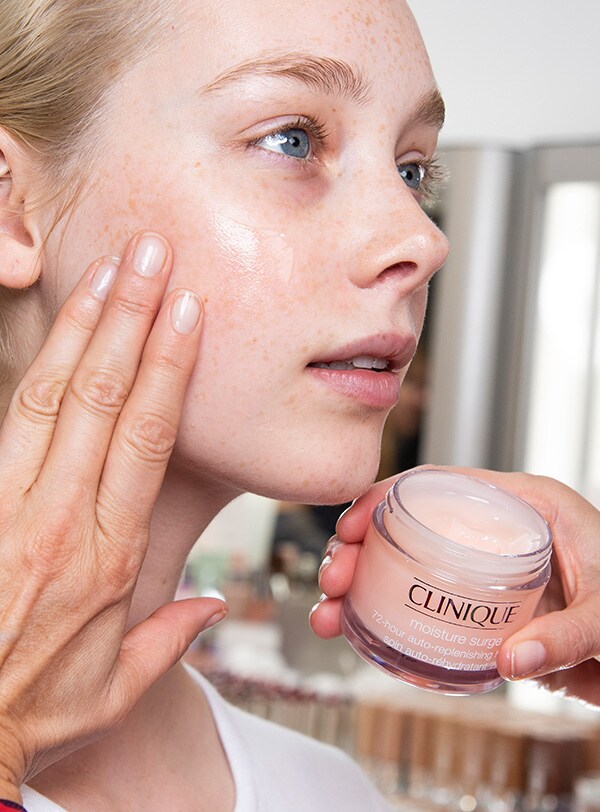 Step 1: hydrate and plump skin
"The first step to making your skin look amazing, whether it's already in good condition or not, is all about hydration," says Florrie. Moisture Surge 72-Hour Auto Replenishing Hydrator has Hyaluronic Acid and Activated Aloe Water, which flood the skin with hydration, making it look plump and dewy. Another benefit: the lightweight gel-cream texture absorbs instantly, without leaving skin feeling sticky or slippery, creating the perfect base for makeup. Florrie warmed a quarter size amount of Moisture Surge between her fingertips, then massaged it into skin using upward sweeping motions. "Light facial massage helps stimulate circulation and invigorate your skin," she says.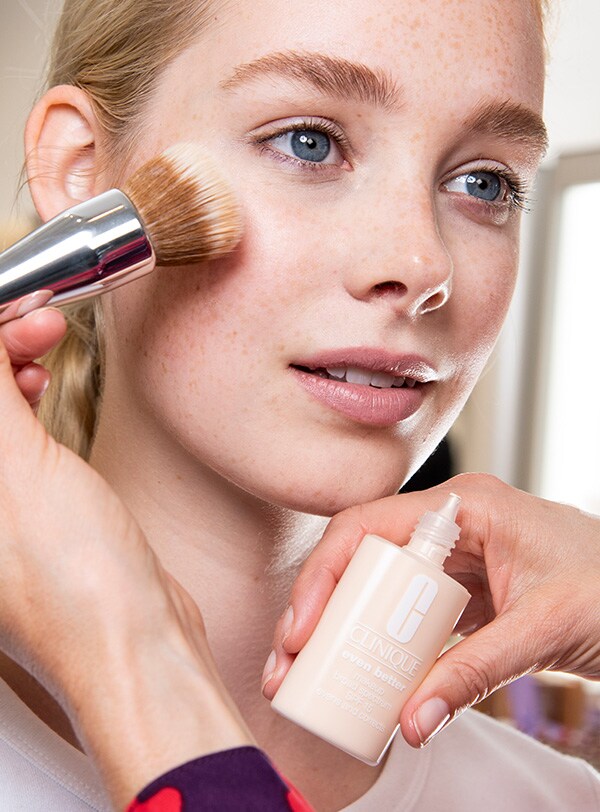 Step 2: buff out your foundation
Model-worthy skin calls for a foundation that perfects everything, yet feels like nothing and blends in seamlessly. The one that checks all those boxes: Even Better Makeup SPF 15. "I love it because it's incredibly easy to blend and evens out imperfections and redness without looking mask-like on the skin," says Florrie. It also has an antioxidant cocktail of Vitamins C and E to help energize and brighten instantly, and even out your skin tone over time. She applied foundation only where needed, then buffed it into the skin using the Foundation Buff Brush to create a sheer veil of coverage. "I love to use foundation brushes, but you can also use your fingers to blend. Just make sure to use tapping motions, rather than rubbing, which can cause streaks," says Florrie.
Step 3: brighten dark areas
To neutralize any remaining dark areas or noticeable blemishes, Florrie spot applied Beyond Perfecting Super Concealer Camouflage + 24-Hour Wear. "I always squeeze it on the back of my hand, then warm it up with my fingertip or a concealer brush," says Florrie. "Your body heat will warm up the concealer so that it melts seamlessly and evenly into your skin." Then she tap, tap, tapped, to blend it in. "Don't rub, or you'll just wipe off the concealer," Florrie adds.
Photos: Luca Cannonieri | Words: Mari Tzikas Suarez