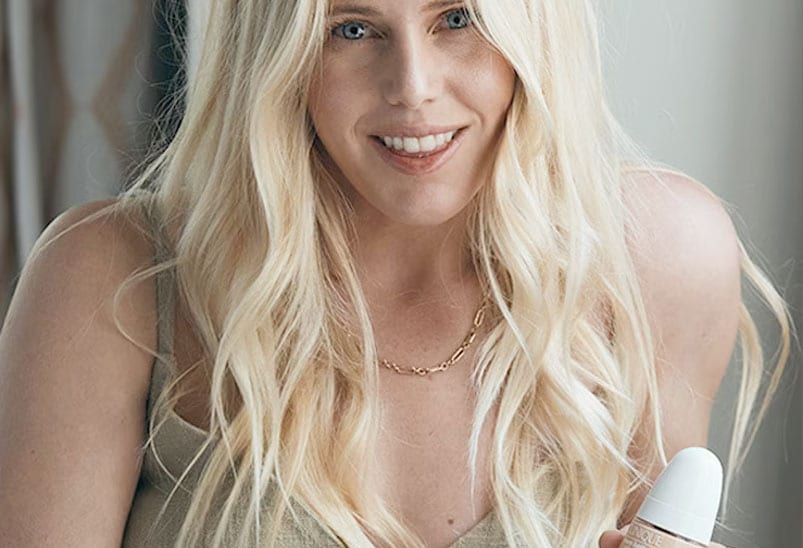 Laura Enever's Go-To Skincare & Makeup Routine
"My true love is the ocean. Being in the water and amongst the elements makes me feel truly alive."

As a professional surfer, Laura Enever knows how important it is to nourish and protect her skin, no matter how hot or cold it is. She has perfected her beach skincare routine, featuring some of her Clinique favourites, as well as a go-to makeup look that works no matter the occasion – both perfect examples of our motto, 'Simple Routines, Remarkable Results'.

Discover her simple skincare regimen and try her natural makeup look.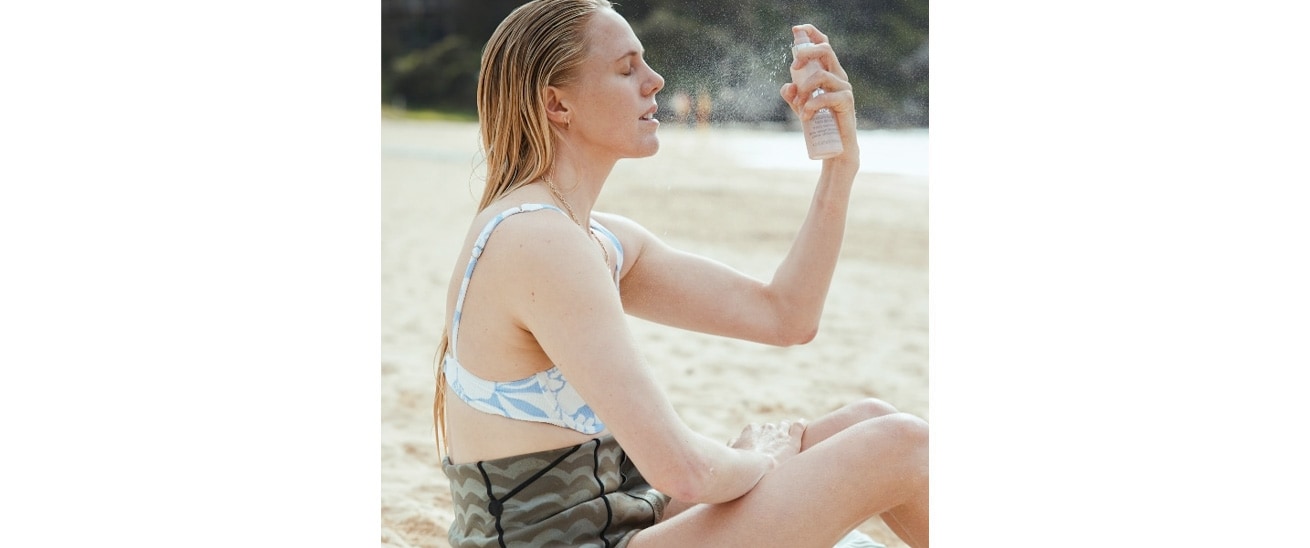 Morning Skincare: Focus on hydration
Every morning, Laura starts her day with a dose of deep hydration with three members of the Moisture Surge™ family.

First, she lightly mists her skin with our Moisture Surge™ Face Spray, a refreshing facial treatment suitable for all skin types. Supercharged with activated aloe vera to instantly soothe and moisturise the skin and caffeine to protect it against free radicals, the facial mist provides a boost of energy whenever your skin feels thirsty and it can be applied under or over makeup.

Next, she applies a layer of our fan-favourite Moisture Surge™ 100H Auto-Replenishing Hydrator – because there is no such thing as skin that is too hydrated. From hyaluronic acid to aloe-bio ferment and some more activated aloe vera, she feeds her skin with all the ingredients it needs for long-lasting, invigorating moisture that reveals a dewy, glowy complexion.

Finally, a swipe of our Moisture Surge™ Pop Triple Lip Balm hydrates the lips for 72 hours non-stop, while adding shine and a wash of colour that looks natural and effortless. Combining shea butter, vitamin E and humectants, it visibly improves textures for lips that look softer and feel more comfortable.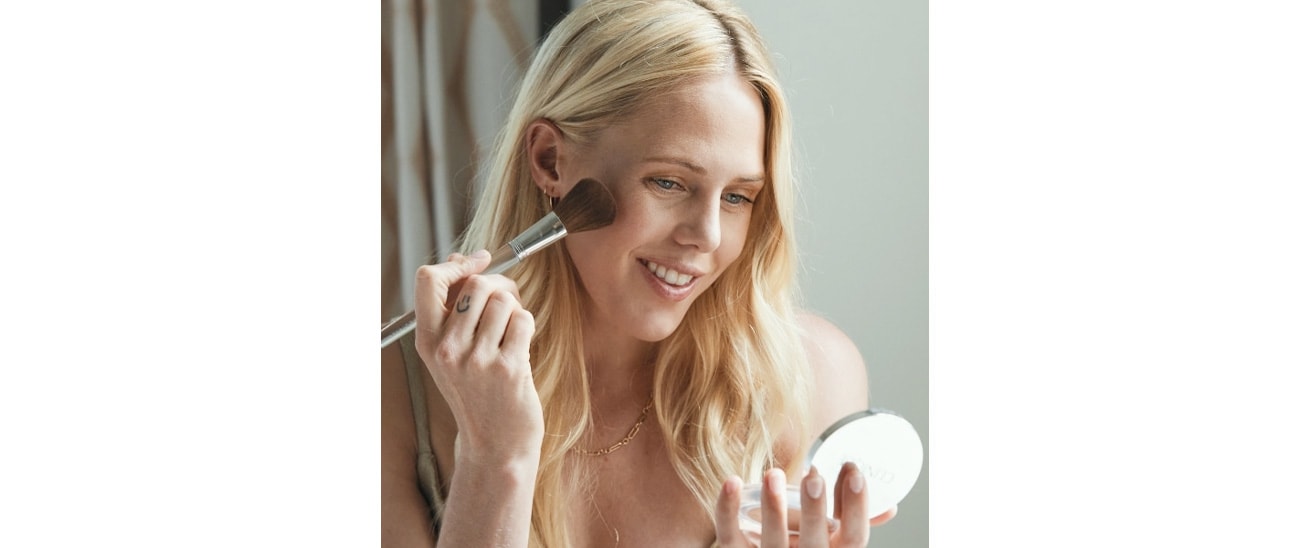 Makeup: Keep it minimal
When it comes to everyday makeup, Laura likes to keep things natural. With the Even Better Clinical™ Serum Foundation SPF 20, she gets the perfect mix between pigment and skincare. Infused with SPF and a serum technology, this matte foundation delivers an even coverage that screams 'your-skin-but-better' while protecting against sun rays - perfect for Laura's endless days spent at the beach.

A swoosh of Lash Power Mascara Long-Wearing Formula lengthens her lashes and thanks to our innovative thermal technology, it stays on for 24 hours without a smudge or smear - even through rain, sweat or humidity. The best part? It removes easily when using warm water.

For a discreet burst of colour, Laura applies some Cheek Pop™, a silky-smooth, vibrant yet natural-looking blush that you can build on to create whatever look you're feeling that day. And because no makeup routine is complete without some lip colour, she finishes with a layer of  Chubby Stick Moisturizing Lip Colour Balm, our super nourishing, mistake-proof tinted lip balm, available in 12 gorgeous tones.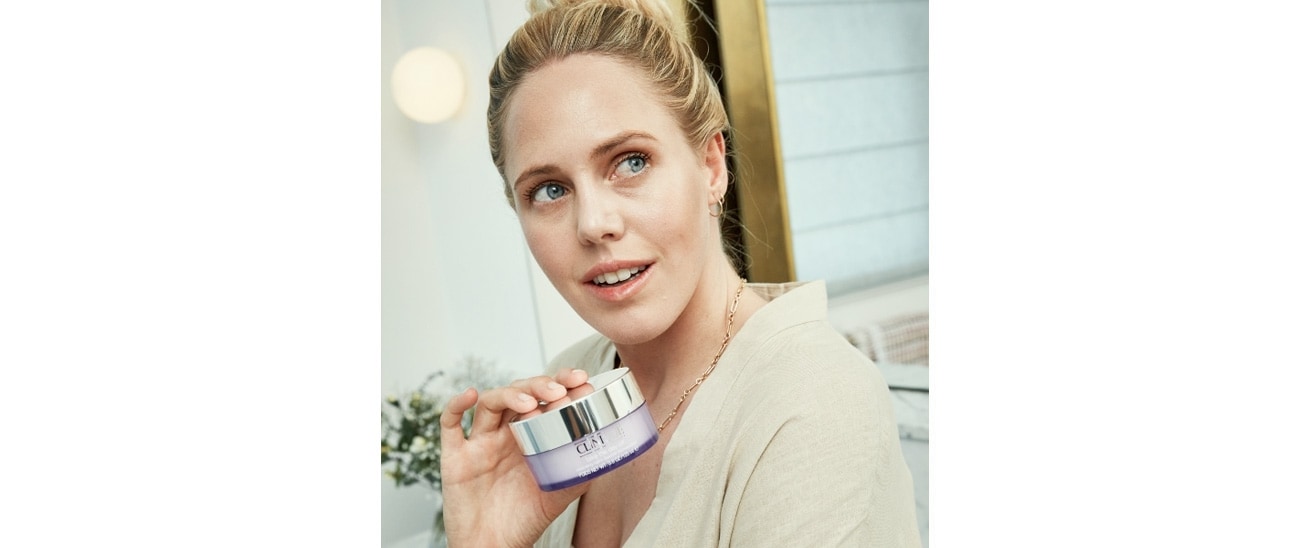 Night Skincare: Pamper yourself
For Laura, nighttime is self-care time. After all, there is nothing like pampering yourself to get a good night of sleep and wake up feeling refreshed. Plus, at night your skin goes into repair mode by accelerating its renewal process, so any skincare you apply before bed will only enhance this process.

Cleansing is one of Laura's non-negotiables and for good reason. Her go-to? Take The Day Off Cleansing Balm, our #1 makeup remover. Suitable for all skin types, this cleansing balm quickly, yet gently dissolves everything from eye and face makeup to sunscreen and any impurities, for skin that looks younger for longer.

Following the cleanser, she targets any dark spots or discolouration with a pump or two of Even Better Clinical™ Radical Dark Spot Corrector + Interrupter. Our most powerful brightening serum, this product is formulated with our exclusive CL302 Complex to treat uneven skin tone, along with a cocktail of soothing ingredients that reduce inflammation – we're talking mulberry root extract, rice bran extract and many other goodies.

To close off the day, our Moisture Surge™ 100H Auto-Replenishing Hydrator makes a second appearance. As Laura sleeps, the face cream works hard to prevent nighttime moisture loss so she can wake up looking as radiant as ever and do it all again.

Enjoyed Laura's simple skincare for the beach and natural makeup look? Check out her summer skin routine for a fresh and glowing complexion!