Is your makeup photo-ready? Here, New York City makeup artist Bo Champagne, shares her insider tips on how to look your best in all those snaps.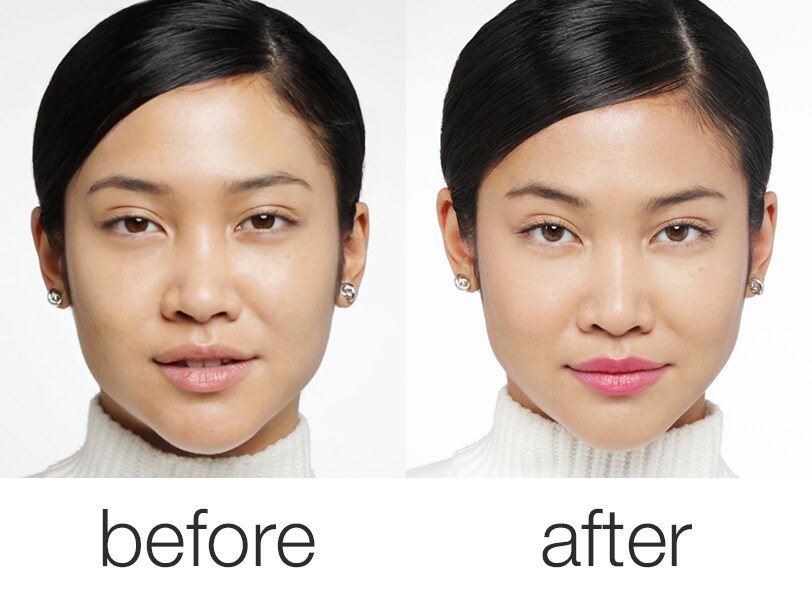 Tip #1: Natural-finish foundation looks best in photos.
Use a foundation and concealer that have a natural finish, as opposed to formulas that are very matte or luminous. "These read best on camera because they look the most natural," says Bo. First, spot-apply Even Better Makeup Broad Spectrum SPF 15 to cover any redness and even out skin tone. Use a stippling motion, gently tapping makeup into the skin, for seamless coverage. Then, cover any stubborn blemishes and undereye darkness with Beyond Perfecting Super Concealer Camouflage + 24-Hour Wear, a lightweight, breathable formula that conceals with ease.
 
Tip #2: Contour to enhance your features on camera. 
A subtle contour helps to enhance the natural shape of your face. A creamy, shimmer-less formula like Chubby Stick Sculpting Contour provides just the right definition. For quick sculpting: use it below cheekbones, and along the hairline, jawbone and chin. The mess-free formula blends effortlessly with fingertips or a Foundation Buff Brush, delivering a long-wearing look that keeps up while you party it up.
 
Tip #3: Prevent a shiny glare with a little powder.
"Having some shine and dewiness on the skin is lovely in person, but can make you look greasy in a photo," explains Bo. To keep shine in check, first lightly dust Stay-Matte Sheer Pressed Powder all over the face to set foundation. This oil-free formula instantly absorbs shine, giving skin a perfected matte, photo-ready appearance."Then I take a clean tissue and press the nose's inner corners, center of the forehead, and chin to remove excess oil before going in with extra powder," she says.
 
Tip #4: Add a pop of colour to avoid looking washed out.
Sweep Cheek Pop in Rosy Pop across cheekbones in one direction only, from apples to temples—not back and forth—for the most definition. Then, go for a bright lipstick shade that'll pop on camera. Try Pop Lip Color + Primer in Punch Pop, a vibrant fuchsia. Shy to go too bold? Even the brightest shades are easy to pull off with this tip from Bo: "Use your fingertip to lightly tap lipstick onto the center of lips, then blend the color outwards," she says. "This trick makes lips look healthy, fuller and flushed."
 
Now, you're ready for your closeup. Smile!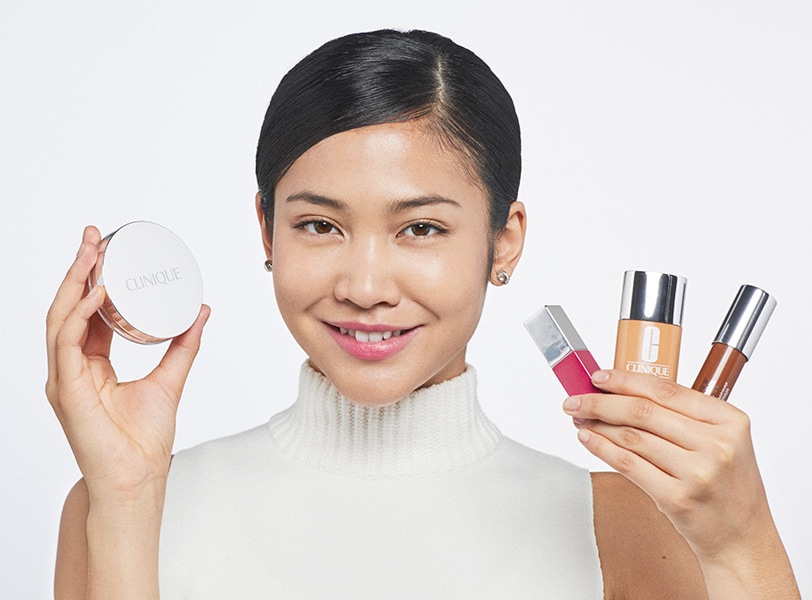 Want a hands-on how-to? Stop by any Clinique counter and let our experts treat you to a complimentary You-Time Service makeup or skin care tutorial.
 
Photos & Video: Brayden Olsen | Words: Terry Tom Brown