It's amazing, the way beauty products can hijack your travel bag. The bottles, the jars, the smushing, leaking and shattering. But, since traveling is pretty much synonymous with photo ops, now is not the time to give up your beauty regimen and leave it all at home. Here are some easy hacks to truly make your next trip pretty easy.
1. Corral the bits and pieces—clearly.
Transparent cosmetics bags are ideal for travel—and for amped-up organization in general. It may seem obvious, but overstuffed, opaque cosmetics cases are a top cause of airport security bag searches.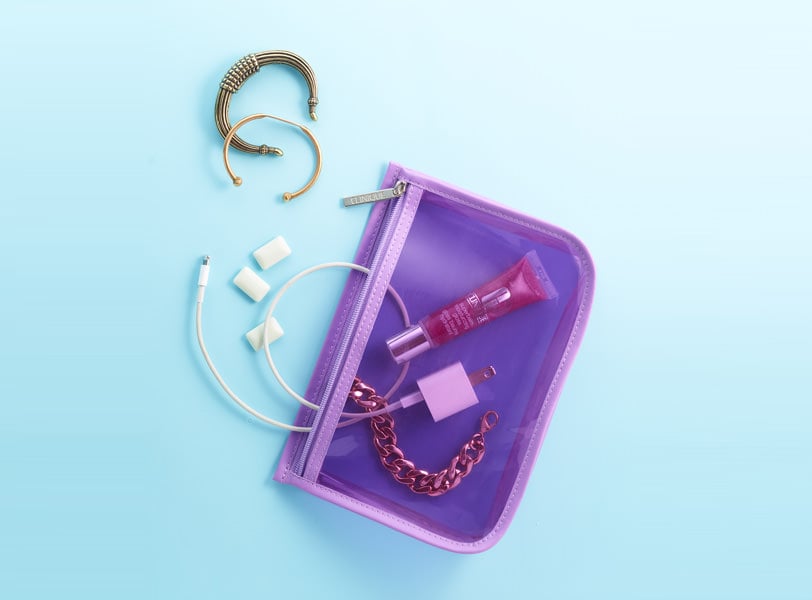 2. Make your compact shatterproof.
There's no crying on vacation! So, place cotton discs in your powder compacts to help prevent the mirror inside from breaking during travel. You want enough cushioning so that you can close the compact with the cotton inside.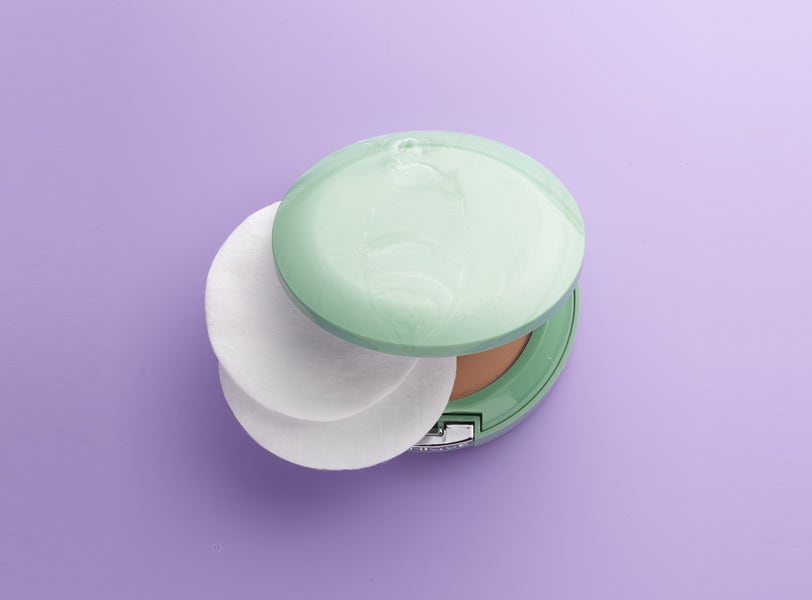 3. Make your hair happier.
After a long day of travel—or if you're on your way to a holiday party—make everything better and flirtier, by freshening up your hair with a vibrant fragrance. Simply spray your hairbrush with Clinique Happy Perfume Spray to give strands a fresh, uplifting scent.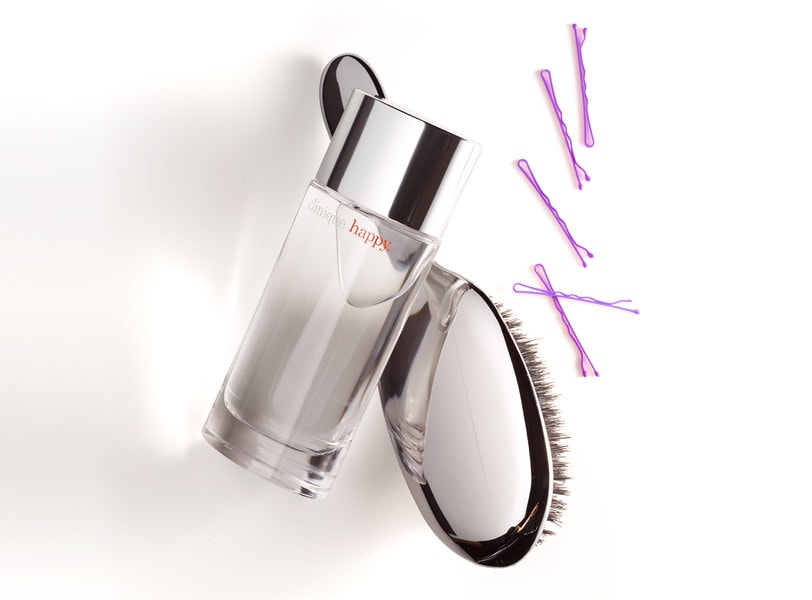 4. Glow on the go.
Nothing can sap your glow like a long day of trains, planes or automobiles. Pack a hydrating cream-gel moisturizer because it can do double-duty as a radiance-reviving mask. Smooth a generous amount of Moisture Surge 72-Hour Auto-Replenishing Hydrator over your clean face and neck. Leave it on for five minutes, then wipe off any excess. All this, while you're waiting for room service.