What kind of makeup should you wear when your #OOTD is fun, flashy and fashion-forward? Should you go for eyes and lips that are as eye-catching as your outfit, or is it better to keep everything low-key? This was the question that Pam Allier, the Mexico City-based fashion blogger and expert known for her cheerful, yet always chic, fashion style, posed to celebrity makeup artist and Clinique Colour Pro Matin Maulawizada.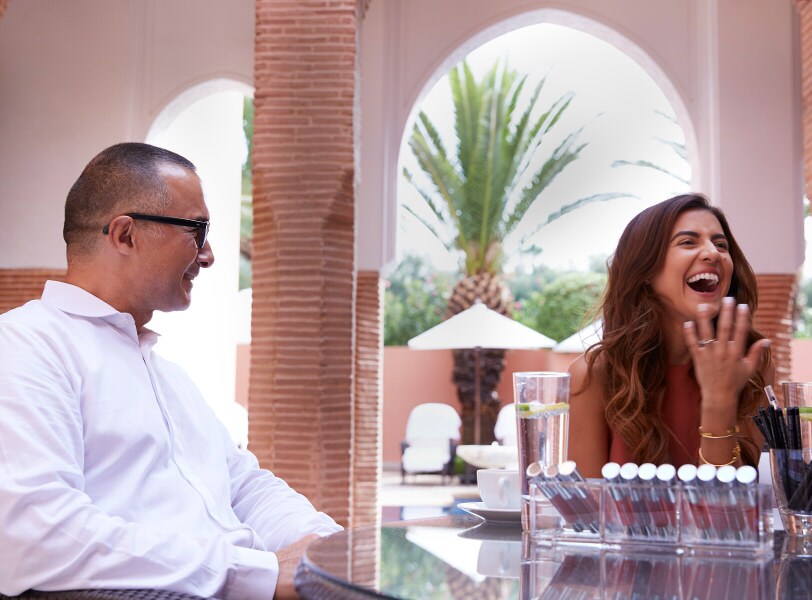 The pair met in Marrakech for a one-on-one beauty lesson, in which Matin created a makeup look to complement Pam's new favorite glam outfit: a glimmering metallic navy and teal striped sweater paired with billowing white wide-legged trousers, both by Mexican designer Kris Goyri. Immediately, Matin had a makeup look in mind. "You definitely want makeup that is as fresh and modern as your clothes, but it can't be overbearing. Chic navy eyeliner and a fresh, bright lip will look stunning. Both are equally statement making, but they won't compete with each other or the clothes. It'll all come together as a very confident, modern and balanced look," said Matin.
Not surprisingly, the style star gave Matin the green light to proceed. Here's what happened: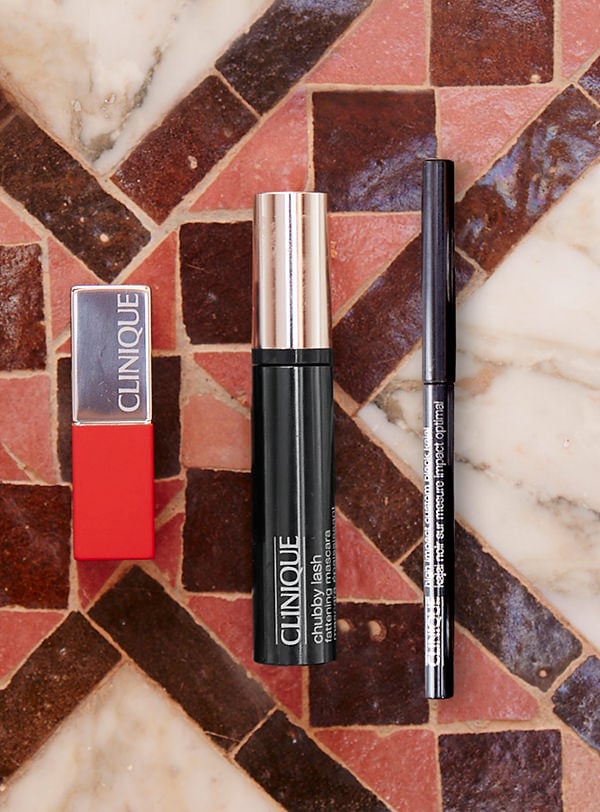 Pam didn't want to be too "matchy-matchy," but Matin assured her that blue eyeliner would play up the navy in her top in all the right ways. He reached for High Impact Custom Black Kajal in Blackened Blue, a deep navy shade. "This liner has a matte finish, which is why it looks so modern and chic," explained Matin. "It's also water and smudge resistant, which makes it great for a big night out and will last through dancing, dinner and all those silly selfies."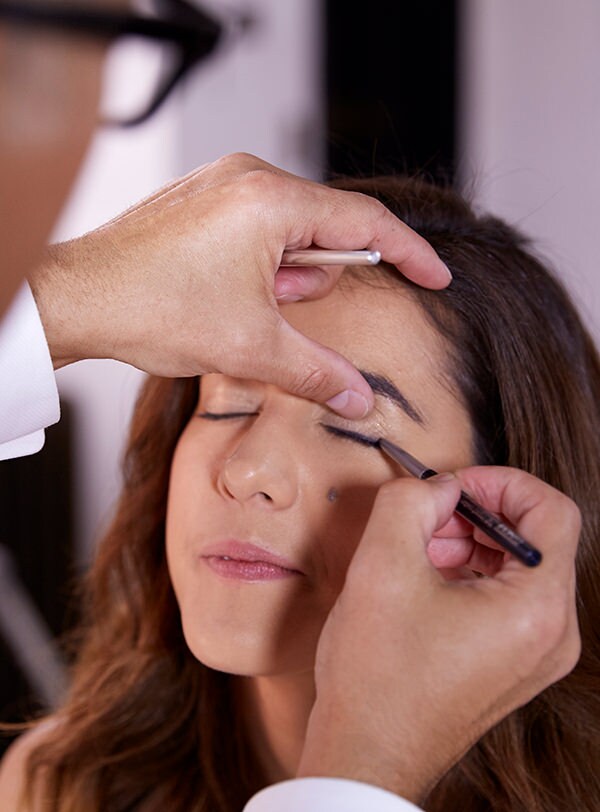 Matin's eyeliner application tip: "If you're not great at creating one fluid line, then just make little dots right next to each other along your lashline. This is much easier and the final result looks just as pretty," advised Matin. "I need to remember that!" said Pam with a laugh.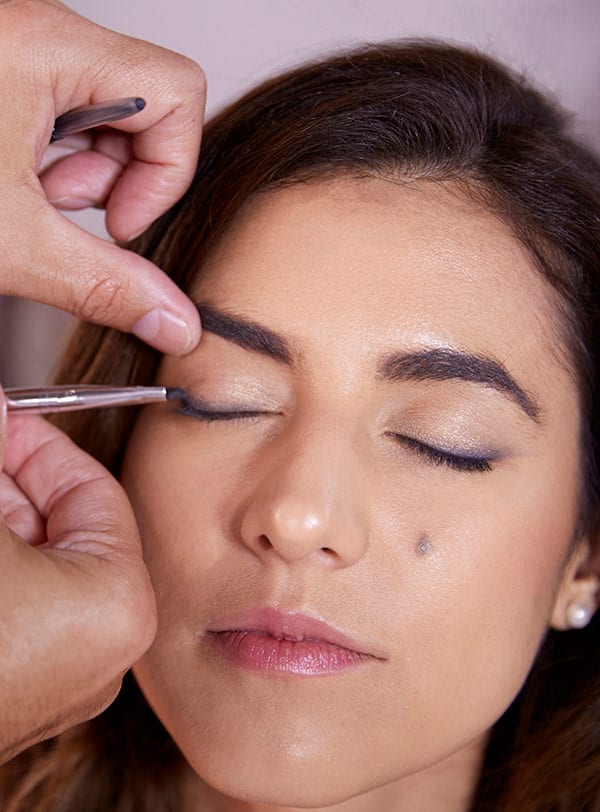 "Then, use a brush and blend. You can't go wrong because you're basically connecting the dots and softening the liner," he said.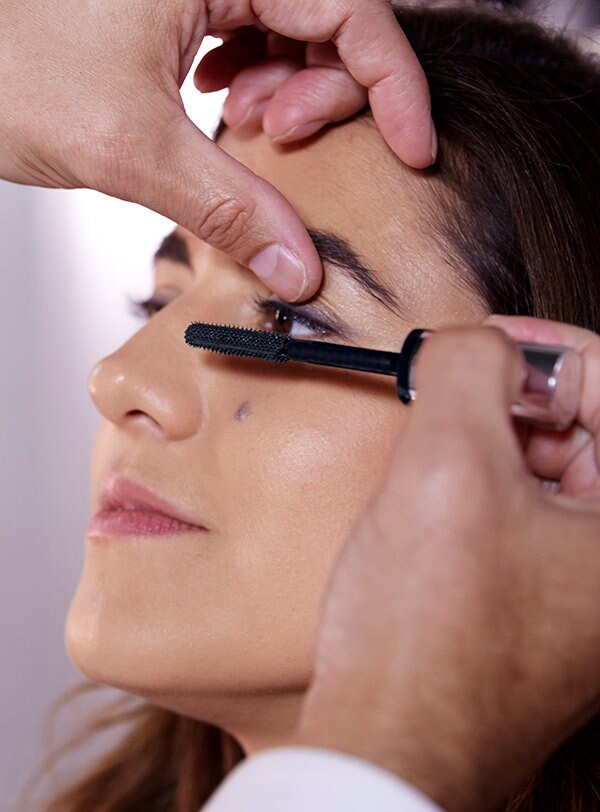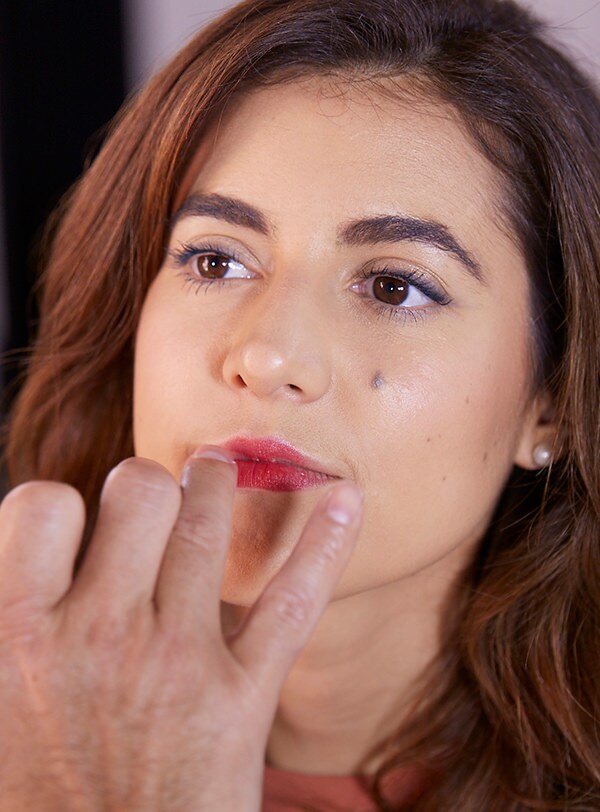 A statement lip was the way to finish off Pam's look. But not just any color. Matin opted for a coral red, Pop Matte Lip Colour + Primer in Ruby Pop, that brightened Pam's face without overtaking it. As Matin explained, pushing it onto the lips with your fingers gives it more of a stain finish. "I like the lips to look a little less formal, and not too precious," he said. He used a lip brush to tidy up the color around the edges of the lip. Once the lips were in place, Matin woke up Pam's complexion with Chubby Stick Cheek Colour Balm in Robust Rhubarb.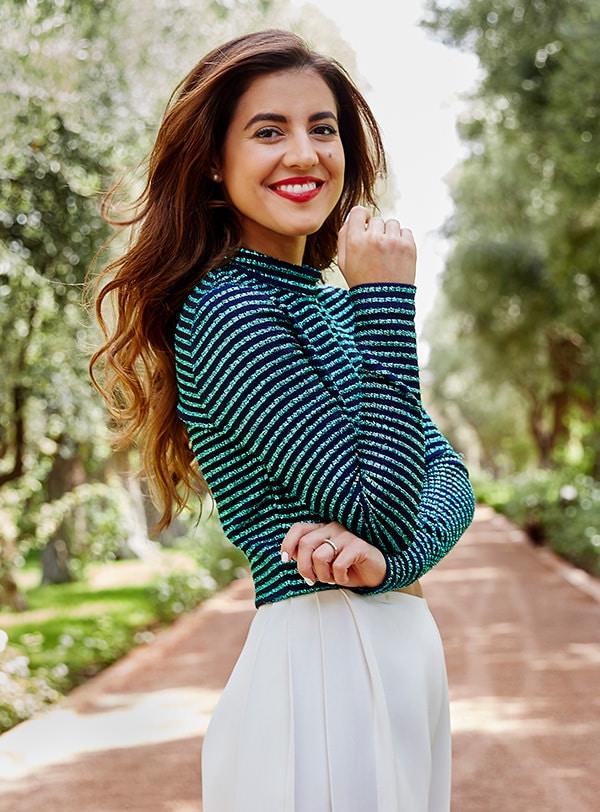 "I'm so happy right now," said Pam. "I absolutely adore it," she added. "I love that in my line of work, I have a chance to try new things."