Pink has always been a favourite go-to lip colour, but it's definitely having a modern moment right now. As seen on recent runways, pink lips are everywhere—ranging from soft and sweet to bold and bright. Inspired by the joy of possibilities, we invited three style mavens into a photo studio and gave them every single Clinique pink lip colour to see how they'd put their own twist on the trend. Prepare to be inspired…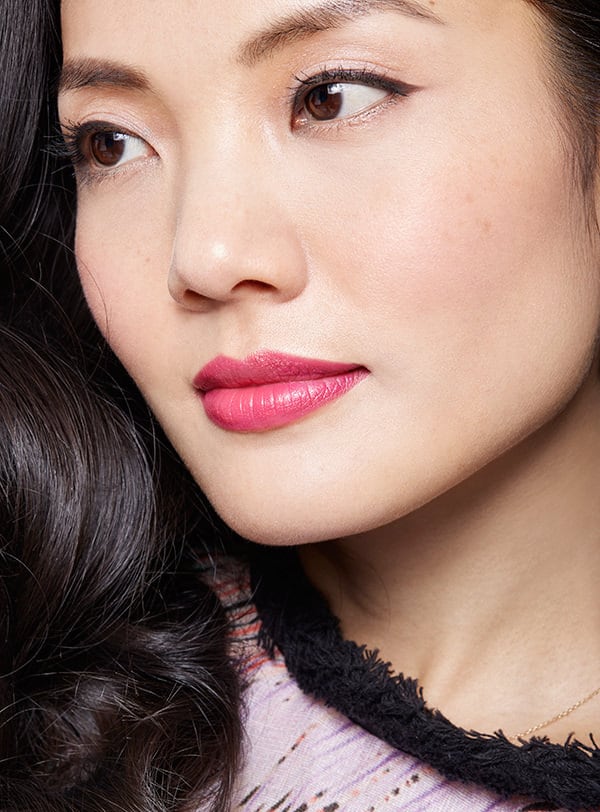 For Sunina Young, having a healthy lifestyle is just as important as having a healthy complexion. This New York-based fitness instuctor and health and wellness blogger is a self-professed skin care junkie.
Her style: Naturally pretty. Most days, you'll find Sunina in chic workout wear as she bustles all over Manhattan teaching butt-kicking workouts and helping her students get their Om on. Her blog champions inner beauty and her holistic mind, body, beauty philosophy. "Makeup doesn't have to be serious! I think it should be fun and about accentuating what I already have. I also believe in taking care of myself, and makeup is a part of that," says Sunina. The secret to her glow? Yoga Glow, where she combines meditative yoga with a glow-boosting "spa-vasana" facial.
Her take on the pink lip look: A rose shade of pink topped with a super-hydrating lip balm is the perfect complement to her post-workout glow. "This pink is fun and flirty without being over-the-top," says Sunina.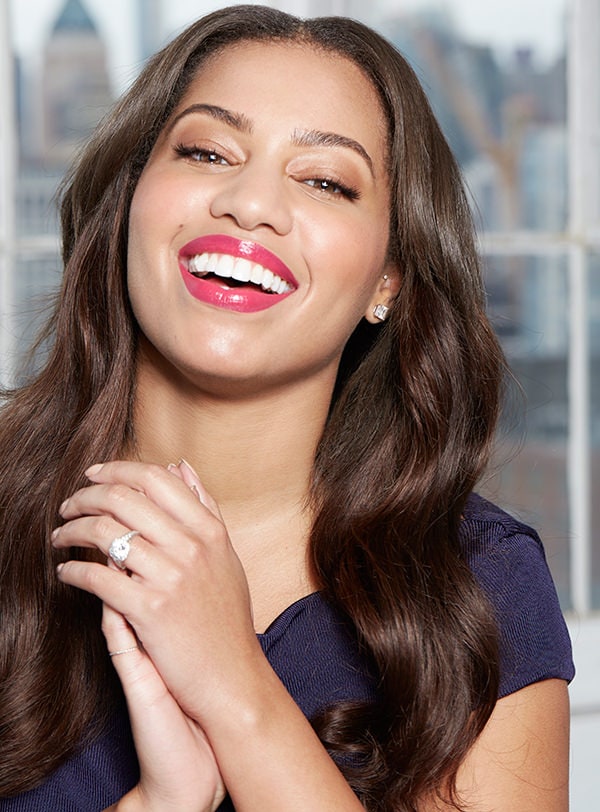 On her namesake blog, Angel Lenise dives deep into her favourite topics, including hip-hop, fashion, and culture. If that weren't enough, she's also a video producer, journalist, and discerning fashion maven.
Her style: Minimalist Chic. She may hail from Texas, but you definitely won't find any cowboy boots in her closet. "I love sleek clothing in shades of beige, blush, and rose. Monochrome dressing is the best way to always feel put-together without having to put in any effort!" says Angel. Her penchant for neutrals extends into her go-to makeup looks, too. "I'm obsessed with nude lips. I probably have every nude lipstick under the sun." On her blog, Angel's love of storytelling, hard-hitting journalism, and jaw-dropping fashion all come together. "My passion is bringing depth and an intellectual voice to the fashion space. I'm interested in the stories behind brands, so I try to highlight the business and process behind these creative dream jobs."
Her take on the pink lip look: Angel jumped outside her neutral territory and went for a bold shade of fuchsia with a high-shine lacquer finish. It's is the exclamation point to her minimalist-leaning fashion.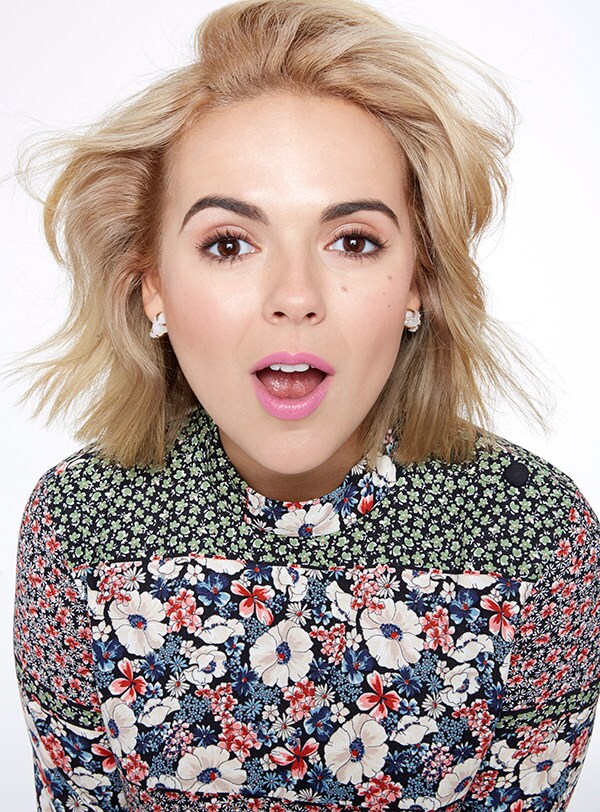 Andrea Maria is a globetrotter, fashion writer, and hair colour chameleon. Her blog, Dear Milano, is where she writes about all things fashion, beauty, travel, and lifestyle and is one of the top fashion blogs in Mexico.
Her style: Ladylike with a twist. Take one look at her blog, and you'll quickly see that Andrea has an unabashed love of vibrant hues. Having grown up in Mexico City and studied fashion design in Milan, it makes perfect sense that she favours all things Technicolour. "When I travel, I see all these crazy inspiring colours and people and food. Then I go back to New York, and I love New York, but everyone is wearing black and white! And I just want to wear colours!" says Andrea. She's known for mixing patterns like the true street style darling she is and switching up her hair colour as often as some people change up their nail polish. Her signature beauty look? Glitter eyeliner.
Her take on the pink lip look: With style this bold, it's no surprise that Andrea chose a bubblegum pink lip—it's a neutral that packs a punch. And a matte finish lets the colour ring true. "I love this colour because it's bright but at the same time it's something you can wear every day," says Andrea.