France Duque and Jesse Rambis have a pretty picture-perfect life. After founding Los Angeles-based production company Gremly Media, the model-worthy couple has made it their job to travel to the most exotic beaches in the world and pursue their passion for photography, shooting fashion campaigns and collaborations for brands like Bik Bok and A Bikini A Day and editorials for Surfing Magazine's Swimsuit Issue. "We really feed off of each other's creativity which results in a great variety of unique photos," says France. Getting to live, work, and play in beautiful locales with the love of your life every day? Consider us super jealous.
Since summer getaways are when you want to capture moments that last a lifetime, we enlisted the power duo to share their tips for taking the most postable vacation snaps.
1. Know your camera's capabilities.
You don't need a crazy expensive camera to get great photos. "Smartphones can take amazing photos when the lighting is just right, but they have zoom and focus limitations," says France. Best step up: A DSLR (digital single-lens reflex) camera, which has the ability to adapt to different lighting and focus at various depths. Anti-theft advice: "We cover all of our camera logos with black tape to deter unwanted attention," says France.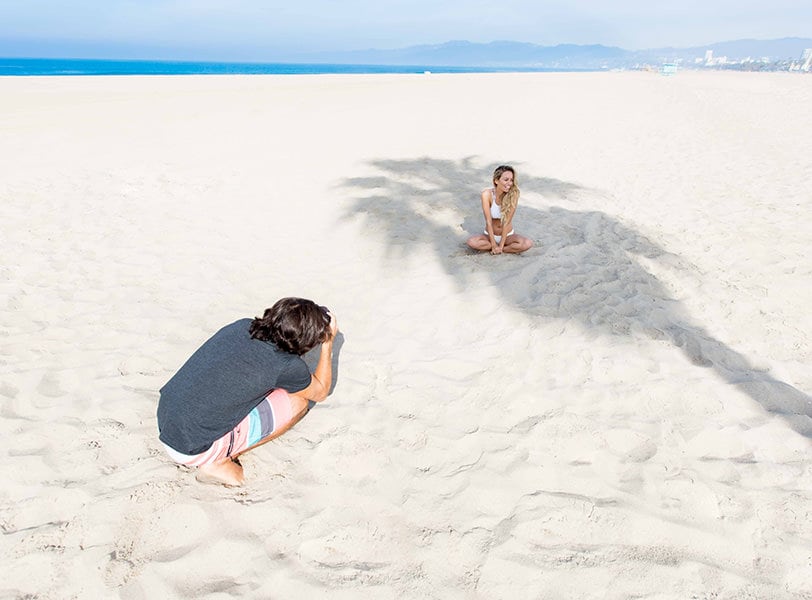 2. Know your lighting.
A key element to taking great photos outdoors is knowing how to shoot in natural light. "We always shoot when the sun is low, either at sunrise or sundown. This is ideal light for avoiding unflattering shadows on the face," says Jesse. If you are shooting in the harsh afternoon light though, find a shady spot—let the trees and clouds be your filter. And to prevent those awkward squinty shots, Jesse recommends the 3-2-1 countdown method. "We ask models to close their eyes and we'll count to 3 for them to open them, then we'll start power-shooting."
3. Selfie like a pro.
Although a vacation beauty routine tends to be low-maintenance, you still want to put your best face forward for all of the photo ops. "I go for golden, earth tone colors. I wear a liquid foundation and a natural, glowy cream blush. I love Chubby Stick Cheek Colour Balm, especially for traveling! I never wear eyeliner or anything too heavy," says France. Of course, sunscreen is a must. "I have melasma on my nose, cheeks, and forehead, so it's super important for me to always wear a quality sunscreen on my face, as well as a large hat." Look for a lightweight daily sunscreen like City Block Sheer SPF 25, which absorbs oil and won't make you look greasy—the last thing you want in a selfie.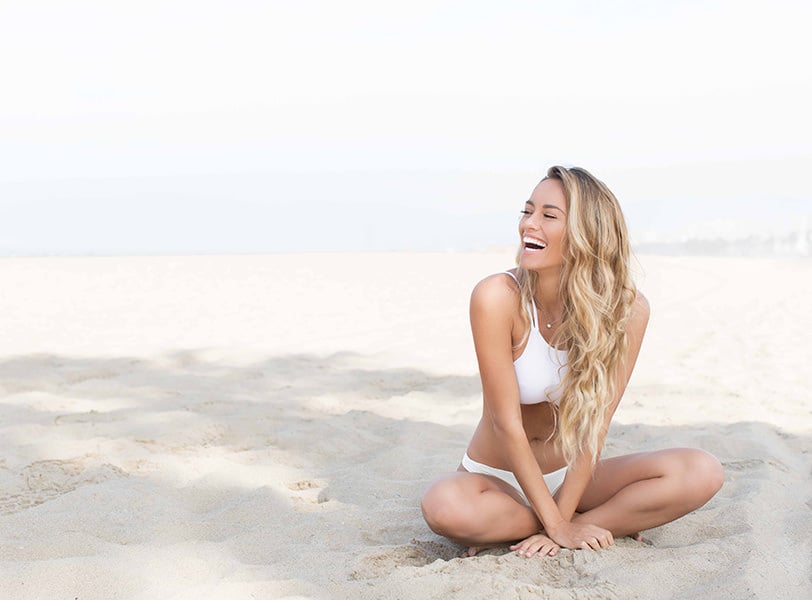 4. A fake laugh is better than a posed smile.
Let's face it: "saying cheese" for the camera can be, well, cheesy. But what's the alternative? "Sometimes we ask people to fake laugh. The action of forcing yourself to fake laugh out loud will most likely make you feel so silly, you'll end up laughing for real and get a natural looking smile for the photo," says Jesse.
5. Nail the jump shot.
There's certainly no shortage of fun, mid-jump shots flooding Instagram. If you're dying to try it (but maybe it's been a few years since you've sunk a layup), Jesse has the trick shot: "This one is all about perspective, so the lower you can shoot from with the camera tilted up, the higher the person will appear in the photo. Try taking it while laying on the ground."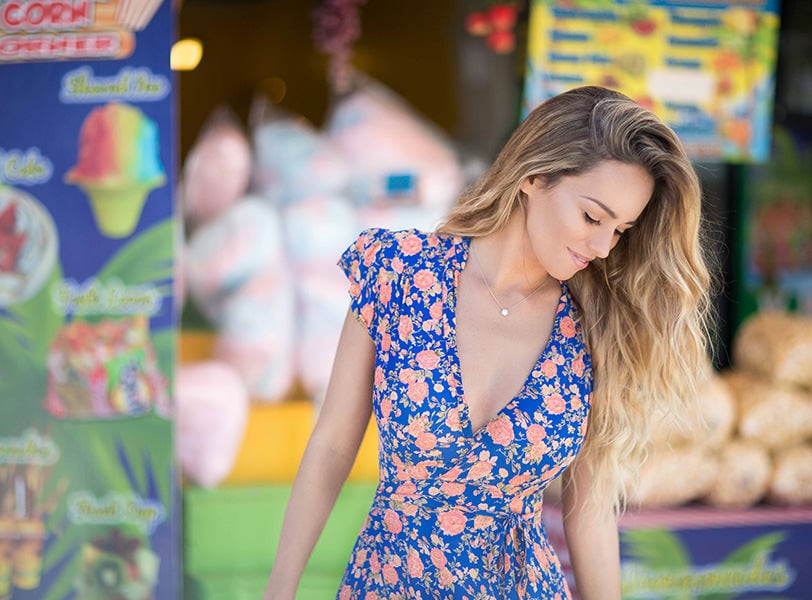 6. Put the focus on your subject.
An effect everyone loves is a blurred background. "This one is easy, place your subject closer to the camera and give your background some space" says Jesse. The further the distance from the backdrop, the more of a blur you will get when you focus on your subject.
7. Customize your own filter.
Amidst the endless photo editing apps with slews of filters, it's tempting to over-edit your photo or use a popular filter, but that ultimately dilutes its uniqueness. "We don't use filters. We do, however, play around with the saturation, sharpness, and brightness to enhance the photos without losing their integrity," says France.
Photos: France Duque & Jesse Rambis | Words: Katie Livanos