Ever wish you could spend every day at the beach? Trade in the 8am meetings and paperwork pileup for a bathing suit and salt-water tousled hair? While that's just a daydream for most of us, surfer/model/swimwear designer Malia Jones actually lives that life. #Goals.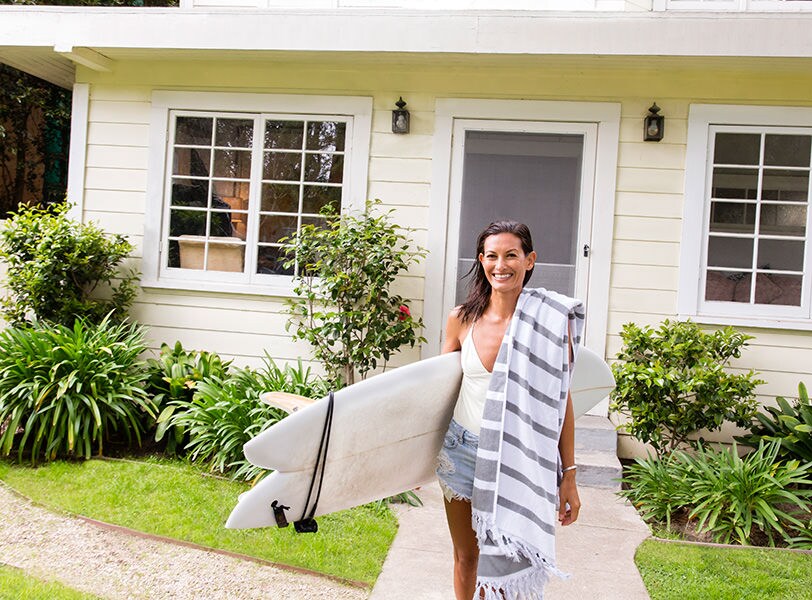 The sun goddess guru and mom-of-two splits her time between Honolulu, Hawaii and Venice Beach, California, where she designs her ultra-chic namesake line of bathing suits and caftans. With that much time spent alfresco, Malia definitely knows a thing or two about sun protection strategies—think easy-to-reapply-SPF and a wardrobe of wide-brimmed hats. We sat down with her in sunny California to get her surfer-approved tips.
The Wink: Living in Hawaii sounds like a dream. Is it?
Malia Jones: I surf almost every day. I throw on one suit in the morning, then I'll go jump in the ocean. I'll come home and change into another suit and work for a while. Then I'll go back out and jump in the ocean again. I sometimes change into four different suits a day!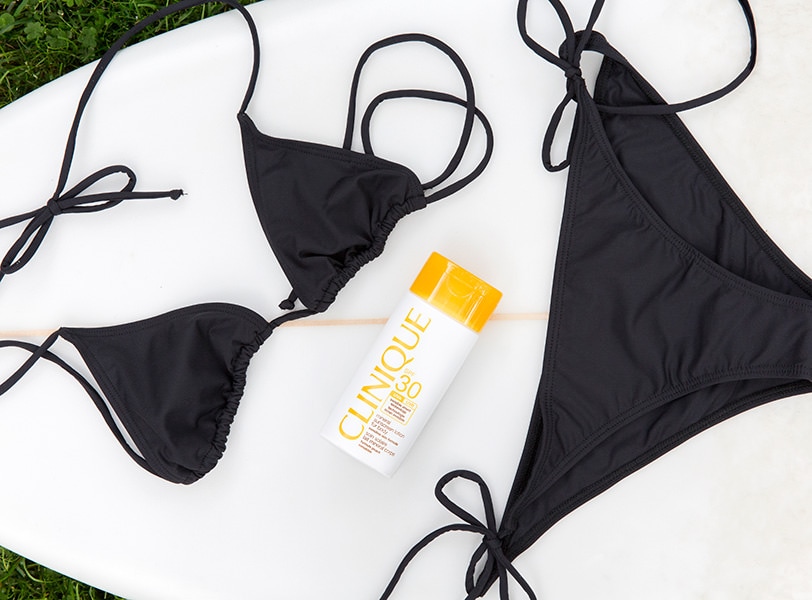 TW: No wonder you started designing swimsuits. What inspired you to start your own line?
MJ: After modeling and surfing for 15 years, I've worn a lot of bikinis. But I always had a hard time finding the perfect fit. So I knew exactly what I wanted to make—something chic and timeless that you could wear in any country or season. And the cut and fit have to be impeccable.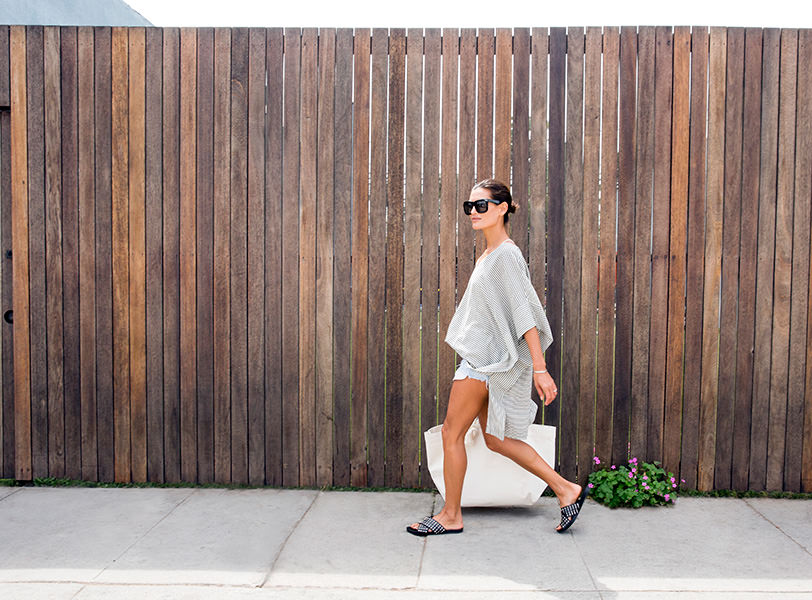 TW: You spend a lot of time outdoors. Did you learn about sun protection at a young age?
MJ: My mom always told me that if I did one thing, I better wear sunscreen. Growing up we'd wear these super thick sun sticks that were almost like a mask. We'd surf all day long and not get burned. Then, as I got into my 20s, I started to realize that I should wear sunscreen every day, even if I wasn't at the beach. My mom warned me that my neck, hands and décolletage would age the fastest.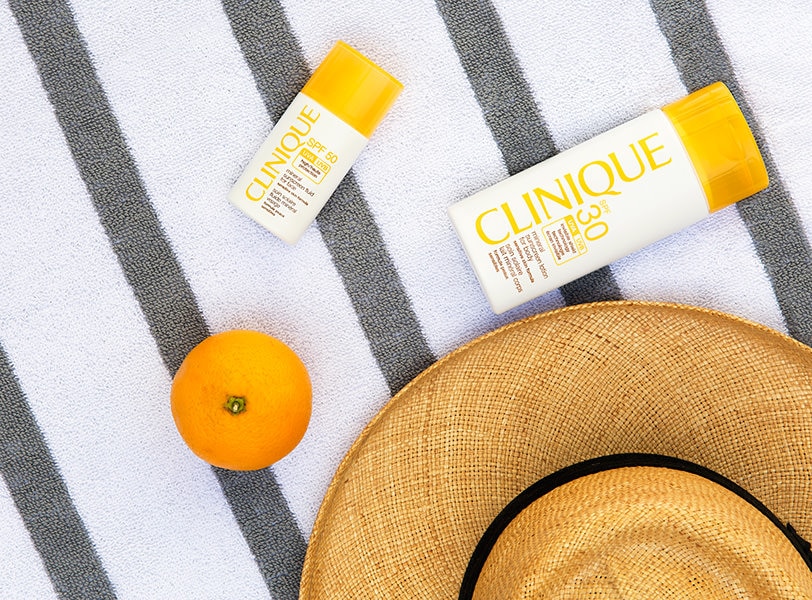 TW: What do you look for in a sunscreen?
MJ: For my face, I really need to use something that's not oily and dries matte because I wear contacts, so when I jump in the ocean, I don't want it to run into my eyes. I like the Clinique SPF 30 Mineral Sunscreen Fluid for Face because it's not oily or greasy and you don't feel it. I also always wear a hat between 10am and 2pm.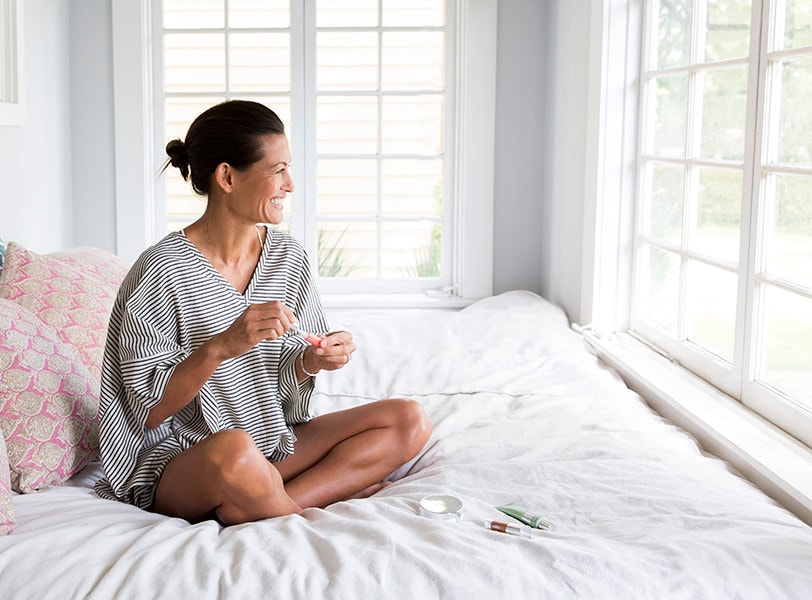 TW: What's your post-surfing beauty routine?
MJ: I believe less is more. I think wearing more makeup ages me. I don't own foundation. I'll use a concealer stick to cover any redness or blemishes. I'm also obsessed with oils. I use a face oil over my moisturizer and I use them on my hair and body, too.
TW: Every day must seem like a vacation when you live in Hawaii. What are your summer vacation plans?
MJ: My family and I are going to Italy and France for a month where our only plans are to surf and eat! I'm also just finishing up samples for our new Resort collection. And then I'll be going to Cabana, which is a huge swimwear show in Miami.
Photos: Katrina Dickson | Words: Katie Livanos | Hair & Makeup: Mia Yang