When you need to pull together a night-out makeup look in seconds, look no further than the LBL—little black eyeliner. Endlessly buildable, blendable and smudgeable, it can transform your day look into a cool, night look in seconds. Effortless? Yes. The trick is to keep it simple to avoid messy mistakes and eye makeup overload. Here's how: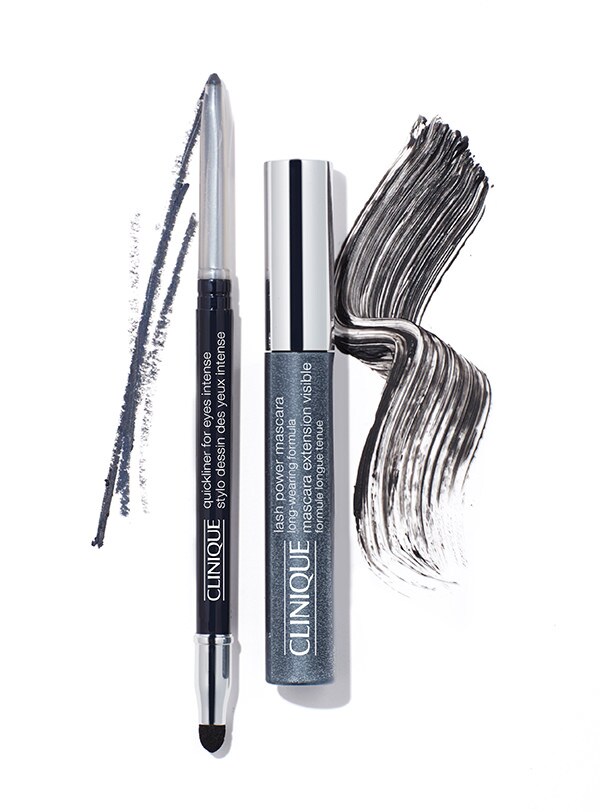 Step 1: Line and define your lashline.
Line your top and bottom lashline with Quickliner for Eyes Intense in Intense Black, an inky black creamy formula that won't tug on the delicate skin around your eyes. Tip: Rub the liner against the back of your hand first to warm it up, ensuring a super smooth and even application. Use a light touch for your first few strokes, pausing often to monitor the amount of intensity you feel comfortable with.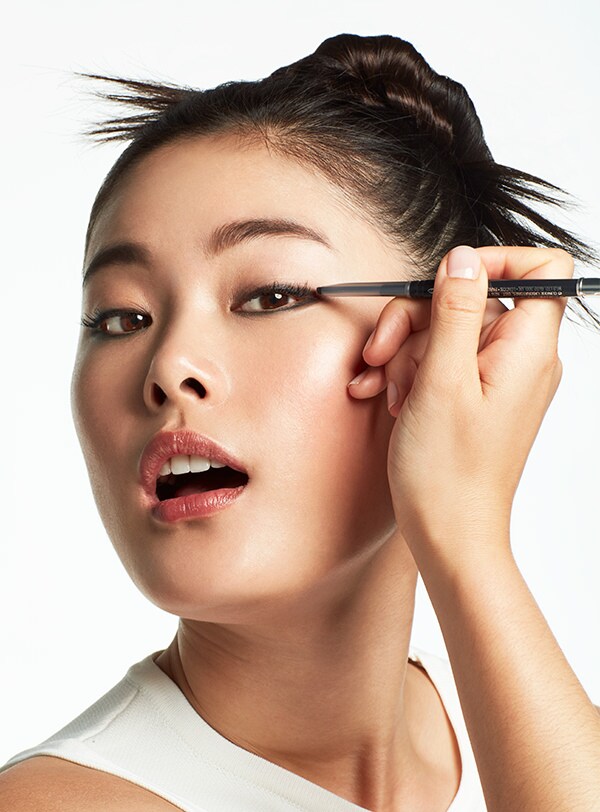 Step 2: Get smudgy with it.
Flip the pencil and use the smudge tip to soften the line. After 30 seconds, the liner will set and won't budge or fade for 12 hours.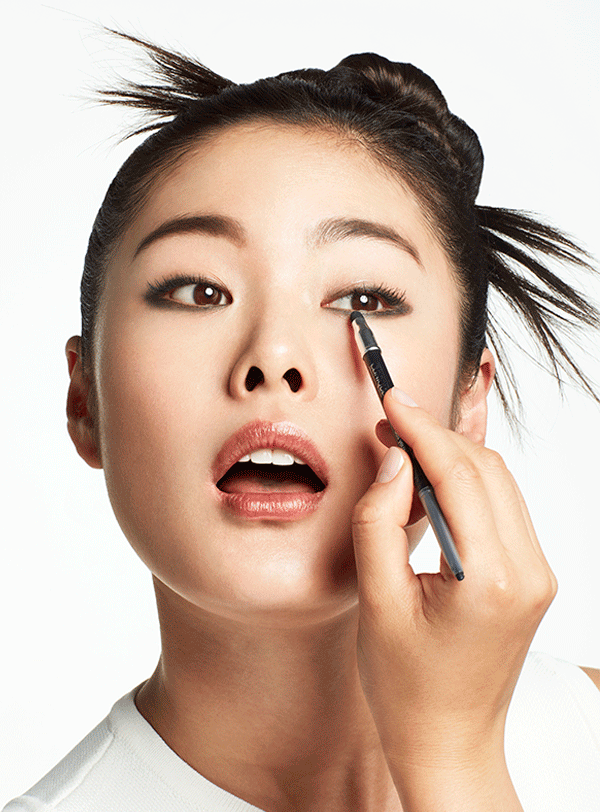 Step 3: Take lashes to great lengths.
Go for a smudge-proof mascara that won't get messy with your eyeliner. Apply two coats of Lash Power Mascara Long-Wearing Formula on top and bottom lashes. The narrow precision wand lengthens and separates each and every lash, even itty bitty lower lashes, without flaking, clumping or running.
Photos: Nick Stokes | Still Life Photo: Jon Paterson | Words: Hilary Presley | Hair: Holly Mills | Makeup: Maki H | Wardrobe Stylist: Seppe Tirabassi | Manicurist: Gina Edwards