In a makeup rut? Break out of it in a big way with this multi-dimensional take on the classic cat eye. Prismatic purple paired with midnight black applied with hyper graphic precision is just the kind of high drama to shake up your makeup routine. Here's how to get it.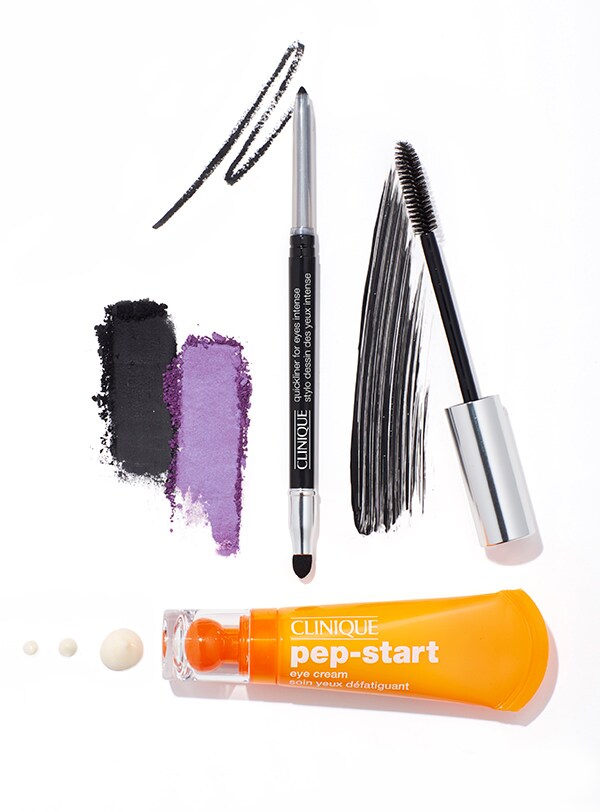 Step 1: Prep and prime your eyes.
Gently massage a hydrating eye cream all around your eye area in circular motions, then lightly tap in any remaining product with your ring finger. This will create a smooth canvas so your eye shadow goes on easily and evenly. Pep-Start Eye Cream helps to reduce puffiness, brighten dark circles and perk up tired eyes.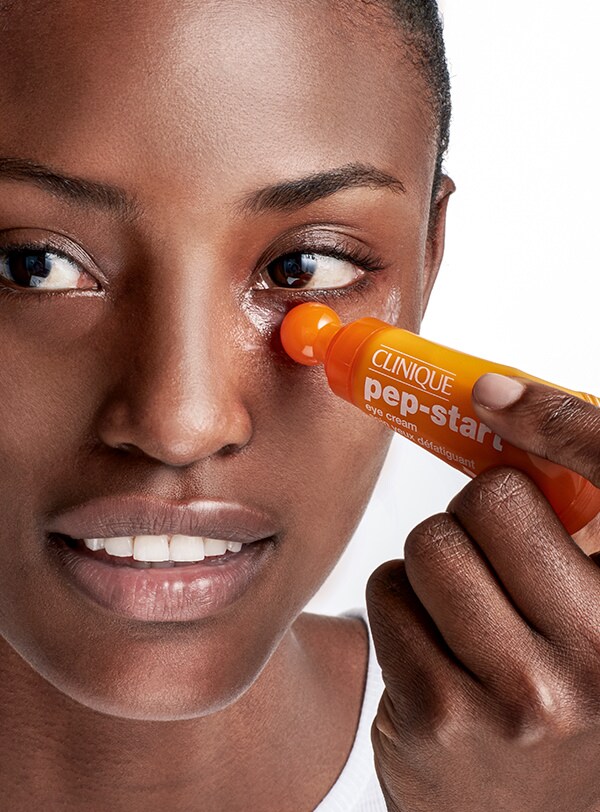 Step 2: Pack on the purple.
Use the Eye Contour Brush to apply All About Shadow in Purple Pumps, a bright jewel-toned violet, to the inner half of your eyelid and along the inner half of your lower lashline. Instead of sweeping back and forth, load up the brush with shadow and pack it on for more intensity.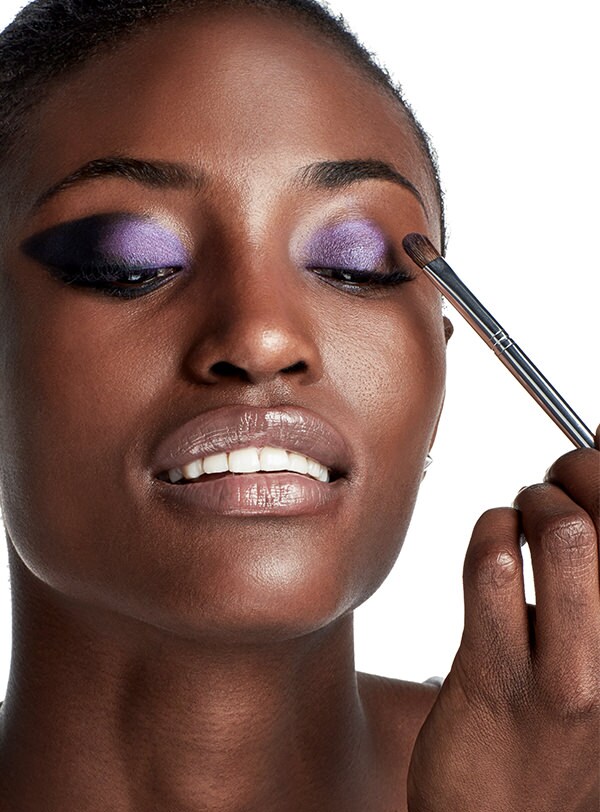 Step 3: Define your cat eye shape.
To create a precise outline, use a stiff, angled brush and All About Shadow in Stroke of Midnight, an inky matte black. Start at the center of your eyelid, just above your crease, where the purple shadow ends. Draw a line straight outwards, along the natural crease of your eyelid, extending it as long your eyebrow. From that point, draw a line down towards the outer corner of your eye to make a triangle shape, extending it along your lower lashline until it gradually fades at the inner corner.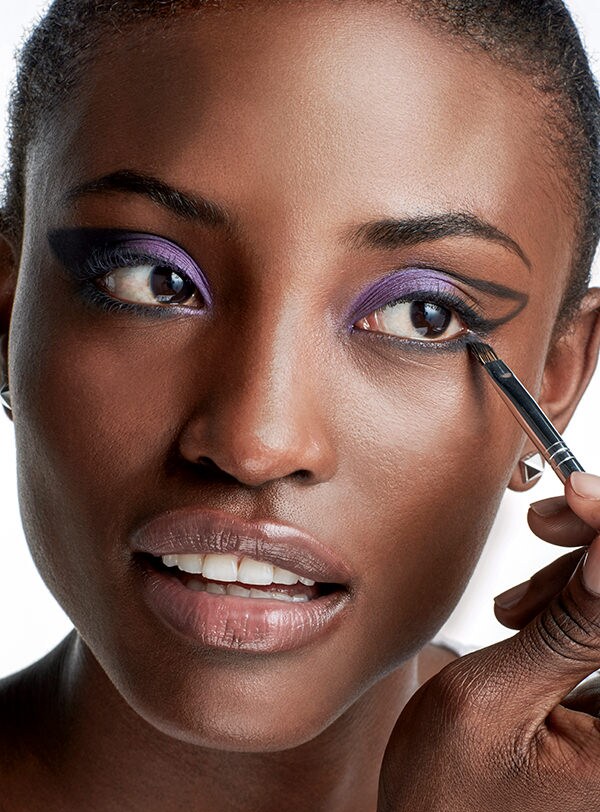 Step 4: Color inside the lines.
Load up the Eye Shadow Brush with Stroke of Midnight and fill in the cat eye. Again, pack, don't sweep, the color on. Use a clean brush to blend the purple and the black shadows together slightly at the center of your eyelid.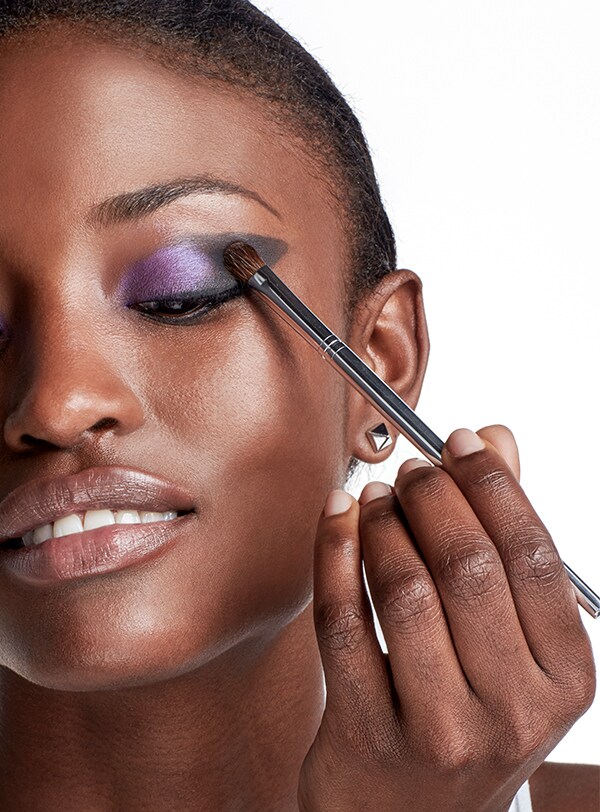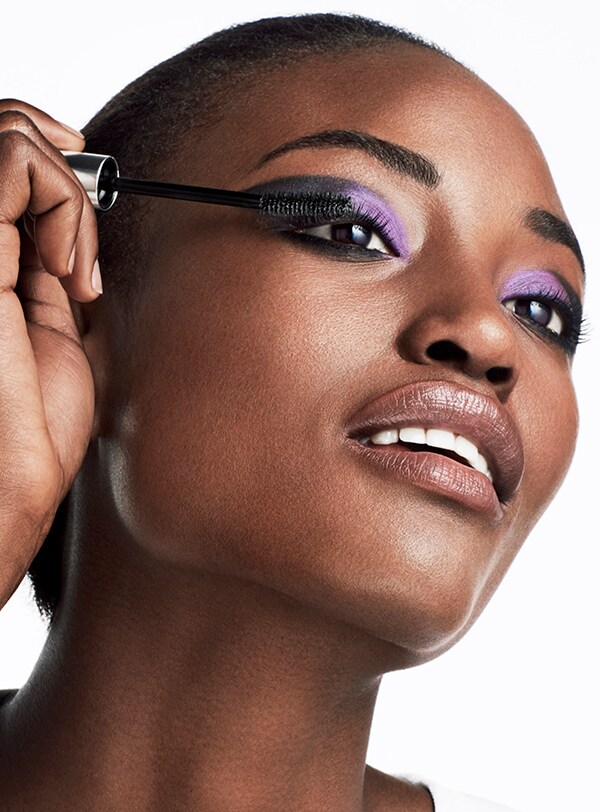 Step 6: Create lusher, plusher lashes.
Bold eye shadow calls for equally bold lashes. For major volume and length, apply multiple coats of High Impact Mascara to top and bottom lashes.
Photos: Nick Stokes | Still Life Photo: Jon Paterson | Words: Hilary Presley | Hair: Holly Mills | Makeup: Maki H | Wardrobe Stylist: Seppe Tirabassi | Manicurist: Gina Edwards