Looking for a way to level up your makeup routine without looking like you tried too hard? Blush is one of those versatile makeup essentials that are timeless and just keep evolving along with the beauty trends.
It adds dimension to the face, brings a natural flush of colour to the cheeks, and even evokes a sense of youthfulness and brightness in any look. Whether it's a soft pink on the cheeks or a pop of vibrant colour around the eyes, 2022 has seen some of the most exciting blush makeup looks for you to sport.
From soft to sculpted, from cream to powder, here are our best picks on looks you should be paying attention to this year and tips on how to apply blush flawlessly.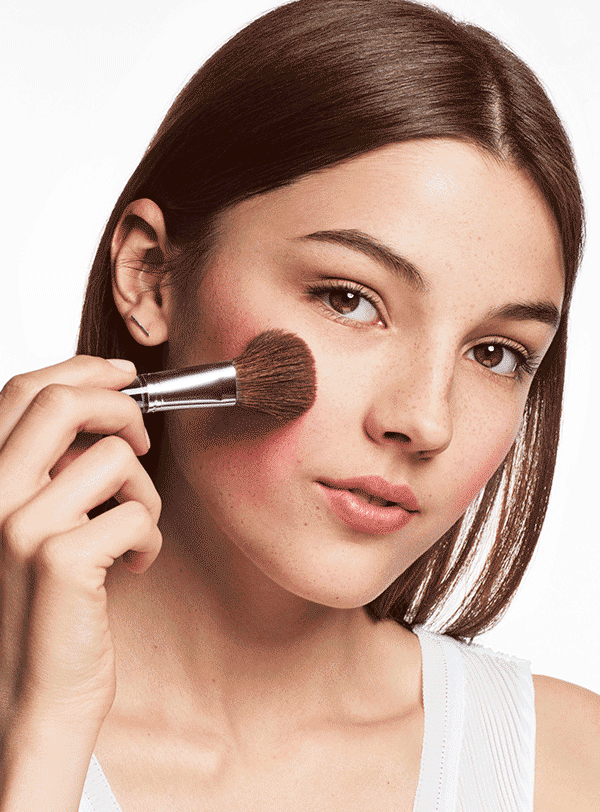 What are the top 3 blush makeup looks to try?
Blush can be as subtle or as bold as you'd like it to be. With an array of different formulas, consistencies, and pigmentation, you can go back to the basics with an everyday look, or be ready to hit the runway with a fashion-forward application.
Blush Under The Eyes
Made popular by TikTok in the past year, applying blush under the eyes has taken the internet by storm and is becoming a go-to application technique for youthful, plump-looking cheeks.
This technique is best done using a cream or a liquid blush in order to allow for easier blending. Our Clinique Cheek Pop™ is silky smooth and buildable and would be a perfect contender for this look. The first step is to take your cream blush and apply it right under the eye, all the way from the inner to the outer corner.
Next, you'll need a creamy concealer to layer on top. Our best-selling Even Better™ All-Over Concealer + Eraser is full coverage and lightweight and will blend beautifully on top of any blush. Blend your concealer with your cream blush, until it looks smooth. And to finish the look, apply the same blush onto the apples of your cheeks and blend lightly into the colour sitting under your eyes.
Not only will your cheeks appear naturally flushed and plump, but the pink colour under your eyes will also work to correct any darkness or purple tones that your sleep schedule (or lack of) has left you with!
Blush As Bronzer
Using blush as a contour colour, otherwise known as 'blush draping' is a technique that has been around since the 70s, made popular by Cher's makeup artist, Way Bandy. The idea is to use blush as a way to sculpt the face without looking too harsh.
While a sharp, bronze contour can look snatched for a fancy night out or event, for everyday wear, contouring with a more natural tone, like pink or peach, can enhance the facial structure without overwhelming the look.
You can achieve this look using a liquid or cream blush, but we have found it works best using a powder blush and applied with a small, angled brush, ensuring a cleaner application. Our Blushing Blush™ Powder Blush has you covered on both bases, with a natural and buildable powder blush and a sculpting brush included.
Using your brush, apply the colour under your cheeks, right in the hollow of your face. If you're having trouble finding the exact spot, suck your cheeks in and apply it in the divet that appears. When it comes to contouring, less is more, so start light and slowly build the colour as needed, blending into the hairline and slightly up to the temples.
Just Came In From Outdoors
Whether it is peak summertime or smack bang in the middle of a dreary winter, a natural flush from the sun or the cold wind is always a great way to reference a playful and youthful look. This has been known more recently as the 'sunburnt' blush look and evokes the feeling that you have just come in from outside.
Our top tip for mastering this blush makeup look is to apply the colour on spots where you would naturally tan and to use a sheer, natural blush in order to capture a more healthy-looking finish. Our Chubby Stick Cheek Colour Balm ticks all those boxes, with a creamy, blendable consistency. Start by focusing the colour on the apples of your cheeks and then start to blend it across your nose bridge. You can go as light or as heavy-handed as you'd like. Just make sure to blend away any harsh lines!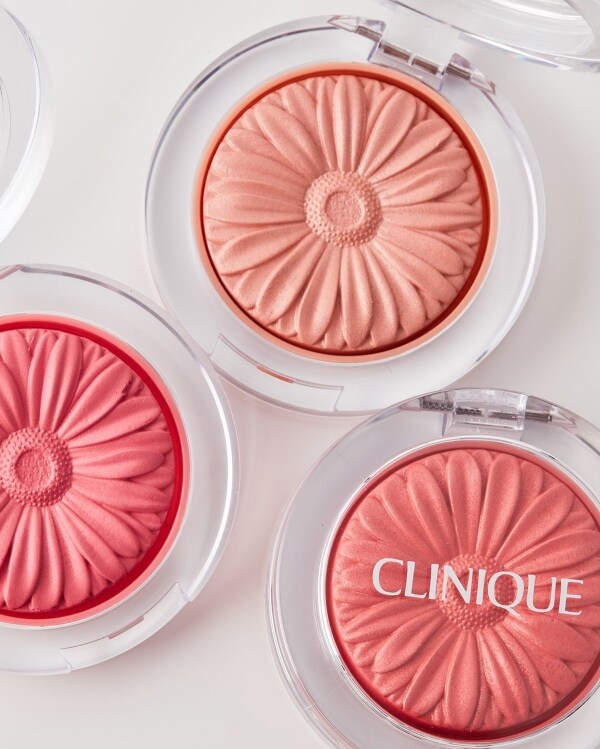 How to perfect your blush colour for your skin tone
Now, you've found some fun looks to try out this year. But what blush colours should you be using for them? Which hues compliment your skin tone the best? Say no more, because we've compiled a list of different blush colours, categorised by skin tone, so you can get creative.
Blush for fair skin
Lighter skin tones usually pair well with a light pink or soft peach blush. Avoid cooler tones of pink that emulate a pale look and opt for something a little warmer.
Blush for medium skin
A rosy pink or a mauve colour would look amazing on a medium skin tone. There's enough colour and pigmentation to add some contrast and deepen the look but it still pops against the skin.
Blush for brown skin
To make sure your blush stands out against a deeper skin tone, it's best to use a more vibrant colour. We recommend using a blush with warm undertones, like an orange or a brick colour to warm up the cheeks.
Blush for dark skin
Similar to those with a brown skin tone, dark skin tones need a bolder colour to stand out. A wine or burgundy red blush would give a beautiful flush and add depth to any look.
At the end of the day, makeup is self-expression, so play around with different colours and trends to find what really works for you. With our extensive blush range, the world is your oyster. So pick up a brush and get creative!