Great summer skin can be a balancing act. Glowy? We love glowy. We seek out the glow. But there's always the danger that you'll slide (ahem) into slick and sweaty-looking territory, especially if you are prone to having oily skin.
Enter: Stay-Matte Oil-Free Makeup, which was tested and developed in a room designed to mimic the high-temperature, high-moisture climate similar to that of notoriously steamy Mexico City, Mexico. To be specific, that humidity room was set to 88°F with a constant 80% humidity—a major makeup meltdown stress test.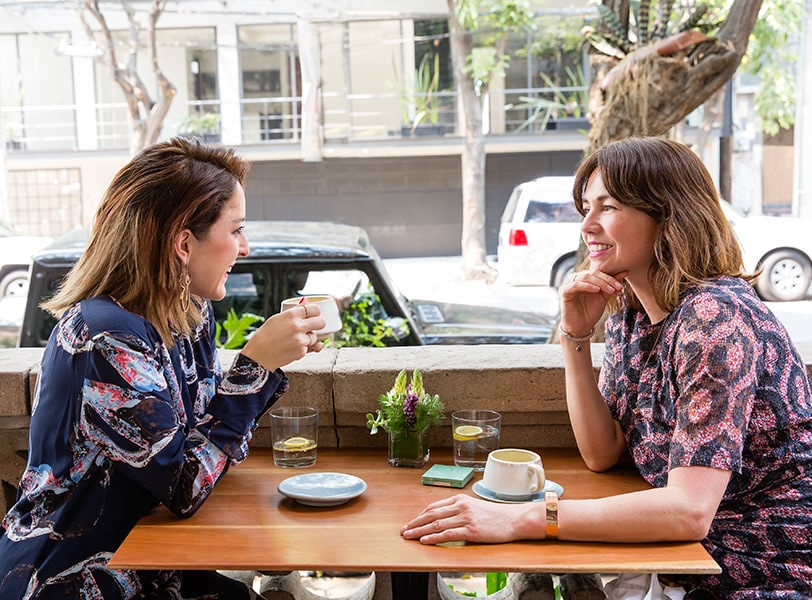 And when we heard that Clinique Colour Pro Florrie White was meeting up in Mexico City with local beauty blogger Ari Camacho of The Double Denim, we knew some genius oil-control beauty tips would be tossed around. Who better to squeeze Florrie for her shine-free strategies than a beauty junkie who walks the walk in the hot zone every day? The pros let us tag along…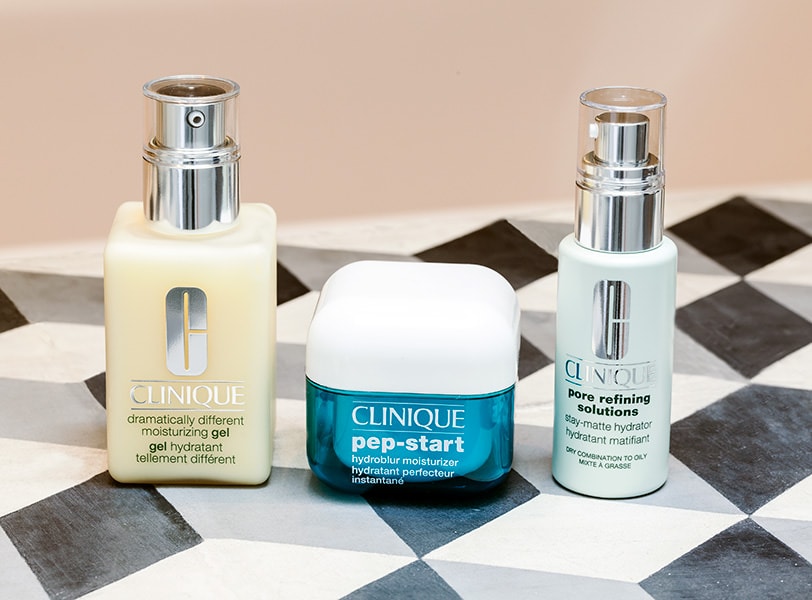 Ari Camacho: What's the best type of skin care for hot, humid climates?
Florrie White: Keep it super light. You don't want to have any more than two layers on your skin—one for moisture, one for makeup, so choose wisely. Many women don't know that even oily skin needs moisture. An oil-free gel formula, like Dramatically Different Moisturizing Gel, is perfect if you are prone to oiliness because it is very light, won't make you break out or leave you with a greasy finish. If you develop a greasy T-zone really quickly, then look for a moisturizer that has oil-controlling and mattifying properties like Pore Refining Solutions Stay-Matte Hydrator. Also, the new Pep-Start HydroBlur Moisturizer is pretty cool because it is a combination of a primer and moisturizer, so it really stays put and feels light. I love it because it's oil-free, blurs imperfections and dries to a matte finish, but your skin still feels soft and supple.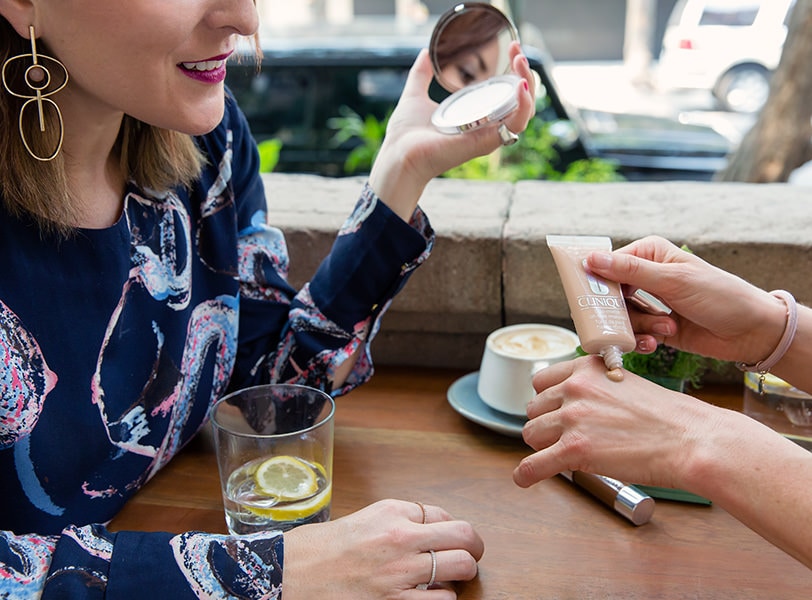 AC: What about foundation? I don't like to wear a lot of makeup when it's very hot. It winds up melting!
FW: Same thing—look for a foundation that helps control oil production and is also humidity and sweat proof, without feeling too heavy. Stay-Matte Oil-Free Makeup is a lightweight, gel-cream formula with mattifying and oil absorbing ingredients and a silky smooth finish. Get the right shade that matches your skin tone perfectly so you can apply it sparingly only where you need it—around your nose, under your eyes, on your chin, and a little bit on your forehead.
AC: Sunscreen is also hard to wear when your skin gets oily and sweaty. Any tips?
FW: A lot of people feel sunscreen makes them oily, but it doesn't have to. The trick is to apply it right after you get out of the shower or wash your face in the morning, then give it time to sink in along with the rest of your skin care before you head out into the humidity.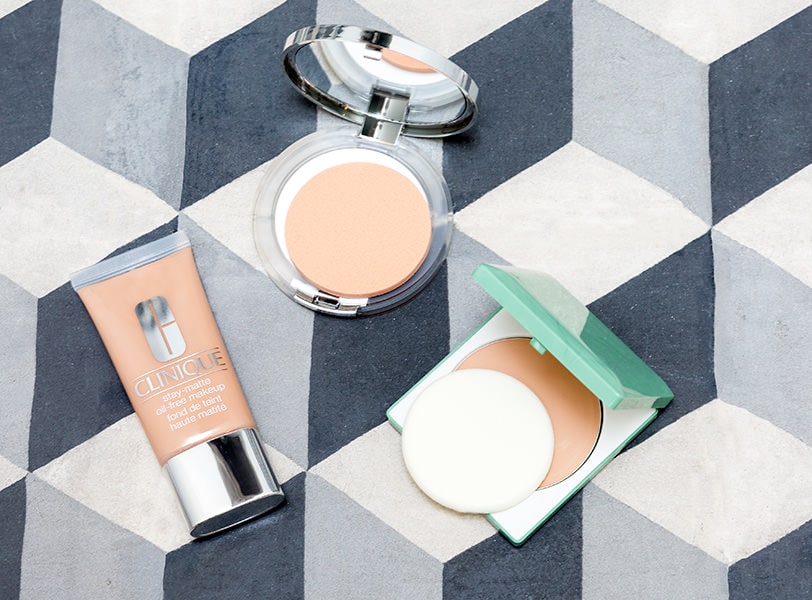 AC: What are some quick touch up tricks if you start to feel a little bit greasy?
FW: Powder compacts and blotting powders will be your lifesavers. Lightweight pressed powder is ideal for minimizing mid-day oil and shine breakthroughs. It's even better if it has SPF to keep skin protected at all times while still maintaining a natural-looking finish (meaning you can apply it over your makeup without any white streaks or greasiness). Plus, you can slip them in your purse for touch ups whenever/wherever you need it. Almost Powder Makeup Broad Spectrum SPF 15 is perfect for this. For after-dark touch ups, or when SPF isn't an issue, use an invisible blotting powder, like Stay-Matte Universal Blotting Powder, to refresh makeup and absorb oil. Or try my new favorite trick: pat a little Pep-Start HydroBlur Moisturizer on top of your makeup to instantly mattify any shiny areas—it's such an amazing multi-tasker!
Photos: Katrina Dickson | Words: Alix Light Perez