Your skin has different needs in the morning and night. "In the morning, you need protection because your skin is exposed to the sun, heat, pollution and dirt—all of which can damage the skin and lead to premature ageing," says London-based board-certified dermatologist and Clinique Derm Pro Dr. Emma Wedgeworth. "At night, you need to pamper your skin after all it went through during the day. It needs hydration, nourishment and repair," says Dr. Wedgeworth.

Here's a look at Dr. Wedgeworth's morning and nighttime skin care routines. It's quick, easy and super effective.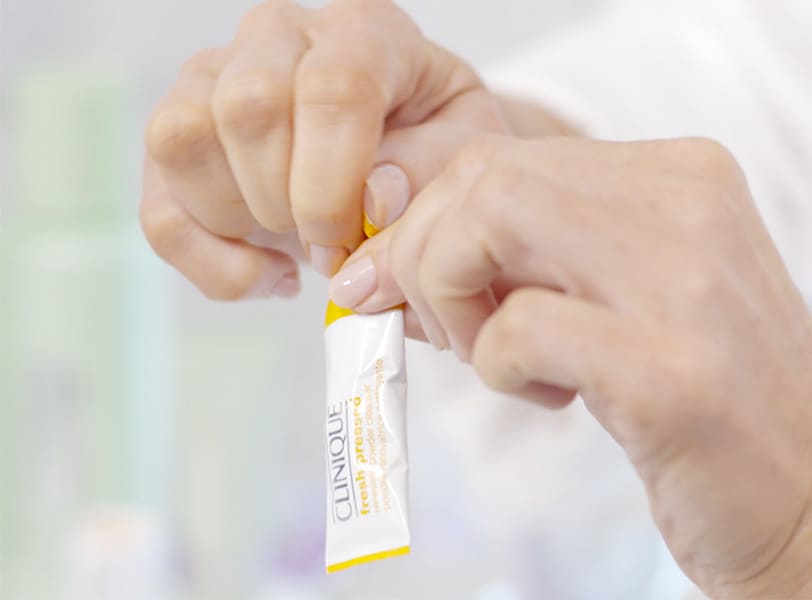 Morning Routine
Step 1: cleanse
A lot of people think they don't have to wash their face in the morning because they just did it at night. But it's actually really important. Your pillow case can accumulate oils from your face and hair, as well as bacteria and dust—it all builds up while you sleep. "Choose a cleanser that suits your skin type. I like to use Fresh Pressed Renewing Powder Cleanser with Pure Vitamin C, gently massaging it into my skin for about a minute," says Dr. Wedgeworth. The ultrafine powder activates with water to instantly brighten, purify and refine the texture of your skin.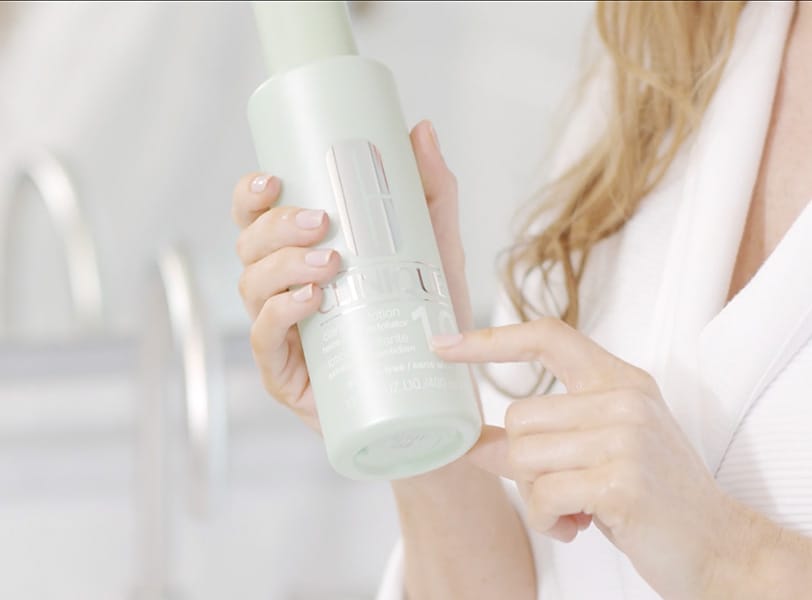 Step 2: exfoliate
"Exfoliating in the morning is one of the most essential steps because it removes dead skin cells that can dull the surface of the skin and creates a smooth base for makeup application," says Dr. Wedgeworth. Clarifying Lotion Twice A Day Exfoliator is a gentle, liquid exfoliator you can use every day, twice a day. And it's quick and easy; just sweep it over your skin—no rinsing required.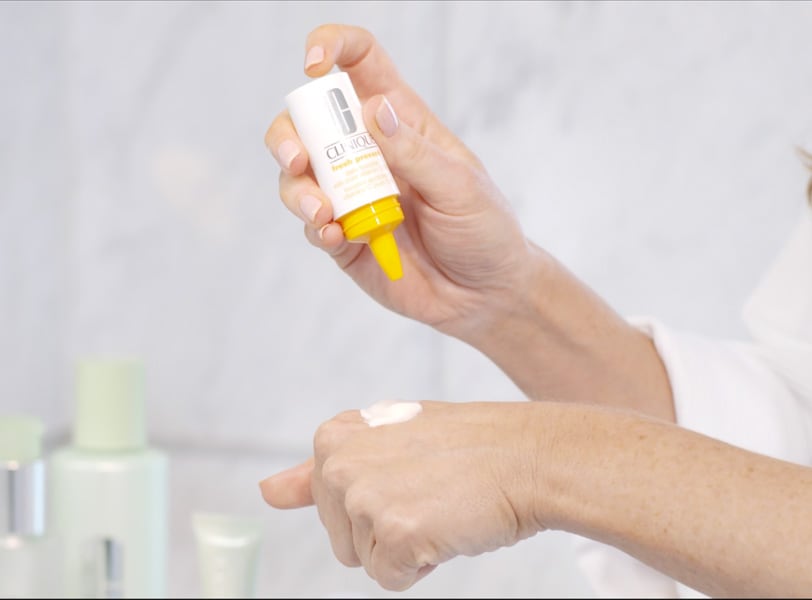 Nighttime Routine
Step 1: remove makeup
If you wear makeup, especially eye makeup and foundation, you should follow a double cleansing routine. "I always use a makeup remover first because, cleansing alone won't remove it all. Take the Day Off Cleansing Balm gently dissolves long-wearing makeup, even waterproof mascara. Afterwards, wash your face with a gentle cleanser. With your makeup out of the way, your cleanser can really get down to business, deeply purifying the skin," says Dr. Wedgeworth.
 
Step 2: exfoliate
Exfoliating is even more important at night because you're not only removing dull, dead skin cells, but you're also paving the way for better absorption of the treatment products you apply next.  Use the same Clarifying Lotion Twice A Day Exfoliator you used in the morning—yes, it's gentle enough to use twice a day.