Between juggling a full-time job, launching a personal blog, and keeping her beautiful family organized and in line, Sophie Trem, founder of The Other Art of Living, is a total inspiration. How does she do it? Sophie hosted us in her charming Paris apartment, to talk about how she makes it all happen, while staving off burnout, and, managing to look energized and radiant, even when she feels anything but.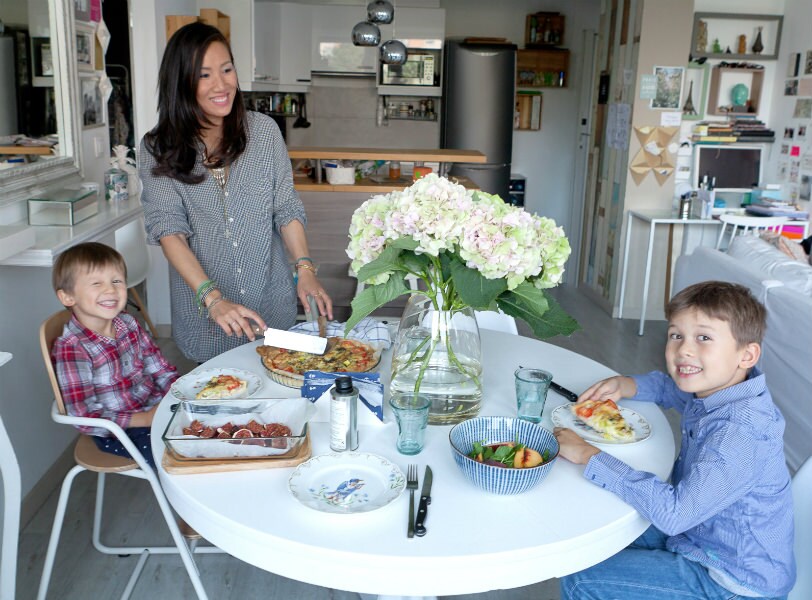 The Wink: What's your typical day like?
Sophie Trem: Phew! My alarm goes off at 7:20 A.M. and we try to leave the house by 8:15 A.M., but, hey, we're always late. My oldest son loves to remind me of that every morning. He says, "Mom, hurry up! I don't want to be the last one at school!" Once I've dropped my kids off, I literally run to work! I finally get back home by 7 P.M. and start preparing dinner with my children. That's when my second day starts all over again, in my second office: my couch.

TW: With such a hectic day, you must have to keep your beauty routine quick and simple?
ST: It's true that the morning is a race and I try to shave off minutes. At night, however, is when I really take the time to go through my routine. I call my bathroom my spa. It's a place where I take time for myself and my skin. I've always struggled with eczema so the health of my skin is a real priority.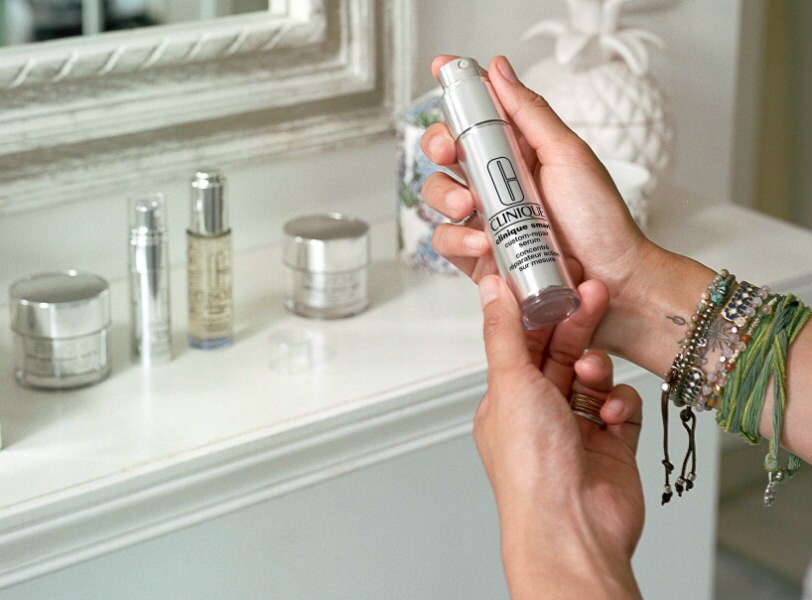 TW: How did you discover Clinique?
ST: From the beginning, Clinique has been the only brand that I can use because I'm allergic to fragrance in products. I've tried all kinds of skin care from the pharmacy, but they were always too greasy. I had a really hard time finding the right balance—until I found Dramatically Different Moisturizing Lotion+ and the 3-Step ritual.

TW: How do you address anti-aging, and not looking tired, even if you're exhausted? You are always glowing!
ST: The Clinique Smart skin care line fits my needs perfectly and is fast and effective. I need products that can mutli-task, like me! The Smart technology is 4-in-1 because it reduces wrinkles, restores the firmness, evens out your skin tone and leaves skin truly luminous. It does everything!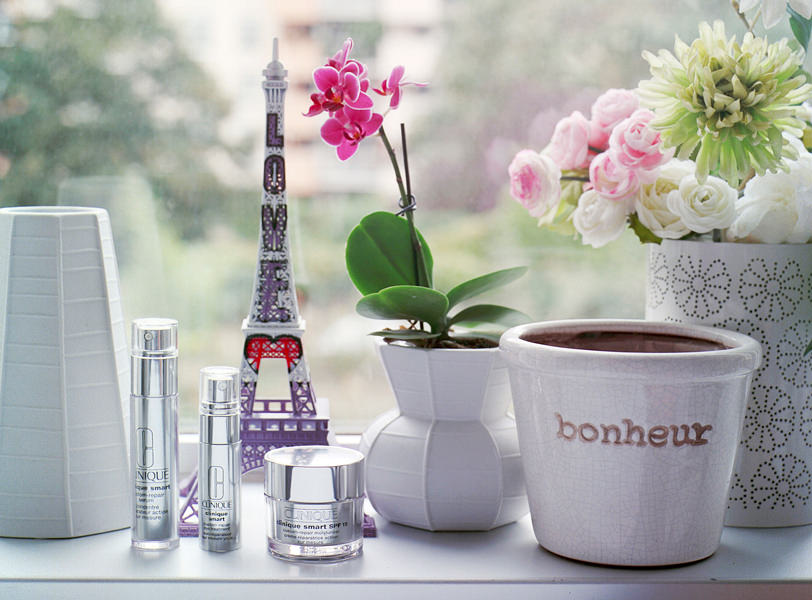 TW: So how do you find the time to do everything in a day?
ST: There's really no secret. It's impossible to do everything alone. The most important thing is to surround yourself with the right people and know how to delegate. My husband is very present and I also have an amazing nanny who is an incredible help. My mom lives in Cambodia, but when she's here, she keeps my kids busy and helps cook. And since my cousins are around, I know that I can always count on them too.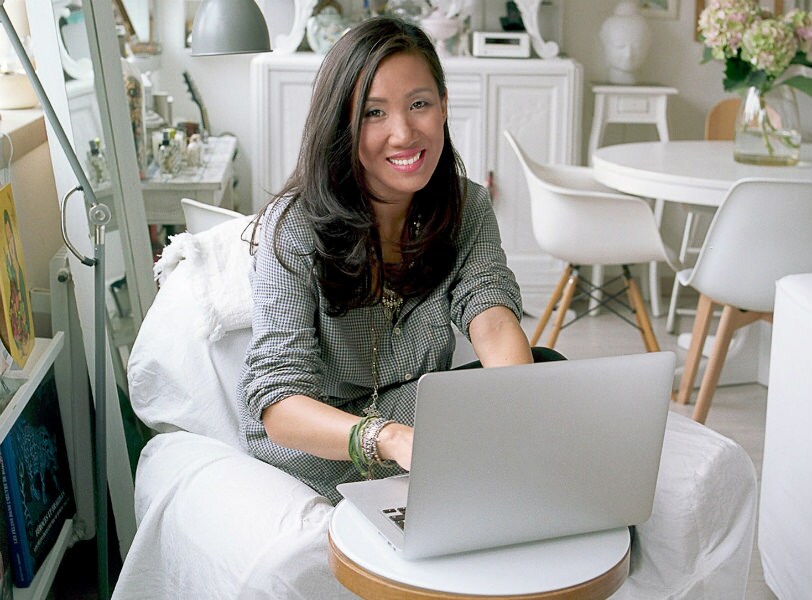 TW: What inspired you to launch The Other Art of Living?
ST: I never thought I was going to start a blog. When I was pregnant, I resigned from my job and I had a career coach to help me figure out my next step. One thing he said to me marked a turning point in my life: "I think you are more creative than you think, but you need to go back to school to learn how to use your creativity." After that, I took a course to master my creative toolkit: Photoshop, HTML, CSS…everything that you need to launch a website. I also read plenty of self-help books. The Power of Intentions by Dr. Wayne W. Dyer, changed my life. It taught me to visualize the things that I want, to really believe in them, and just make it happen. My blog was born from that process of visualizing and taking action.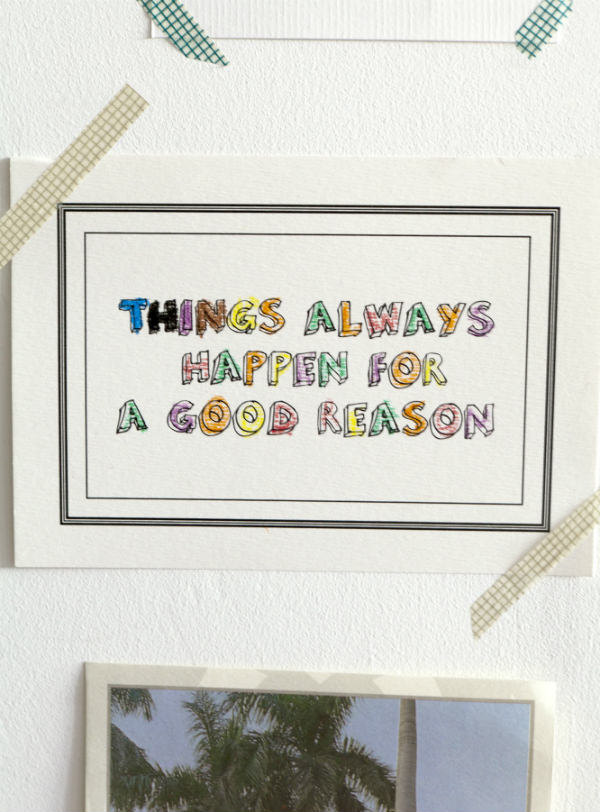 TW: What is the biggest challenge you've faced as a working mom?
ST: Everything presents a challenge, but I try not to let anything get me off track. Finding time for what you want to do in life is what will really make you happy. It always changes. I hate obstacles—I believe there is a solution to every problem. Keeping that in mind keeps you in touch with yourself. Remember: Never lose sight of your priorities.
TW: Your Paris apartment is so uplifting and creative. Where does your design inspo come from?
ST: Most of the objects have a history and memories. Almost all of them have come from my old apartment, but they weren't the same color. Since we put all our money into our new apartment, there wasn't a cent left for decorating it. So my husband and my father painted all of our old furniture white so it would match! Smart, right?