If you have a creative bone in your body—or if you want to develop one—then you need to know about Melissa Knapp, the Global Creative Director here at Clinique. It was no surprise that The Coveteur recently came to our headquarters in New York City to feature Melissa as one of today's influential tastemakers and visionaries. Read their exclusive feature on Melissa to learn more about her impressive career path in design and how she makes the magic Clinique "thing" happen around the world. And, whether you want to follow a professional path similar to hers or you just want to develop a great sense of style, here's her advice on how to hone your creative eye.
1. Always be authentic. Search for a job with a brand whose messaging and aesthetic you connect with on a personal level. "As a creative, you must have passion for what you are working on. When it comes to Clinique, I believe in what we're doing; and, I also make sure that everything my team creates is right for the brand and its story. If those things are off, people can sense it. If those things are there, then people will connect with your work because it's authentic. Never put yourself out there as something you're not," she advises.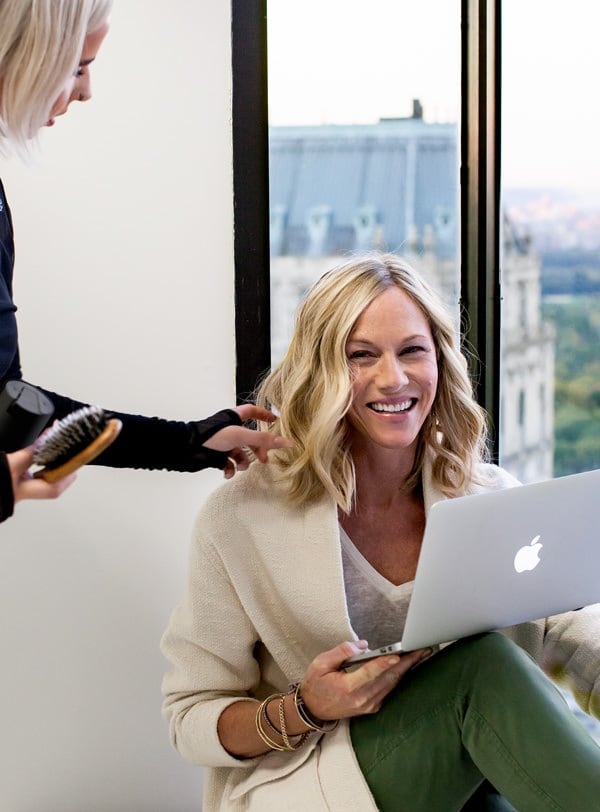 2. Stand out while fitting in. "Stay focused on the work and the goals at hand, and don't let your ego get in the way. Remember that there are a lot of different paths to a solution. If you come to the table with your own perspective and a strong point of view, then you can be collaborative and still shine," says Melissa.
"Never put yourself out there as something you're not."
3. Make time to be inspired. In today's busy world, it's easy to put off visiting the latest exhibit, making time to see a film, or planning a long-overdue vacation. "Getting inspired isn't only about being exposed to new things, it's taking the time to allow yourself to absorb what's around you. On a daily basis, I'm inspired by great design from outside of the beauty industry, whether it's the new window display of a store, a courageous messaging campaign, or my Instagram feed. But I'd say travel is my #1 inspiration. India, Mexico, Paris—their colors, textures, and light. Tokyo is hugely inspirational and one of my favorite spots—the architecture, the street fashion. I love getting lost in the little back streets and just happening upon the coolest building I've ever seen," she says.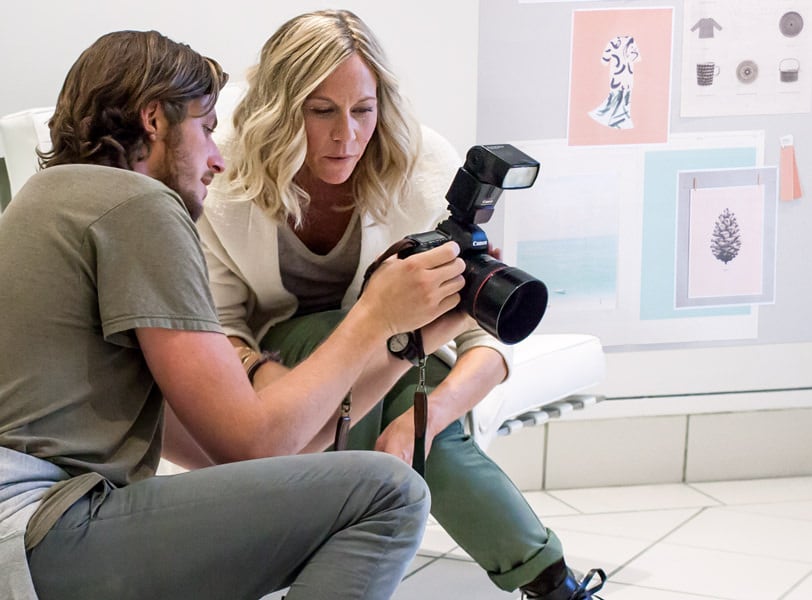 4. Take care of yourself—and this means beauty matters, too. Nothing can block one's creativity more than being sick or stressed out. Melissa kicks off her day with a yoga or spin class to help clear her brain for the busy day ahead. And of course, her beauty routine is important me-time, too. "When I want to look extra good for a big event or meeting, I use Turnaround Instant Facial followed by the Moisture Surge Overnight Mask the night before—it's a magical combination. For my daily skincare, the Smart line is incredible—it's like an anti-aging one stop shop, so it's super-quick but incredibly effective. People have actually said to me 'What are you using on your skin?' since I started using it," she says.
Photography: Matthew Shrier | Hair: Daniella Stanimirovic | Makeup: Lisa Mozilo | Words: Alix Light Perez