Take one glance at Grace Lam's portfolio, and you'll quickly see why she's one of Asia's most prominent fashion stylists. Born in Hong Kong, Grace spent her formative years in London, where she studied Graphic Design at the famed University of the Arts Central Saint Martin's. She then joined the iconic fashion magazine i-D, where she worked with many industry greats and built an impressive reputation within the international fashion scene. "I was extremely lucky and got to travel the world," says Grace.
In 2005, Grace left London for Shanghai, joining the original team to launch Vogue China—an opportunity she couldn't refuse. "It was incredibly exciting. I also met my husband, a photographer, through them. So everything worked out fine!"
Today, Grace now lives in Hong Kong with Jason Capobianco (yes, he photographed these beautiful shots) and their two-year-old son, Theo. She continues to be a tour de force within Vogue China as Contributing Fashion Editor and has also become a go-to fashion stylist/image consultant. When she's not working, she spends time in her local neighborhood of Happy Valley or explores the city she's known forever—but sees changing before her eyes. "The art world is exploding in Hong Kong. Art Basel arrived and really changed the landscape. Restaurants open every week, and more and more designers come here for parties and events," she says. Here, Grace takes us around town to share some of her very favorite spots.
To chill out...Repulse Bay Beach
"My weekends are all about family time. We like to head to Repulse Bay, a huge beach that's extremely easy to get to but can feel a million miles away from city life. There's also a restaurant there called Limewood that serves delicious fish tacos," says Grace.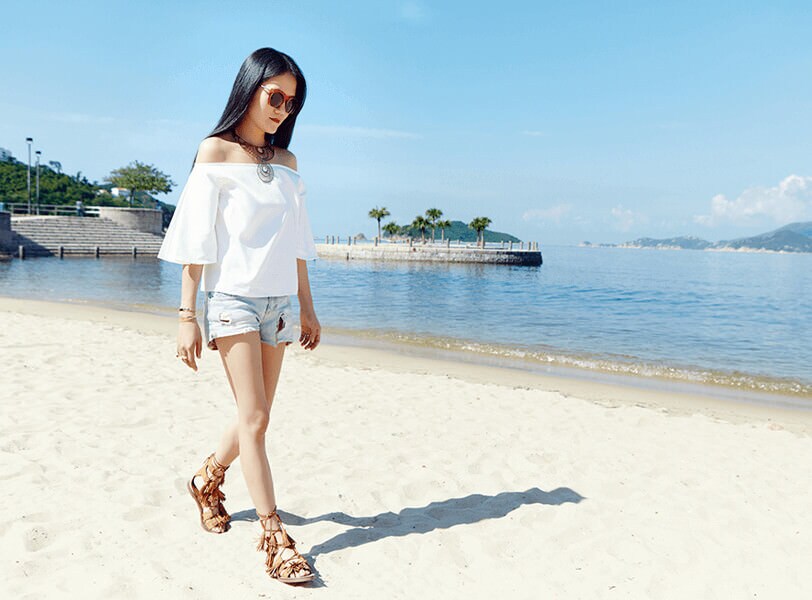 Grace's beauty must-have for the beach: "Everyone should have the Clinique Age Defense BB Cream SPF 30. I love the phrase 'anti-age protection,' and it's for ladies who like to age gracefully. The flat tube packaging is super easy to carry. I love it."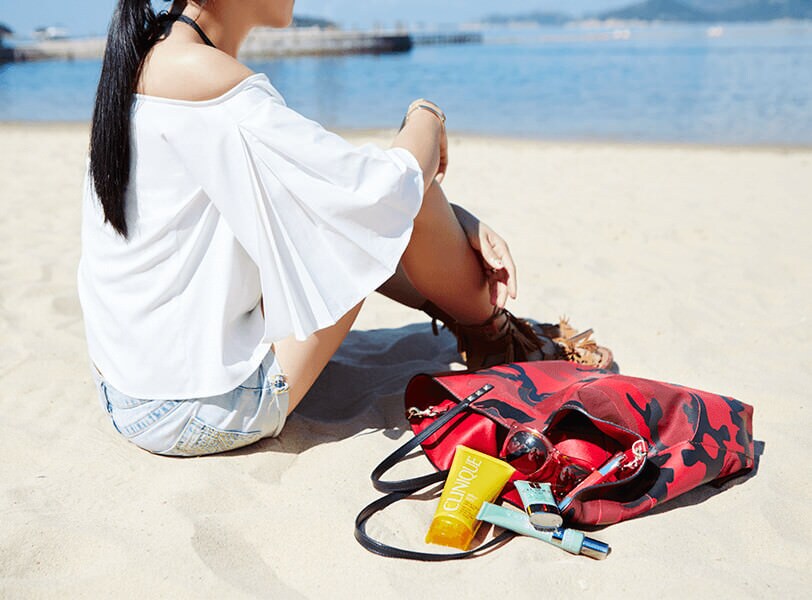 To coolhunt...Kapok
"Star Street is packed with good restaurants and cool boutiques. Kapok is owned by a French friend of mine and stocks all sorts of accessories, perfumes and candles from France, as well a great selection of magazines," says Grace. "It's all quite arty, making it a great place for a browse."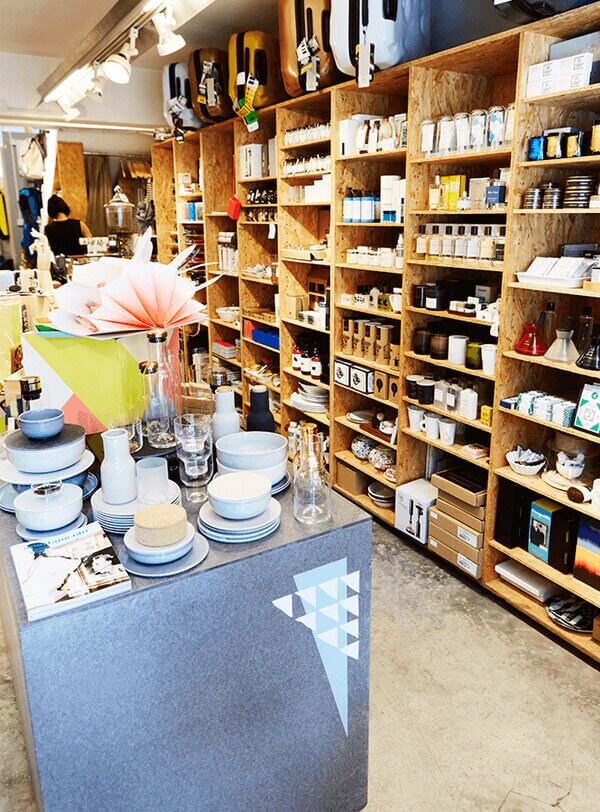 For a real foodie experience...The Pawn
"The Pawn in Wan Chai is one of my favorite restaurants. It's in a wonderful old building, and the food is overseen by Tom Aikens. Underneath it, Tang Tang Tang Tang is an interesting boutique selling homewares. It's a good spot to head for a bit of Chinese design," she says.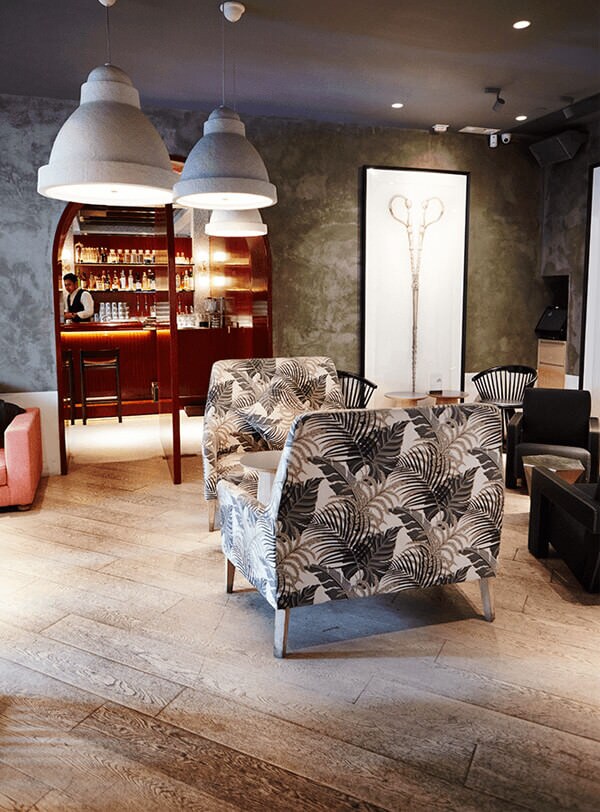 To shop 'til you drop...Liger
"There is a street market by Jardine Crescent where I often find cute accessories and kids clothes, and Liger on Paterson Street is one of the best boutiques in the area. They stock international brands as well as local designers such as Jourden and Johanna Ho. It's super trendy, and I like to support local talent," says Grace.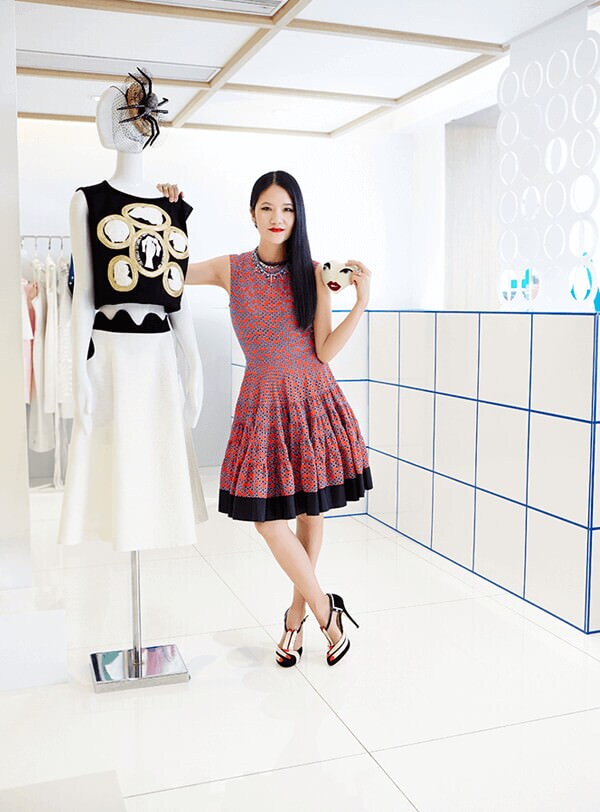 "I really enjoy dressing up. I actually think the whole new modern mum image is quite important, not because it's vain, but because it makes you feel confident as a woman," says Grace. "I like to mix and match, which in Hong Kong is easy, because we're in shopping heaven!"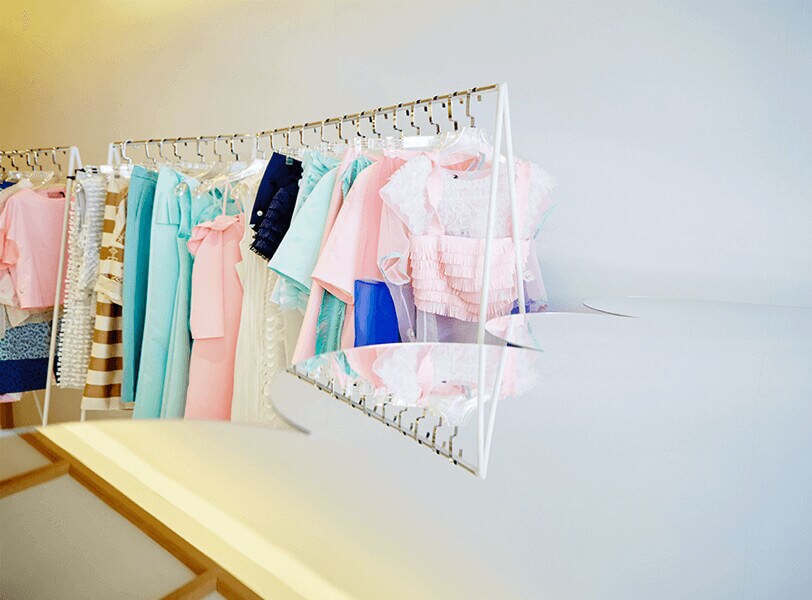 For a fun night out...Upper House Café Gray Deluxe
"My husband and I love going to the Upper House for dinner. The view from their restaurant Café Gray Deluxe is one of the best in the city, the service is great, and their food is excellent. Afterwards, we might head for a cocktail at Fu Lu Shou, a small place hidden away in a tiny, non-descript building on Hollywood Road, or go to Sevva, a fabulous rooftop bar on top of the Princes Building," says Grace.
Her signature beauty look—a bright, sheer red lip—is an essential element of her crisp, chic style. "My must-have item is the Clinique Chubby Stick Intense Moisturizing Lip Colour Balm in Heftiest Hibiscus. It's so easy to use because it's like a thick pencil, and it stays for a good long time on my lips."