Our SPF
Protection Products.
Discover our Best Sellers with added SPF protection.
Our SPF
Protection Products.
Discover our Best Sellers with added SPF protection.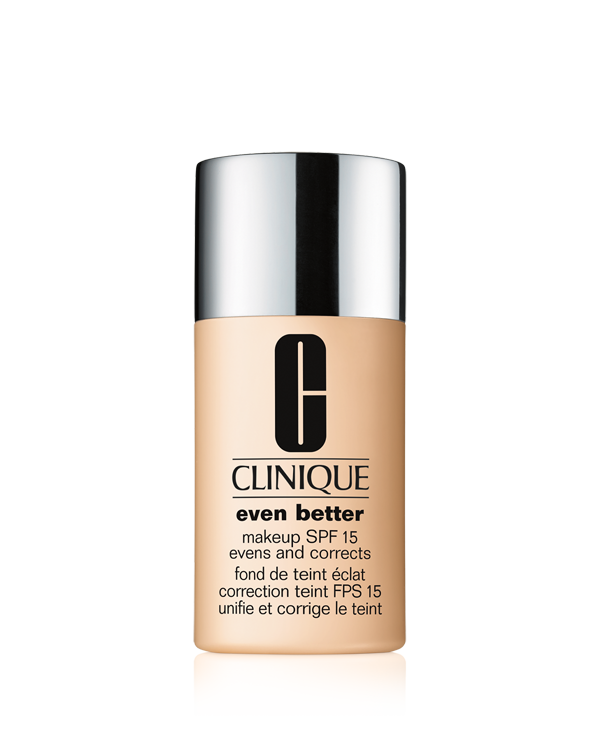 Not only can prolonged UV exposure cause sunburn, but it can also eventually lead to skin cancer. Sun protection – in the form of hats and clothing, as well as sunscreen – is essential if you live in a sunny climate. Fortunately, it's easy to keep your skin protected from sun damage simply by applying a moisturiser with SPF and a foundation with SPF every day before you go outside. This way you can stay safe while also preventing the premature appearance of lines and wrinkles.
The best sun cream for the face should suit your skin type as well as your lifestyle. If you love sport and spending time in the sun, you'll need to apply a high SPF sunscreen. However, if your daily sun exposure is more minimal, a primer with SPF such as Clinique Redness Solutions Daily Protective Base SPF 15 or tinted moisturiser with SPF are perfect essentials to provide everyday protection.
Our guide on how to get rid of dark spots explains how sun exposure can cause patches of skin discolouration and provides solutions for those hoping to learn how to protect skin from the sun and reverse the damaging effects.
An SPF 15 moisturiser is a good choice if you don't spend a lot of time in the sun: it's ideal for those who work in offices, for instance. However, if you play sport or work outdoors, you'll need the strength that an SPF sunscreen provides, and you'll need to reapply throughout the day. Read our interview with surfer, model and swimwear designer Malia Jones to find out which level of sun protection is best for your lifestyle.
SPF stands for 'Sun Protection Factor'. By applying a moisturiser with SPF every day, you'll be adding an important layer of protection against damage. And if you want to correct an uneven skin tone while simultaneously protecting your skin from sun damage, look for a corrective moisturiser that also contains SPF.