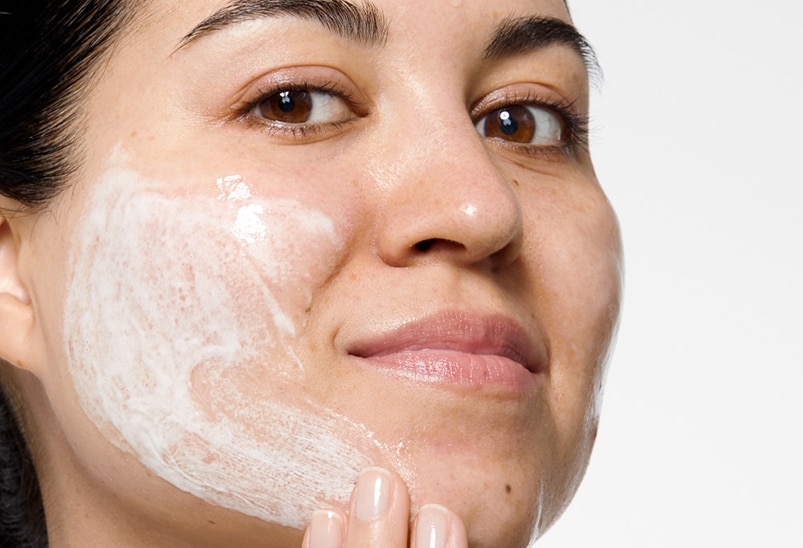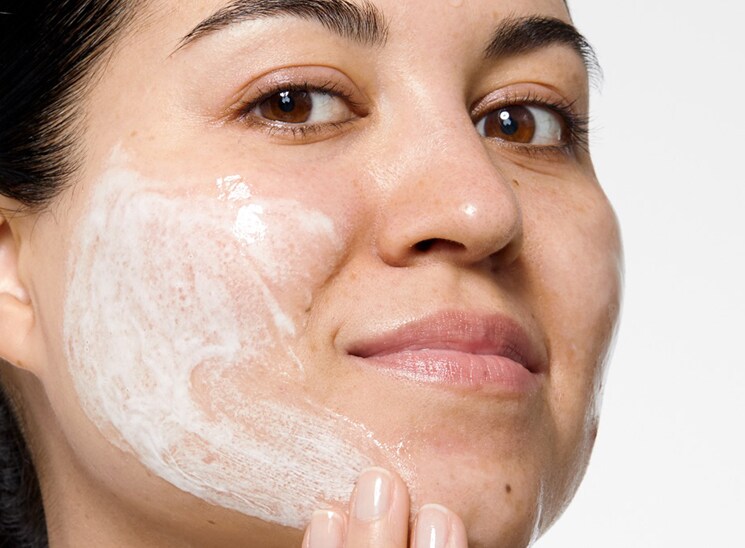 Winter should be a wonder-filled season—but too often we're distracted by the dry, dull skin its harsh temperatures can create. Instead of loving our rosy, wind-chilled cheeks and snowy glows, we're left using dated, too-thick creams that don't do the job. But the solution to combatting dreaded winter skin doesn't have to be complicated. Here's how to fix dehydrated skin and stay looking fresh straight through until spring.
Choose a gentle cleanser.
Skin is typically less oily and more fragile in the winter. Think dry, red, irritated—all signs of dehydrated skin. It's important to not contribute to the dryness by using a cleanser that strips additional moisture from the skin. Switch to a gentle cleanser that provides a thorough cleanse without drying. We love
All About Clean Liquid Facial Soap
because it gently removes makeup, while also moisturising skin and soothing irritation. If your skin is extra dry, you can remove this cleanser with a clean tissue, rather than water, to avoid further drying.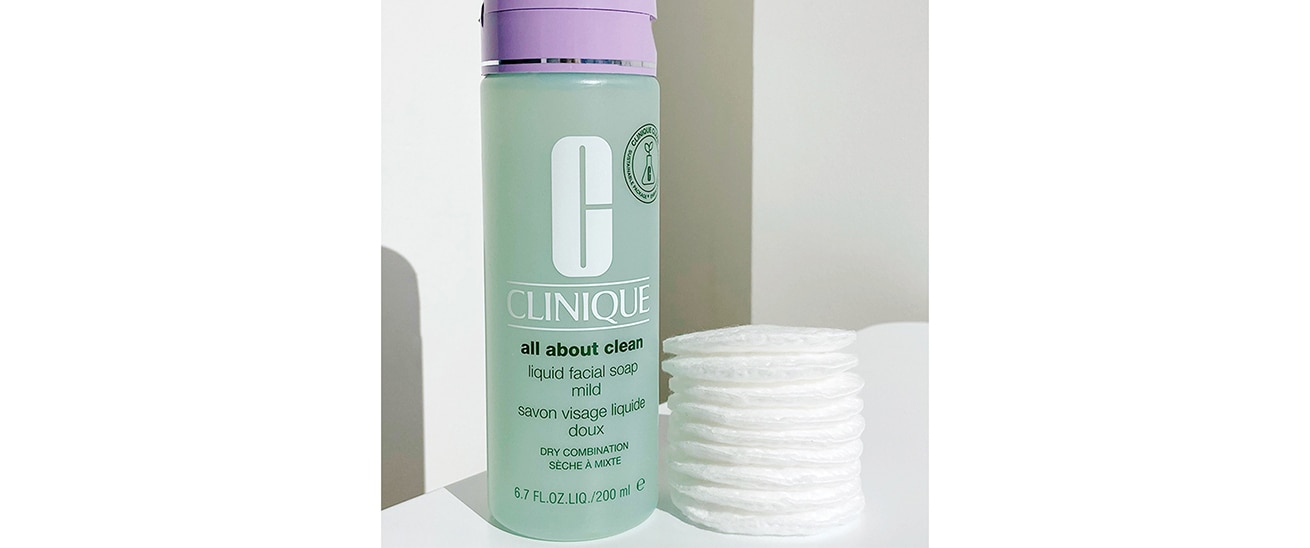 Exfoliate, exfoliate, exfoliate.
How to fix dehydrated skin? Exfoliating clears dead skin cells away to reveal a softer, smoother, and more radiant complexion. It also paves the way for better product absorption, which is why it's recommended to apply right before your moisturiser, treatment, or mask. There are two types of exfoliators: chemical, which typically use glycolic acid or salicylic acid, and manual, which use fine grains or scrubs. Both work equally as well; it's a matter of skin sensitivity or preference. Our famed
Clarifying Lotion
, a liquid exfoliator, combines salicylic acid with soothing and moisturising ingredients, which makes it so gentle that you can use it twice a day, every day. Then there's the
7 Day Scrub Cream Rinse-Off Formula
for oily dehydrated skin. It gently exfoliates and polishes skin while refining texture.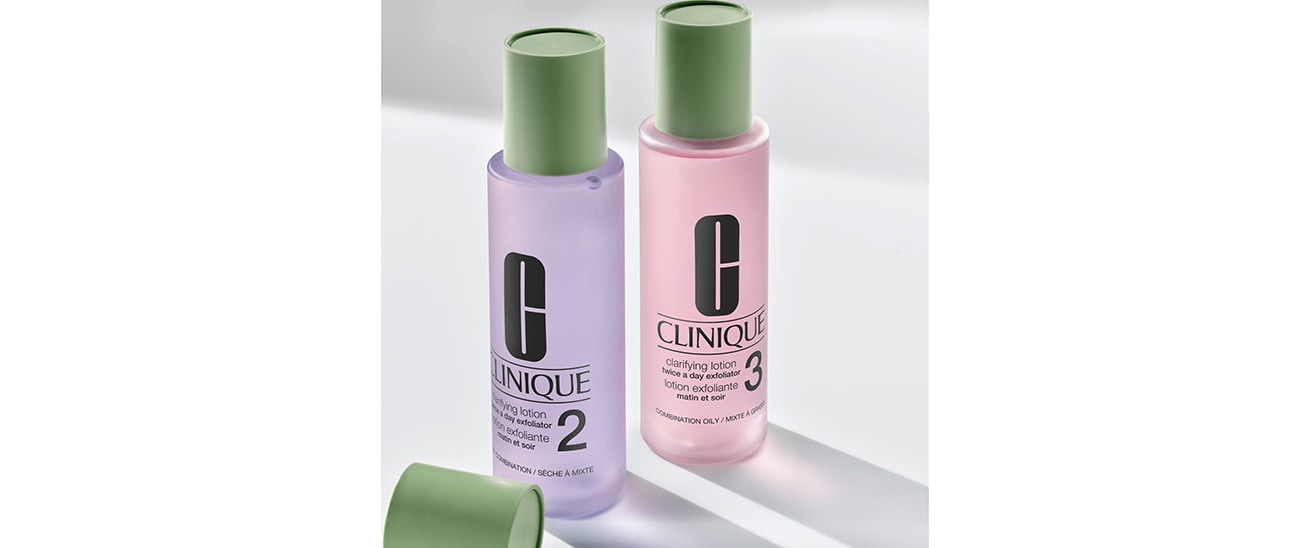 Layer on the moisture.
Dry winter skin needs all the support it can get, and layering moisture provides a much needed, additional dose of hydration. The ideal base layer in a dehydrated skin routine is this:
Moisture Surge 100H Auto-Replenishing Hydrator
. It takes a dual-dose approach to delivering a major dose of hydration: Aloe Bioferment and HA Complex (as in hyaluronic acid) work together to help increase natural collagen and lock in moisture for over 100 hours. It's a lightweight gel formula that immediately sinks into your skin, which makes it easy to layer into your current dehydrated skin regimen. You can even apply it over your makeup for a midday hydration boost. For those looking to double duty their moisture step with some wrinkle-fighting power, try
Smart Clinical Repair Wrinkle Correcting Rich Cream
– definitely one of the best moisturisers for dehydrated skin.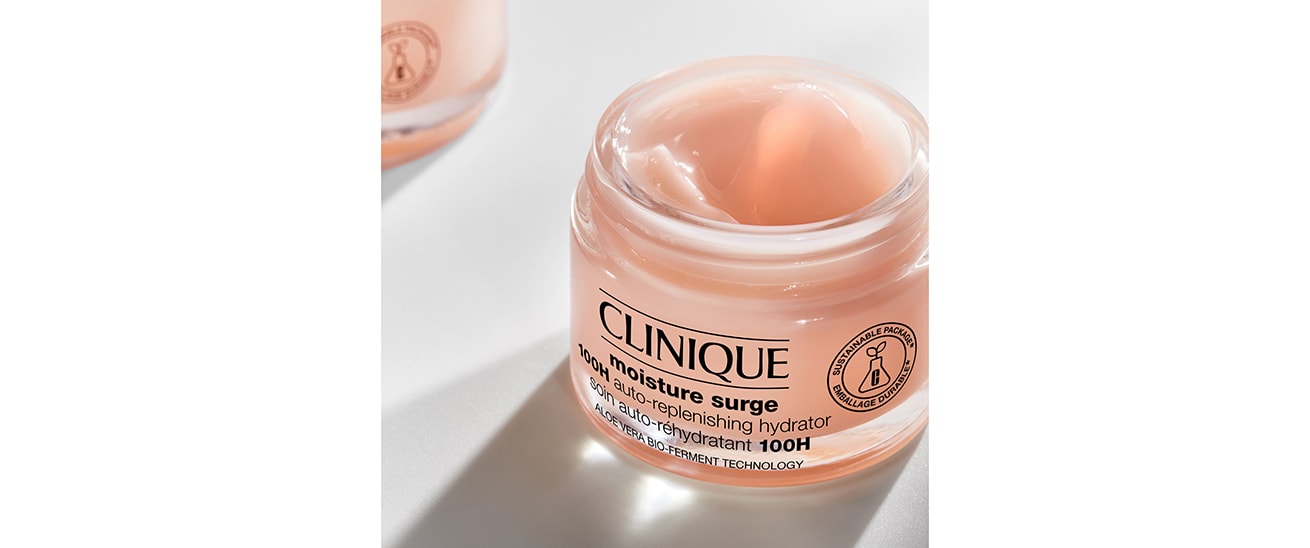 Yep, eyes too.
Dry winter air sucks moisture from the skin. This is especially troublesome for the thin, fragile skin around the eyes, which already lacks adequate hydration. Replenishing moisture will help smooth and plump the under eye area and lessen the look of dark circles, which can appear even darker when skin is dehydrated. The solution:
All About Eyes Rich
 is a gel-based, lipid-loaded treatment formulated to deliver maximum hydration to the undereye area and repair the skin's moisture barrier for better moisture retention. Another tip: Use a non-drying 
makeup remover
 and be extra careful not to pull or tug the skin around the eyes.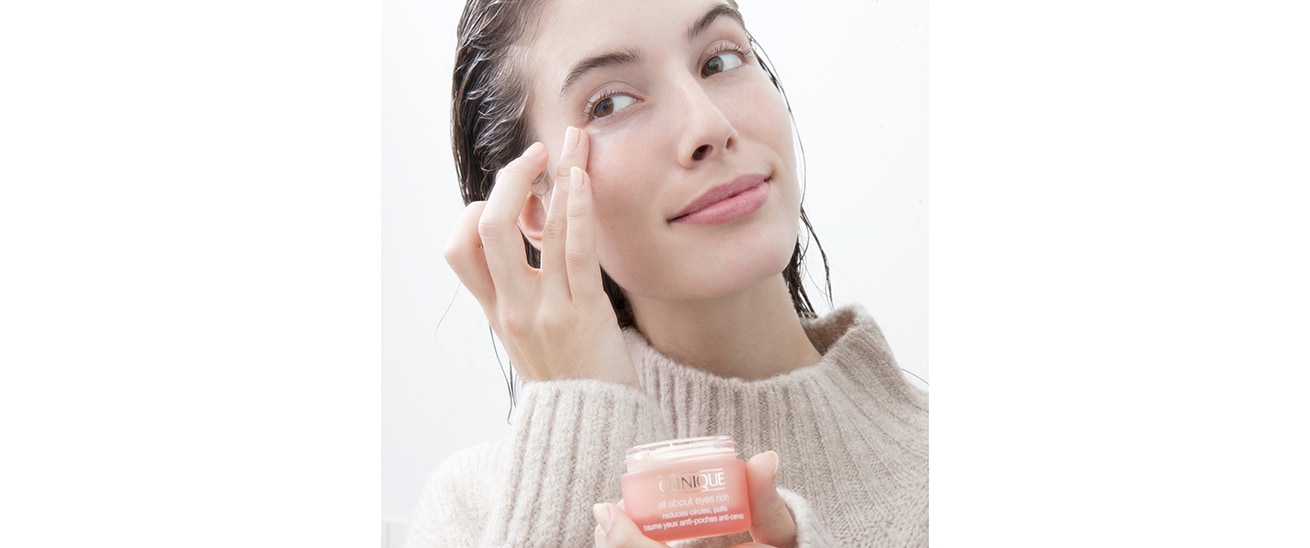 Don't forget the SPF.
Sunscreen is just as important in the winter. It doesn't matter if it's cold; if there's daylight, there's UV, and that's what causes the signs of dehydrated skin. Snow reflects up to 80 percent of UV light from the sun, which means you're often hit by the same rays twice, resulting in an increased risk for premature aging. Use a rich daytime moisturiser with at least an SPF 15, like
Smart Broad Spectrum SPF 15 Custom-Repair Moisturiser
. This decadently rich formula is surprisingly oil-free and loaded with moisturising hyaluronic acid, plus skin-repairing peptides to reduce fine lines and help firm skin.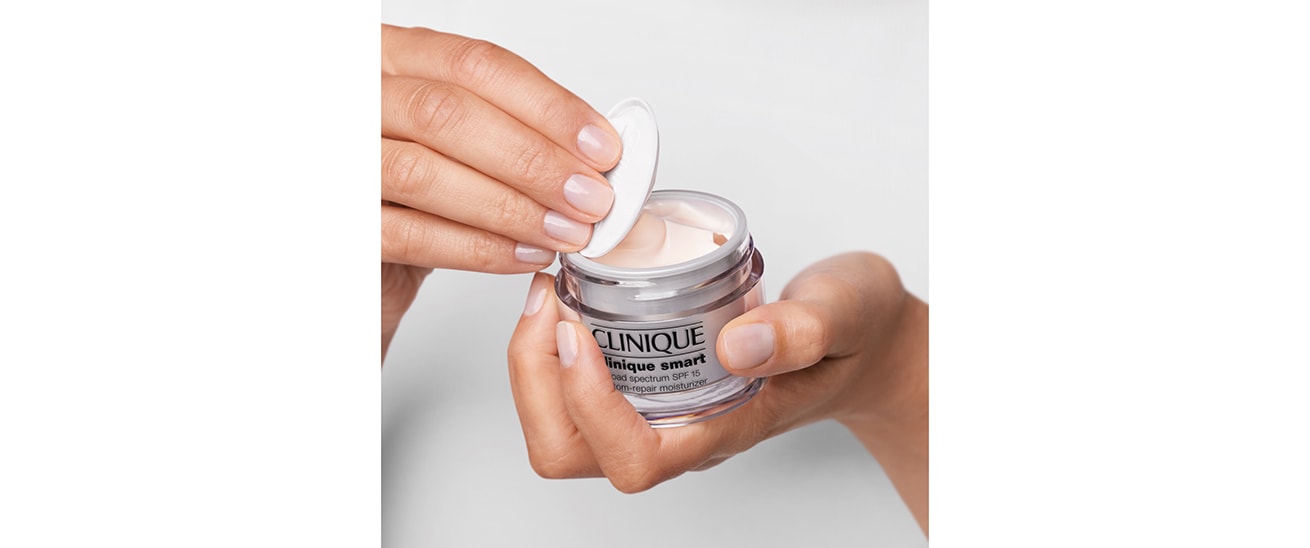 For body, choose a butter.
Post shower or bath, apply a rich body lotion while your skin is still slightly damp and the bathroom is steamy to lock in maximum moisture. 
Deep Comfort Body Butter
 is a miracle worker on dry, irritated, inflamed skin—even eczema. The key ingredients are glycerin, hyaluronic acid, shea butter, and vitamin E.
What's your dehydrated skin routine?