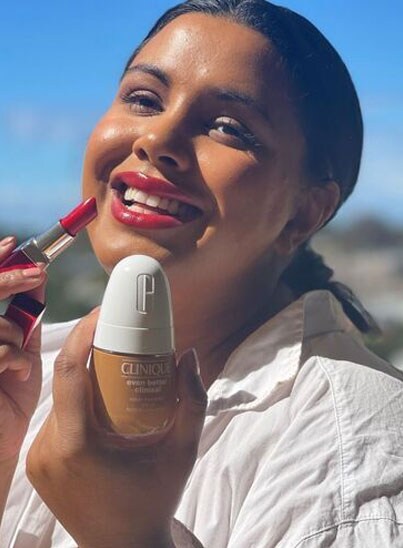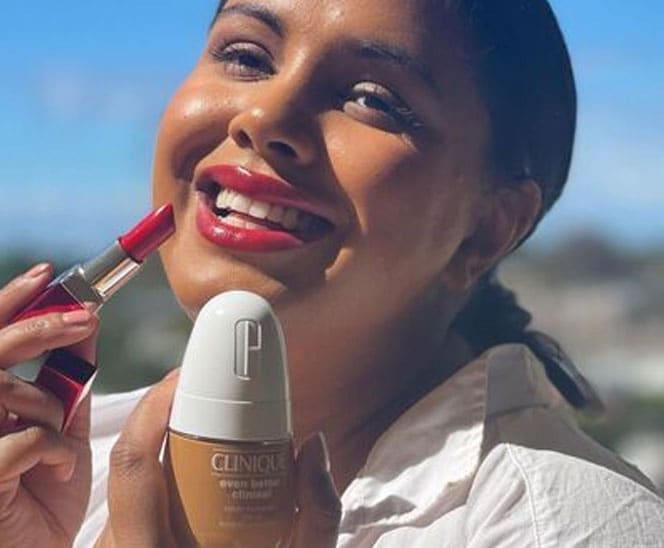 Ruchi Page's Secrets to the Best Eye Makeup Looks
If you're one of Ruchi Page's 5.8K+ Instagram followers, you know the popular digital creator never disappoints when it comes to creative eye makeup looks. As a beauty expert with years of experience, Ruchi knows all the makeup tips and tricks you might need, so who better to teach you how to apply eyeliner and create the best eye makeup looks?

Read on to discover Ruchi's go-to Clinique products and learn how to do eye makeup flawlessly:

What are the skincare and makeup products you can't live without?
You will never be able to tear me away from a gel-based moisturiser, serum and gentle retinol. Serums particularly have a special place in my regime: being the more concentrated formulation of the skincare regime, my skin responds with visible results and radiates. The Clinique Smart Clinical Repair Serum is a combo of my two loves, a pure retinoid in a gentle serum formula. It immediately encourages luminosity whilst tackling first signs of aging.

As for makeup? There is something special about a foundation that works with your skin texture and a luminous blush. The perfect combo for a healthy skin glow. I particularly favour the Clinique Even Better Clinical Foundation, for medium to full coverage and a concoction of skin-loving ingredients. Being prone to congestion means I am wary of how long I wear complexion products to avoid breakouts, but after wearing this for hours over consecutive days, I can confirm I did not experience breakouts. A tribute to the effort and attention in developing this foundation.

I adore two types of blushes, luminous powders and creamy balms. Hence my passion for the Cheek Pop Pearl in Ruby Pop and the Chubby Stick Cheek Colour Balm. Both of these on bare cheeks or blended over foundation is a blush lovers dream. I simply cannot live without either of these, please don't make me choose!

What is one beauty hack the world needs to know about?
I have two that have transformed my makeup routine. Mixing lip balm with eyeshadow to customise your own lip colour allows you to explore various colours, shimmers and finishes on the lips, without purchasing separate lip colours. Another favourite hack is spritzing your beauty sponge with a setting mist and applying your foundation for a base that does not move throughout the night.

What was your favourite beauty trend?
The achievable art of enhancing natural skin paired with fluffy, natural brows has both been the most comfortable and universally flattering trend yet. Not only did we see raw, unfiltered skin being celebrated this year, but it was an opportunity to be intentional with specific complexion products. Makeup that melted into the skin and looked even better in person, this was definitely a trend to remember.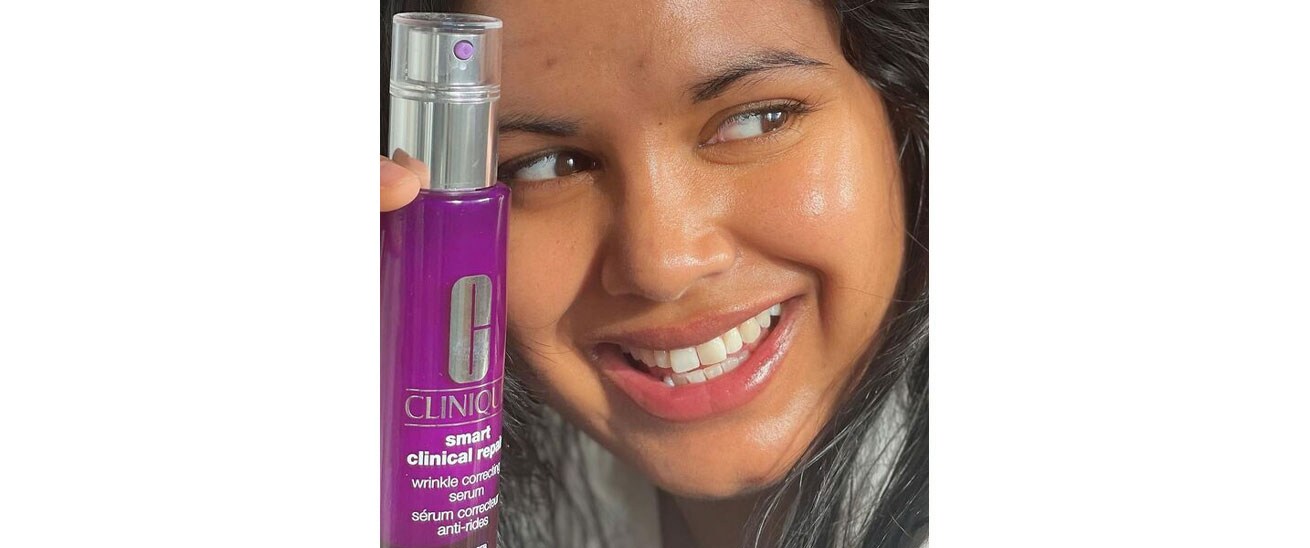 What is an easy way to transform everyday eye makeup into a nighttime glam look?
Personally, I believe in the power of a bold lip. Paired with neutral or smokey eye makeup, the lip colour can be the dash of charisma that takes you from day to night. Another tip? Lightly buff a deeper eye shadow along the upper lash line (focusing on the outer corner) and create a mild winged eyeliner. It doesn't have to be perfect, in fact, the more smudged and blown out it looks, the better. This adds drama to the eyes whilst deepening the mood of the entire eye look.

Liquid liner vs eyeliner pencil: which one do you prefer and why?
I prefer liquid liner, I have more control over that sharpness of a wing plus it invites ease to graphic eyeliner looks. I also find that liquid liner glides across the lids easier and whilst it requires practice, the end result is mostly there to stay; I rarely experience smudging.

That being said, eyeliner pencils were my obsession from Grade 6 throughout high school. The impact a black eyeliner pencil gives the lower lash line and water line is unlike anything else. I also find eyeliner pencils to be mess-free when it comes to tightlining eyes (liner on the upper lash waterline) and allow for a customised look of either smudged and smokey or a dash of depth.

What is the best way to apply eyeliner for beginners?
My favourite tip for those wondering how to apply eyeliner is to begin your entire makeup look with the eyes first and have a cotton tip or pad on hand. Use clear sticky tape for a winged liner and an eyeliner pencil (or liquid liner, if that suits) that allows for smudging. Apply approximately an inch of sticky tape on the outer corner of your eye (in the direction of your wing). Then apply eyeliner to lightly buff across the upper lash line and create your wing. The thinner the line is in the inner corner, the more open and less crowded it will look. Once you are complete, remove the tape. The tape ensures you have a sharp finish and acts as a stencil. If you're wondering how to do winged eyeliner using a liquid liner and ensuring maximum sharpness, you can also use a liquid liner to draw the outline of your wing and fill in the edges.

Perfecting the art of eye makeup takes some practice, but with Ruchi's professional tips, you'll get there in no time. Whether you want to learn how to apply eyeliner or how to do eye makeup looks that go from AM to PM effortlessly, follow today's advice and make your eyes the star of any look. Still looking for the best eyeliner for you? Explore our collection!