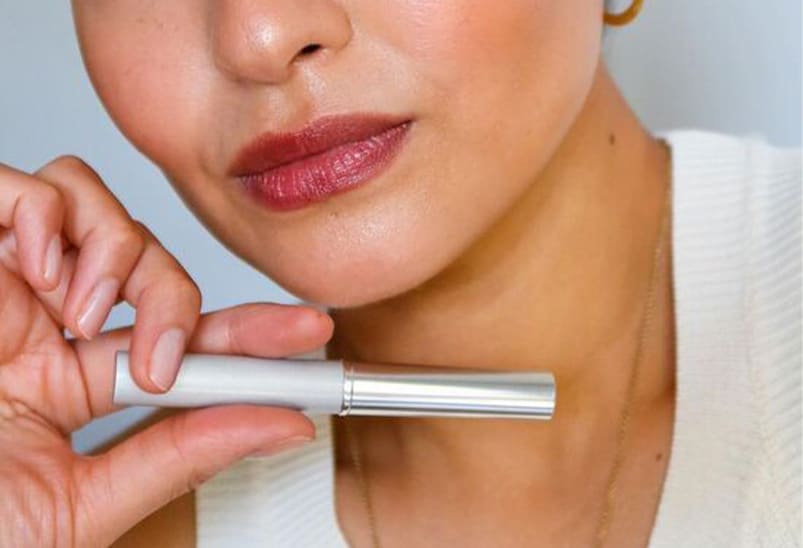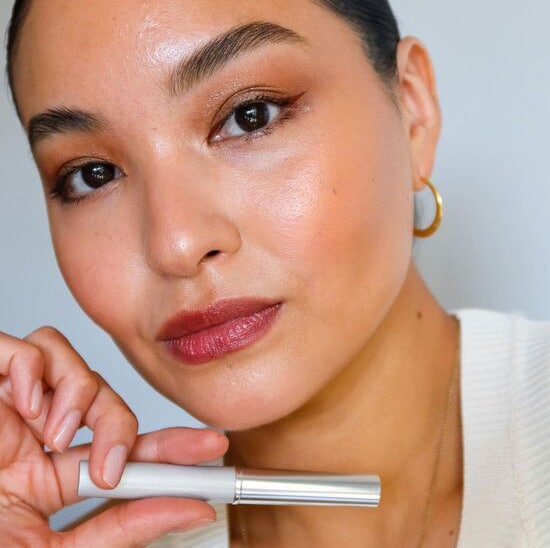 Amelia Singson's 90s Makeup Tutorial
With more than ten years of experience in the beauty world and a following of over 18K on Instagram, Amelia Singson is a makeup artist and beauty content creator with articles published in major beauty publications like Mamamia and Adore Beauty.
2021 has been the year of vintage makeup, with new throwback looks trending on TikTok and Instagram every month. One of our favourites is the iconic 90s makeup look - think Claudia Schieffer, Cindy Crawford, Naomi Campbell… think supermodel!
Read on as Amelia shares her 2021 favourites and how to create the trending 90s makeup look.
What are the skincare and makeup products you can't live without?

For my skin, I love using Clinique's Take The Day Off Cleansing Balm, Smart Clinical Repair Wrinkle Correcting Serum and Moisture Surge 100H. When it comes to makeup, a few of my favourites are the Moisture Surge Sheer Tint Hydrator, Chubby Stick Contour and Blush, and the Even Better Lipstick in the shade Delicate.
What's one beauty hack the world needs to know about?

You can't go wrong with a little blush on the nose and eyes! Carrying your blush over those areas makes your look a little more cohesive and brings it all together. So it's less like your blush is just hanging out on your cheeks and more that your face has a nice healthy flush.
What has been your favourite beauty trend of 2021?

Colourful liner looks! It's a fun easy way to incorporate colour in a look. It can be as simple as popping the liner on the lower lash or even the inner corner of the eye. Personally, I'm a big fan of dotting it through the crease for a cute graphic eye look.
How to Create a 90s Makeup Look
Throwback makeup has gained massive popularity in 2021. What are your favourite 90s makeup trends that made a comeback this year?

I have always been partial to the makeup of the mid-90's. The monochrome neutrals, the full brows, the over-lined lips and a bouncy blow-dry is flattering on anyone. Lately, though, I'm loving the Y2K resurgence! The pastels, the metallic eye looks, the sparkly lip glosses are very 1999 and I am as obsessed with that type of 90s makeup look now as 11-year old me was then.
How do you create an authentic 90s makeup?

For the supermodel, Cindy Crawford, mid-90s makeup look, I'd look at a matte base, soft neutral blush and matching shades on the eyes and lips. Keep your eyeliner just on the lid – this is a no-wing situation, so a pencil is your best bet. Try Even Better Clinical Serum Foundation to create a flawless canvas, the Chubby Stick Sculpting Contour to create some dimension and the All About Shadow Duo for a gorgeous 90s eye makeup.
On the other hand, for the perfect Y2K makeup look, opt for a blush that has a shimmery sheen and a light coloured lip, and make sure to go heavy on the highlight and mascara.
What products do you use on the skin?

We may love a good 90s makeup look but I'm going to stick with my skin knowledge from 2021 and focus on hydration with Clinique's Smart Clinical Repair Wrinkle Correcting Serum and Moisture Surge 100H, paired with a strong SPF.
What are your favourite shades for a 90s eye makeup and how do you apply them?

For the mid-90s makeup look, try the All About Shadow Duo in Day Into Date, sweeping the pink shade all over the lid, and then take the dark brown and blend it into the lash line for a smoky look.
For a Y2K makeup look, it's all about metallics and shimmers, so the same palette in Twilight Mauve and Brandied Plum is the perfect 90s eyeshadow.
And for the lips?

I mean, you can't go past the iconic Black Honey lipstick for both looks! Add a lip liner for the mid-90s makeup look and a sparkly gloss for the perfect 1999 look.
Amelia is a big fan of the 90s makeup trends we've seen resurface in 2021, and so are we. Try the makeup artist's tips for an authentic 90s makeup look (or go for the equally cool Y2K vibe) and channel your inner 90s it-girl!