Australian summer can be quite hot. Plus, just because it ends in February, that doesn't mean temperatures start to drop right away. So, how can you best protect your skin from the sun, humidity and hot air while being able to enjoy the outdoors, go to the beach and get your regular dose of vitamin D?
One of the most important (and effective) things you can do is make sure you're using all the best summer skin products, that will feed your dermis with the nourishing ingredients it requires to thrive and provide you with the level of protection you need.
So what are these products exactly? From the best SPF moisturiser to the top liquid exfoliating lotion, waterproof mascara and more: discover all our summer beauty suggestions to learn how to hydrate your skin and make it look perfectly sun-kissed.
What are the must-have summer skin products?
Lightweight, refreshing and highly protective: in a nutshell, that's what you want your skincare routine to be when it is hot outside. At Clinique, we have a skincare for summer collection to deliver the sun protection and deep hydration your dermis needs. A few highlights are:
The best tinted moisturiser with SPF: Moisture Surge™ Sheertint Hydrator SPF 25
If there is one non-negotiable when it comes to the best skincare for summer, it is sun protection. Applying your favourite face sunscreen every day is a must-do for preventing sun-damaged skin, but for even stronger results, we suggest layering other SPF skincare products as well.
The Moisture Surge™ Sheertint Hydrator SPF 25 combines skincare and makeup to create the best tinted moisturiser with SPF, suitable for all skin types and available in five different shades. Providing 12 hours of hydration and protection, this SPF moisturiser with hyaluronic acid and activated aloe vera is both sweat and humidity-proof. As a lightweight tinted moisturiser, it is the ideal alternative to foundation, which doesn't always feel comfortable during the hotter months.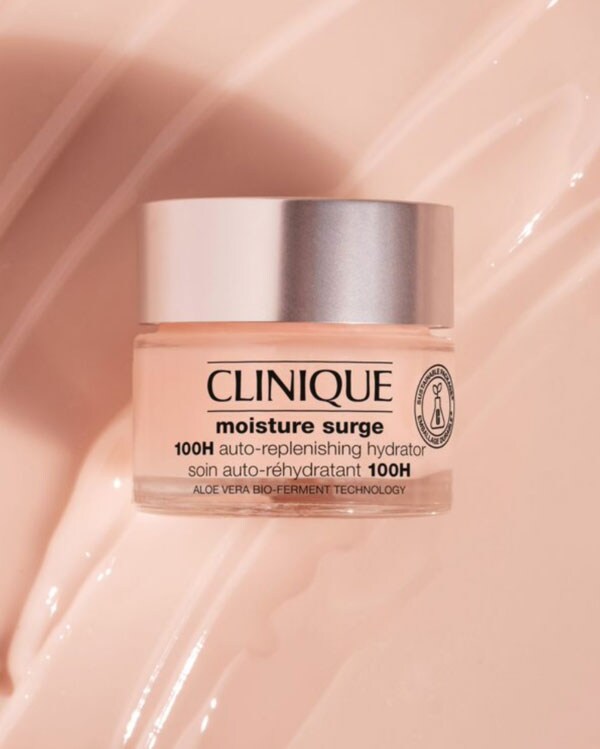 The best lightweight moisturiser: Moisture Surge™ 100H Auto-Replenishing Hydrator
Having a tinted moisturiser in your summer beauty kit is a great idea, but what if you're looking for the hydration and plumpness without the coverage or tint? Then, Moisture Surge™ 100H Auto-Replenishing Hydrator is the right hot weather gel-cream for you.
This perfect moisturiser is supercharged with aloe bio-ferment and hyaluronic acid to penetrate deep into the skin's surface and deliver a 174% immediate moisture boost. Plus, the lightweight gel texture feels incredibly refreshing on the skin, which is always a plus on a warm day.
The best exfoliating lotion: Clarifying Lotion
With sun protection as a priority, you will be applying a good amount of sunscreen and/or SPF moisturiser on your face. Although this is exactly what you should be doing, sunscreen can lead to clogged pores and blemishes, and so can sweat. That is why cleansing your skin every night is so crucial.
Our Clarifying Lotion is an excellent liquid exfoliator to add to your summer skin routine and apply after your usual cleanser, as its gentle, refreshing formula helps to minimise oil and sweep away any impurities. Just be sure to pick up the right version for your skin type: Clarifying Lotion 1.0 for dry, sensitive skin; Clarifying Lotion 1 for very dry skin; Clarifying Lotion 2 for dry combination; Clarifying Lotion 3 for combination oily; and Clarifying Lotion 4 for very oily skin.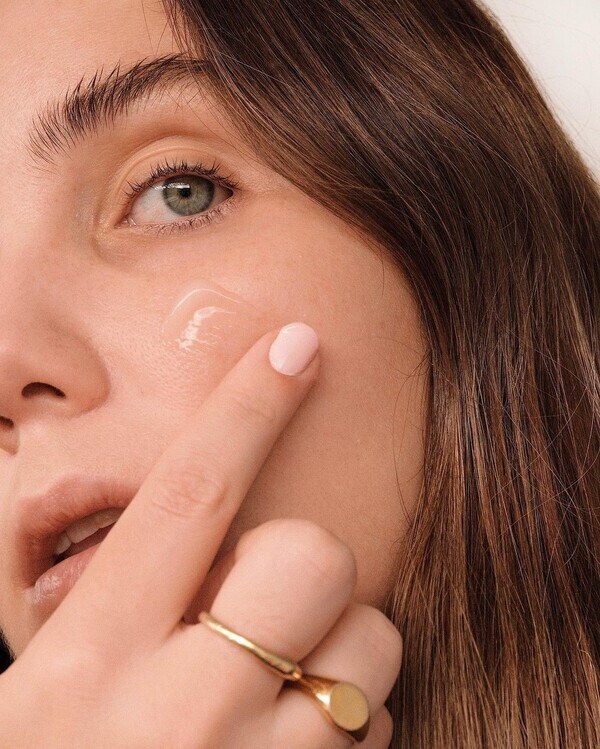 What is our go-to makeup for summer?
When it comes to makeup for hot weather, there are a few things to consider. Choosing skincare-infused cosmetics is a no-brainer, as doing so will help enhance the results of your skincare for summer. On top of that, we recommend choosing waterproof makeup that won't budge or melt away, as well as lightweight formulas that let your skin breathe.
The best SPF foundation: Even Better™ Makeup SPF 15
If you're creating a summer makeup look and your tinted moisturiser just isn't providing the amount of coverage you want, opting for the best SPF foundation is the way to go.
Available in 49 inclusive shades, our dermatologist-approved Even Better™ Makeup SPF 15 delivers moderate coverage while also hydrating your skin and actively evening out the skin tone from within. As a sweatproof makeup item, this SPF foundation stays on from AM to PM, and the natural finish it provides is exactly what you want for those glowy, sun-kissed makeup looks.
The best waterproof mascara: High Impact Waterproof Mascara
Most of us have used a regular mascara on a hot day and quickly realise why that isn't the best idea. Whether you end up having an impromptu pool party or have to walk through the city during a heatwave, it's easy for your mascara to end up fading throughout the day.
That's why you need to use waterproof mascara during summer (if not all year long!). Our High Impact Waterproof Mascara instantly volumises and lengthens your lashes, and it can withstand heat, humidity and active days. It is safe for sensitive eyes and contact lens wearers and it doesn't clump - everything you need for a flawless summer makeup look.
The best tinted lip balm: Chubby Stick Moisturizing Lip Colour Balm
Your lips are quite delicate, so it's important to protect and hydrate them on a daily basis, no matter the weather. During the hotter months, applying a lip balm is essential, as the heat can easily dry your lips out of their natural moisture.
To make your summer makeup even more fun, why not opt for a tinted lip balm? Lighter on the skin than your regular lipstick, our Chubby Stick Moisturizing Lip Colour Balm provides just the right amount of coverage. Additionally, the mango and shea butter smooth out your lips almost instantly, so you can be sure they won't be dry or damaged.
These summer skin products are particularly good for protecting your dermis during the hotter months. However, they can benefit your skin no matter which season of the year it is - after all, sun protection and hydration should always be a priority in your skincare routine. From SPF moisturisers to waterproof mascara, tinted lip balms and more: give our summer beauty products a try and achieve the glowy complexion of your dreams.