Buying art may seem intimidating and expensive, but it doesn't have to be that way at all. Like building a wardrobe you love, curating your own art collection can feed your creativity—and define your style. For tips on how to begin collecting art, we turned to an up-and-coming British artist whose work marries classic technique and modern technology: illustrator, surface pattern designer, and Clinique collaborator Caroline Elizabeth Taylor.
It's absolutely possible to navigate your way to art you love (and within your budget) in today's online visual maelstrom…by hashtag or by chance. But the urge to build a collection is nothing new; and, digital is not the only way to do it. For as long as people have been creating art, there have been passionate art lovers tracking down artists in urban galleries and rural studios—striking deals for acquisition, and amassing collections over the years. Collections, of course, which subsequently grow in value.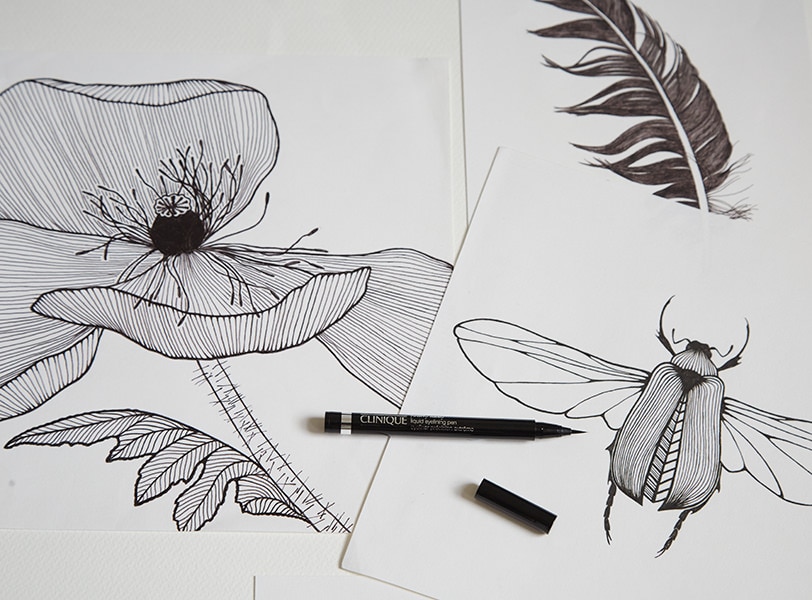 Bottom line: everyone can collect art. And that's a beautiful thing. Here, tips from Caroline:
Trust your intuition. Buying art should be a compulsive decision because you just have to have it. Feel a connection, feel happy, feel something when you look at the piece or think of it. It's not about simply filling a wall space.
Buy art that speaks to you. Forget about what's trendy; this is 100% personal. Bring home treasures from your favorite travel spots, yes. But also consider your every day. Obsessed with flowers? I can relate. Or does the vibe of live music make you feel alive? What does that look like?
Seek out emerging artists. Though some artists may not have yet made a name for themselves, don't forget that the same love, time, and talent went into creating their work. And, once they become bigger, you have an early piece from a successful artist. This is every collector's dream.
Locate your local galleries. Small, independent spaces typically show lesser-known artists whose pieces tend to be more affordable.
Search social. To find under-the-radar art on a budget, the Internet is the place to look. Instagram, Tumblr, Pinterest, and Etsy are all platforms where incredible artists show their creations. Search by theme, color, medium, you name it.
Think outside the canvas. An art collection can be more than the pieces that hang on your walls. Textiles, ceramics, furniture—all of these things are art. Surround yourself with pieces that you truly love and express your style.
Be patient. Don't force or rush an acquisition, no matter how big or small. The perfect piece will find its way to you. An art collection is supposed to evolve over time.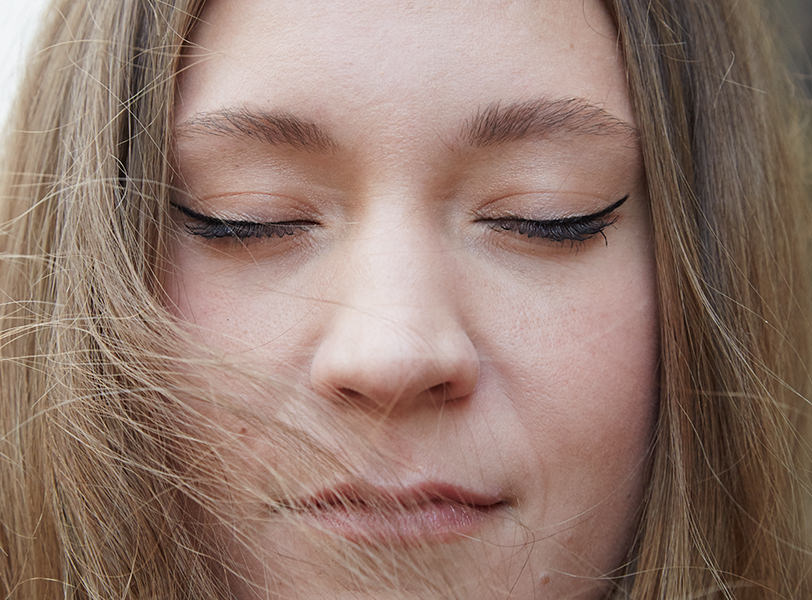 And don't forget—art is everywhere. "I even consider makeup to be art," says Caroline. "As my artistic style has evolved, so too has my makeup look. I used to be a much freer artist, which was reflected in my 'undone' beauty look. Now I draw in a more controlled way, so I put my steady hand to good use…for heavy, winged eyeliner." She's also thoughtful about taking the time to be inspired. Flora and fauna are her muses; and, if she can't spend time in the countryside, then she visits London's gardens or florists. Happy hunting!
Photos: Benjamin Madgwick | Words: Alix Light Perez