There's nothing more fun than breaking beauty rules.
Truth be told, no matter how many makeup tutorials you watch (and we love to watch them), there really aren't any rules when it comes to makeup. For example, have you ever been told to not play up your eyes and lips at the same time? Silly. Makeup is all about self-expression, what you think looks beautiful and feels fun. And the more you experiment with mixing and matching different colors, the more confident you become in not only wearing colorful looks, but also applying them.
Ready for some makeup playtime? You'll want to add Crayola for Clinique Chubby Stick For Lips to your makeup kit. This limited edition collection of 10 shades is inspired by some of Crayola's most iconic crayons. Remember Razzmatazzz and Tickle Me Pink? Crayola helped develop your inner artist way back when, and now you can have the same fearless, kid-like fun with makeup.
Experimenting with color takes a bit of trial and error, which is part of the fun. To get started, here are a few pro tips and new looks to try.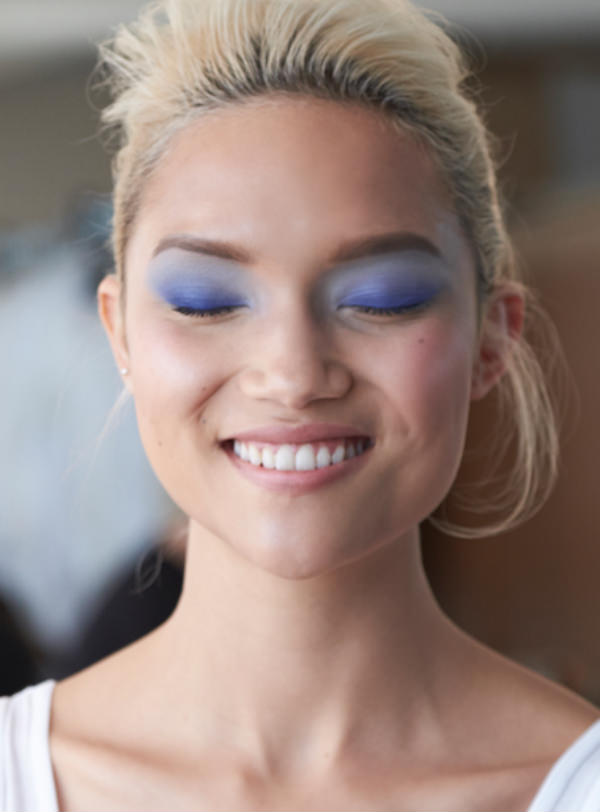 Make sure your skin looks sparkling clean. If you plan on going for a bold eye or lip look—or both!—it's important that your skin looks fresh, clean and glowing. First rule of thumb: Stick to a consistent daily skin care regimen for your skin type, like the 3-Step Skin Care System for your skin type. Wash, exfoliate and moisturize your skin right before applying your makeup for a smooth application and glowing results. The fewer dead, dry skin cells that are on the surface of your skin, the smoother your makeup will go on and the more radiant your skin will look.
Work with what you have. Love your brow bones or the shape of your eyes? Maybe you prefer your cheekbones or the contours of your lips. Focus on playing up the features you are most confident to show off.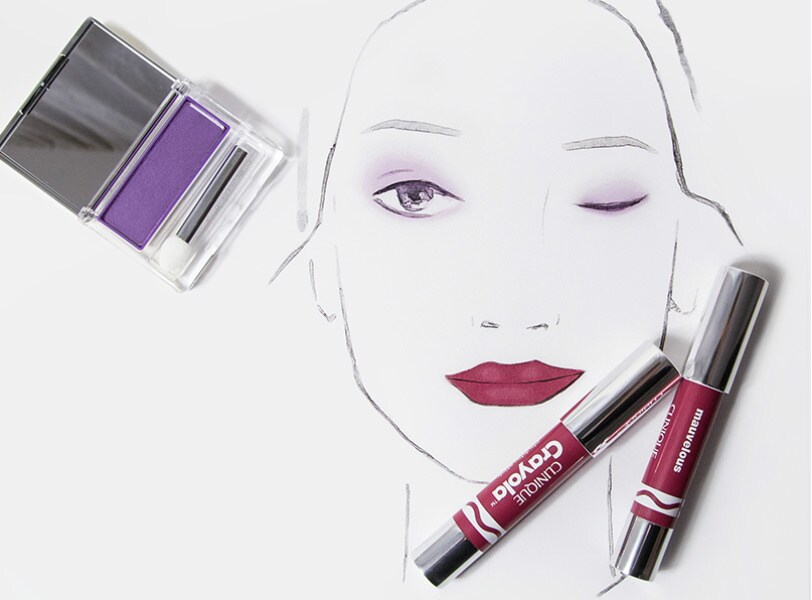 Just draw it on. Don't get too concerned with a precise application when working with bold colors. Get the color on where you want it, then shape and define the look with either a small brush dipped in concealer or a cotton swab soaked in makeup remover. Even easier: Take The Day Off Eye Makeup Remover Stick.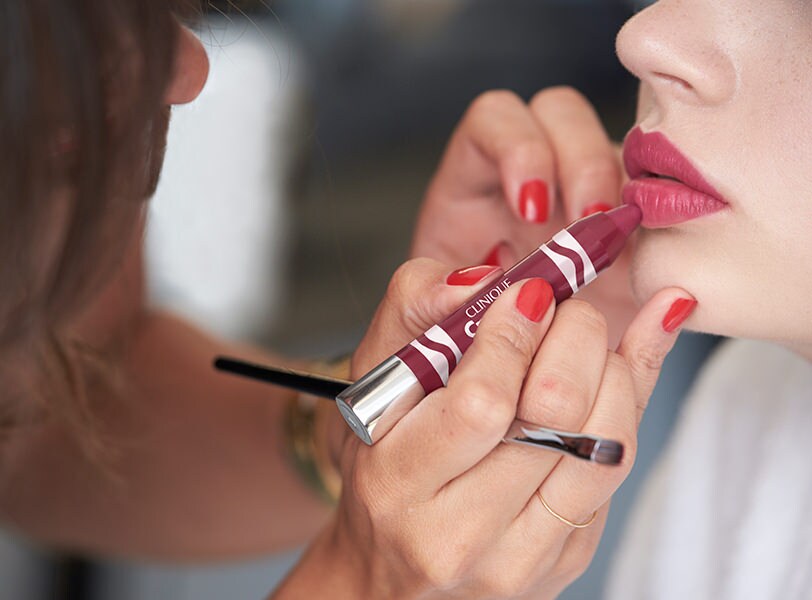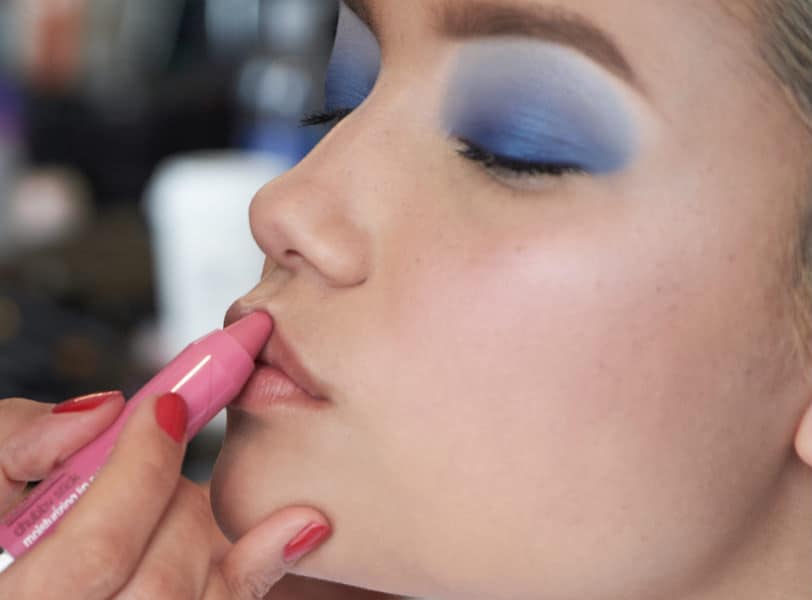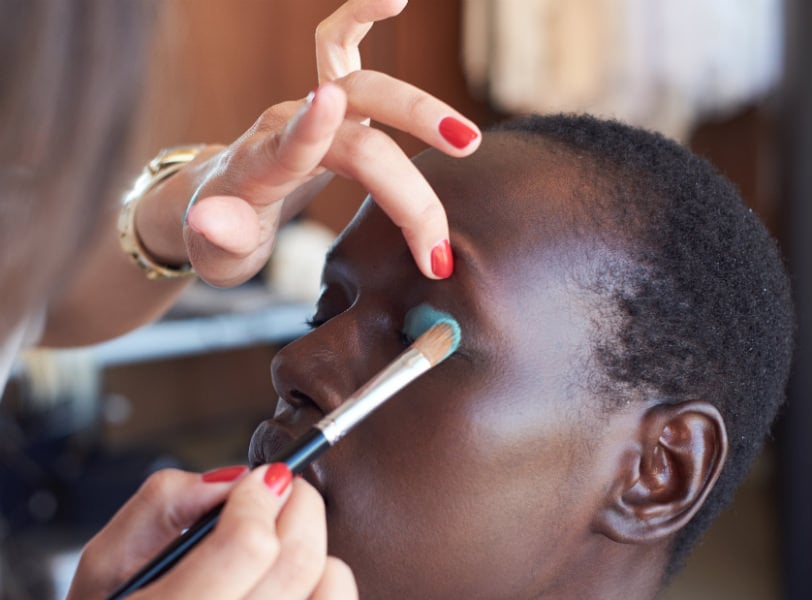 Light up your lids. For saturated color on your eyes, use a cream eye shadow or primer like Touch Base For Eyes as a primer for powder shadow. Not only will this help intensify your eye shadow, it will also help to keep it in place.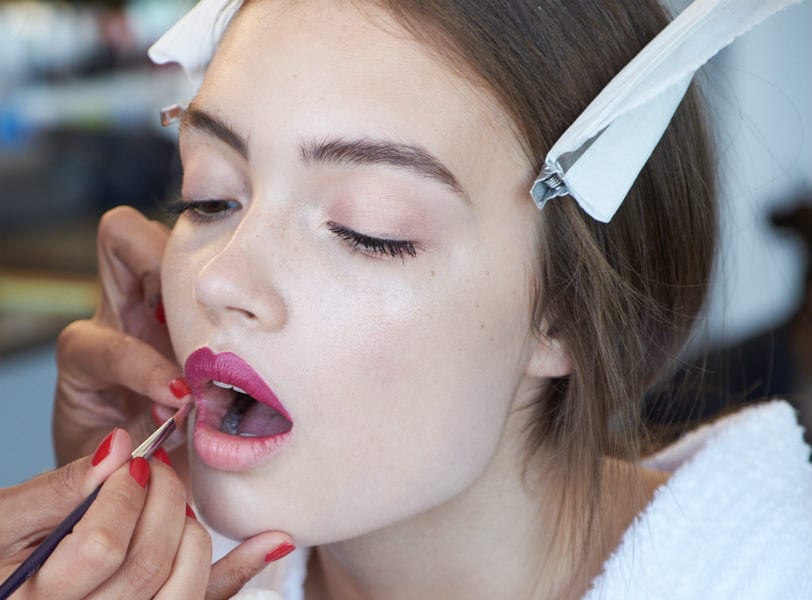 Try a two-tone lip. Play around with different finishes and shades of lipsticks and glosses for a fun, flirty lip look. Go matte on top and shimmer on bottom for a pouty lower lip. Flip it for a fuller top.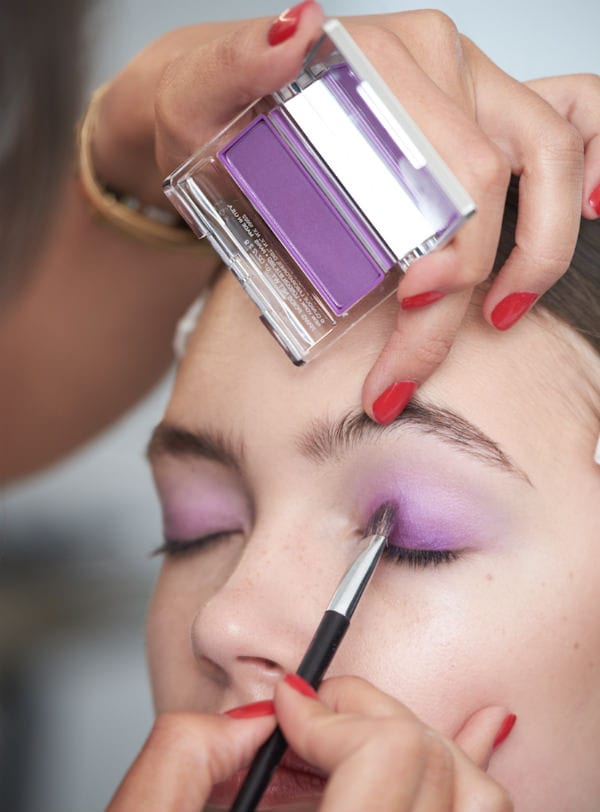 Blend, blend, blend. Do you remember coloring in a picture as a kid, and trying so hard to cover every single speck of paper so no white was showing at all? (Or maybe you were the opposite and wondered how other kids did that?) The same goes for makeup, and to ensure a smooth, even layer of color, it's all about blending. Whether you're working with eye shadow, bronzer, blush or lip crayons, always take a few extra seconds to blend.
Blush is always last. Makeup is about balance. Blush should define your face shape, but not look overpowering. Start by applying just a little bit, then add a bit more if necessary. For plumper cheeks, apply to apples. For a contoured look, sweep blush on the cheekbones only.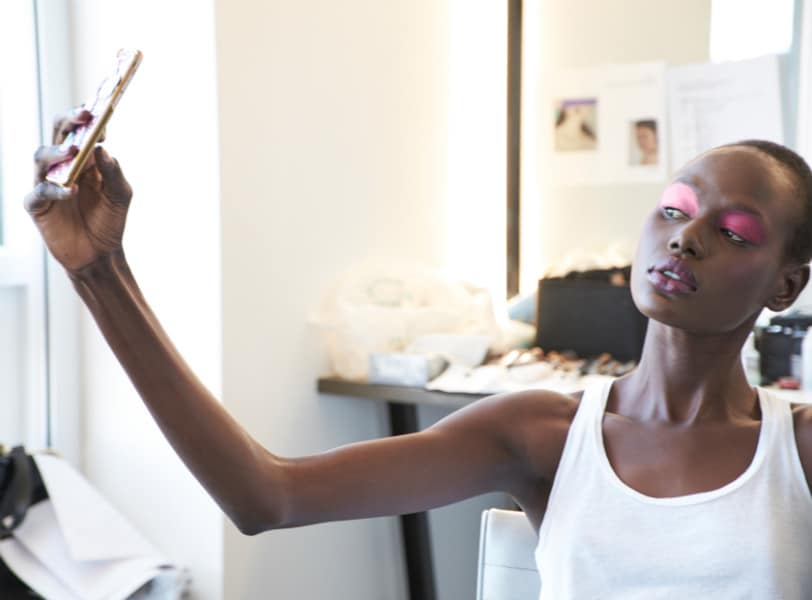 Own it. Our guesstimate is that 75% of rocking a bold look is about exuding confidence. The ultimate test: Would you snap a selfie and post it? If yes, then you're ready to roll. If not, don't worry. It comes off easily! Then continue to experiment until you find selfie-confidence.
Photos: Joe Leonard | Words: Rachel Hayes