The words "simply" and "smoky eye" aren't often used in the same breath. Exception: This easy yet impactful smoldering shadow look. It may seem like you need serious skills to pull it off, but it's actually pretty easy.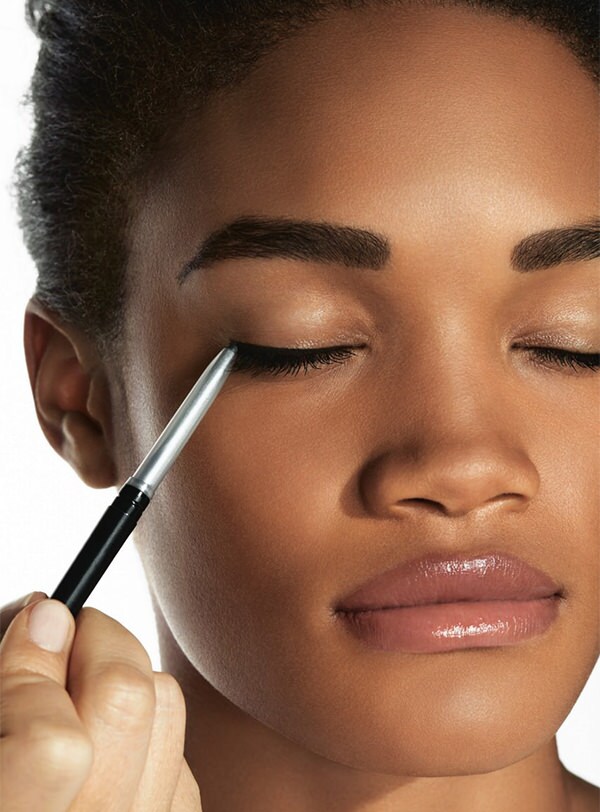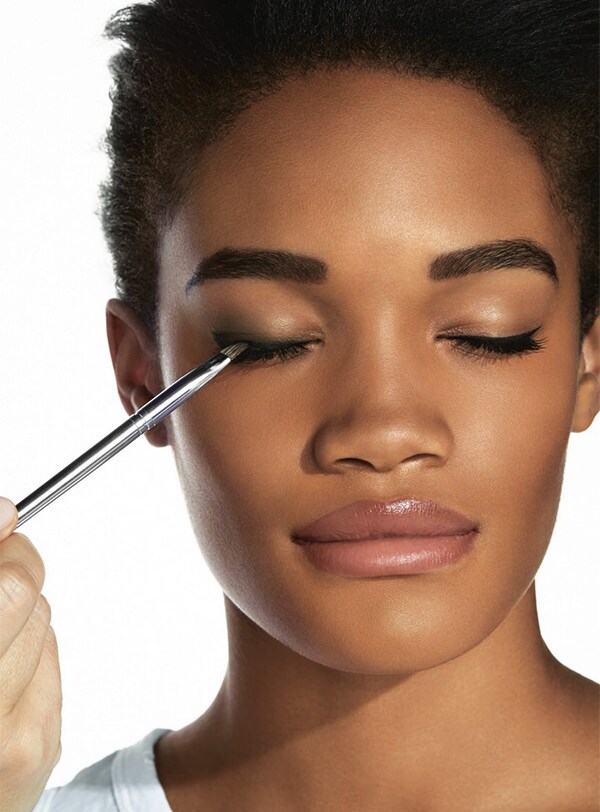 Step 2: Shade & Smoke
Sweep the lightest shade in the All About Shadow Quad in Pink Chocolate from lids to brow bones. Next, apply the medium-dark shade all over the lids and into the creases using the Eye Contour Brush. Finally, use the darkest shade along the lashline to intensify the liner. The more you blend, the more seamless and smoky the look.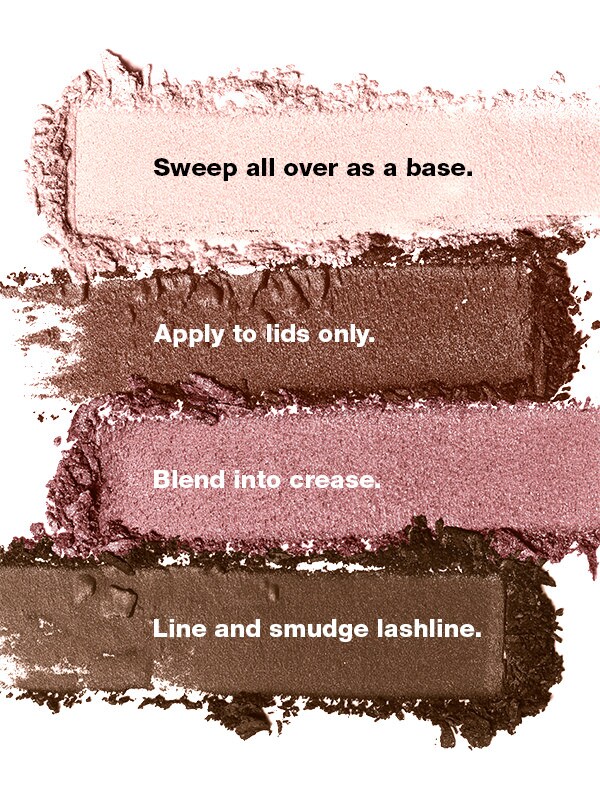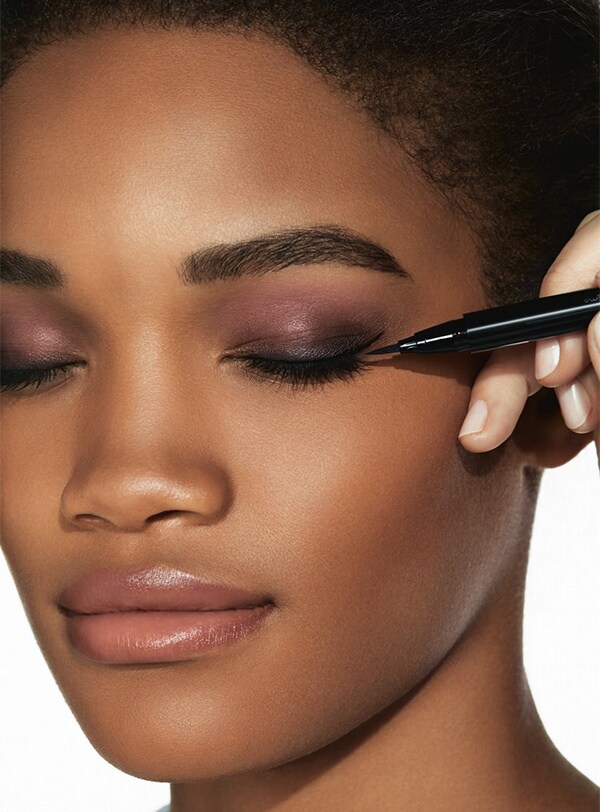 Step 3: Line & Define
Add one more layer of liner for added definition and drama. Lay the side of the marker-like tip of Pretty Easy Liquid Eyelining Pen against the inner corner of your upper lashline, then draw a line across your upper lashes, extending it slightly past your outer corner.