Do you feel confident that you're wearing the most natural-looking shade of foundation? Here's a tip: If you have to apply it all over your face for it to look even, then you're using the wrong shade. The goal isn't to mask your skin entirely; it's to find a shade that you only have to apply where needed and truly looks like you have nothing on.
"Finding the perfect shade is the single most important part of foundation shopping. If it doesn't look invisible, then what's the point? It's a deal breaker," says Clinique Accredited Consultant Catherine Balagot, who works at Bloomingdale's in New York City and has shade-matched countless shoppers. "Many women are frustrated by foundation, but when they find the right shade, they are so relieved and wear it confidence," she says. Here, she shares her expertise on how to find your shade soul mate.
Shop makeup-free. It may seem obvious, but starting with bare skin is an absolute must when it comes to choosing the right foundation shade. Chances are, if you've already been wearing the wrong shade, you're probably going to do it again unless you remove it completely before trying a new one. The point is to match your bare skin, not your current foundation. To avoid being off base, make your foundation hunt a #nomakeup excursion (or carry some makeup remover wipes in your purse).
Don't go by shade names alone. You know that expression "never judge a book by its cover"? That applies to finding a foundation shade, too. "Shade names like beige or amber are not universal to all brands or even amongst the different foundation types within the same brand," says Catherine. "They can be a helpful guide, but we always recommend getting colour matched by a consultant, which is a free service. Also keep in mind that whenever a formula is different, like liquid versus powder, the same shade name can look slightly different based on the interaction of its ingredients."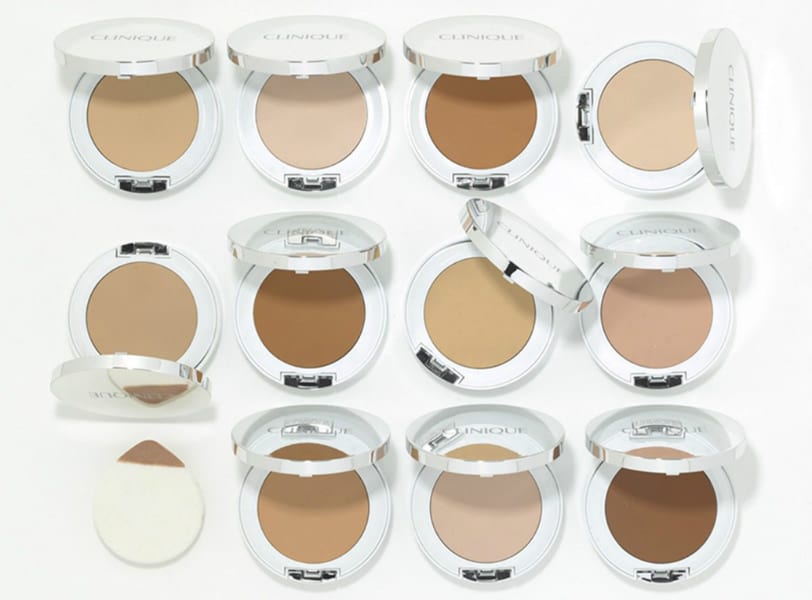 Understand your undertones. The colours underneath your skin's surface make a big difference in how a foundation will appear on top of your skin. To identify what type of undertones you have, examine the inside of your wrist. If your veins are blue, then you have neutral undertones, which means you can wear both cool and warm foundation shades (lucky you!). If your veins look purple-ish, then you have cool undertones, giving your skin a pink tint. If your veins look green, then you have warm undertones, giving your skin a golden tone. The most important takeaway is that you want to pick a foundation shade that has the same undertones as your skin. Clinique uses the following descriptions in all foundation shade names: N for neutral (best for cool and warm undertones), P for pink (best for cool undertones) and G for golden (best for warm undertones).
Swatch 3 shades. While it's tempting to reach for a bottle that looks like the right shade, it's important to always try before you buy. The best technique for finding your best shade is to first choose three that appear to be a good match, then swatch them (apply a short line) next to each other on your jawline, leaving a little skin between each. "One of the most common mistakes is choosing a foundation that only matches your face. It should also blend seamlessly onto your neck too" says Catherine.
Confirm the winner. After determining which swatch looks like the best match, remove the other two and fill in a small section of your jawline with the leading contender. Now take a cotton swab soaked in makeup remover and sweep it down the middle of the patch. "It's like using an eraser to make a line. If you can still see the difference between your naked skin and your foundation, it's not the right colour," says Catherine.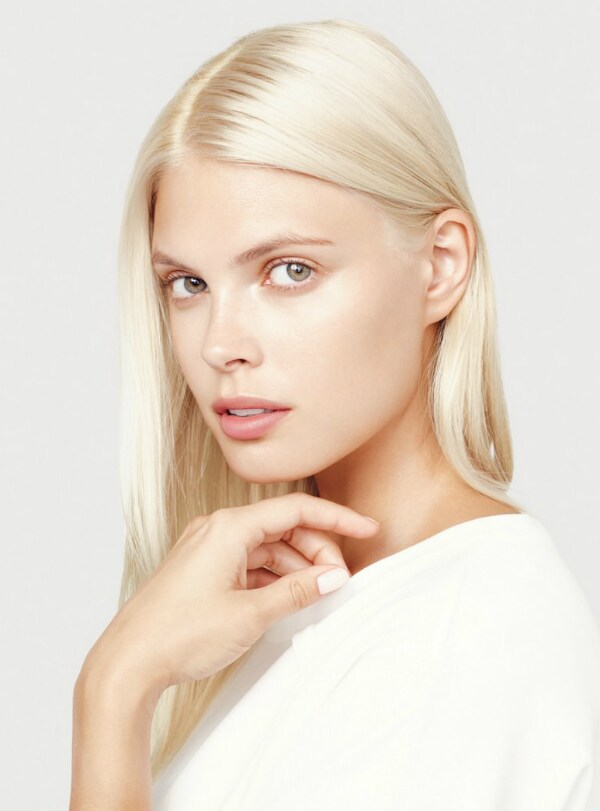 Take it for a test drive. It's not breaking news that you should always check the way your foundation looks in natural light before making a commitment. But when shopping for a new foundation, that's sometimes easier said than done. "At Clinique, we offer free foundation samples that will last 10 days. This way, if a client is hesitant about a shade and wants to try it out, I can send her home with a week's supply. She can wear it to work, out at night and on the weekends, to really see if it's a good fit," says Catherine.
Get shade matched seasonally. Even if you wear sunscreen every day, it's inevitable that your skin tone will be slightly darker in the summer months and paler during the winter. That's why one foundation shade won't work all year round. When you start to notice that your foundation looks a little off, it's time to shift. Once you have established the shades that work for best for you during the summer and winter months, you can even blend the two together to customise the right shade as you transition through fall and spring. Reminder: The average shelf life of a foundation after it's been opened is about 2 years.
Photos: Karen Collins | Words: Katie Livanos