A certain kind of confidence comes with knowing your skin looks great, but the reality is that not every day is a good skin day. That's why having the perfect foundation—the one that not only looks, but also feels, like you're not wearing anything at all—is a must-have in everyone's makeup kit.
Finding the best foundation for your needs can be a tough challenge. Things to consider: Does the shade look natural? Is it right for your skin type? Is it healthy for your skin? Does it cover what you need to cover? Does it have sun protection? Is it easy to apply? Does it sink into your skin seamlessly?
At Clinique, this is what a lot of our staffers talk about every day, not just because they have to (it's their job, after all), but also because they're real women with real skin issues who are pretty much obsessed with finding the perfect foundation. They are on the same quest to find that holy grail of a foundation.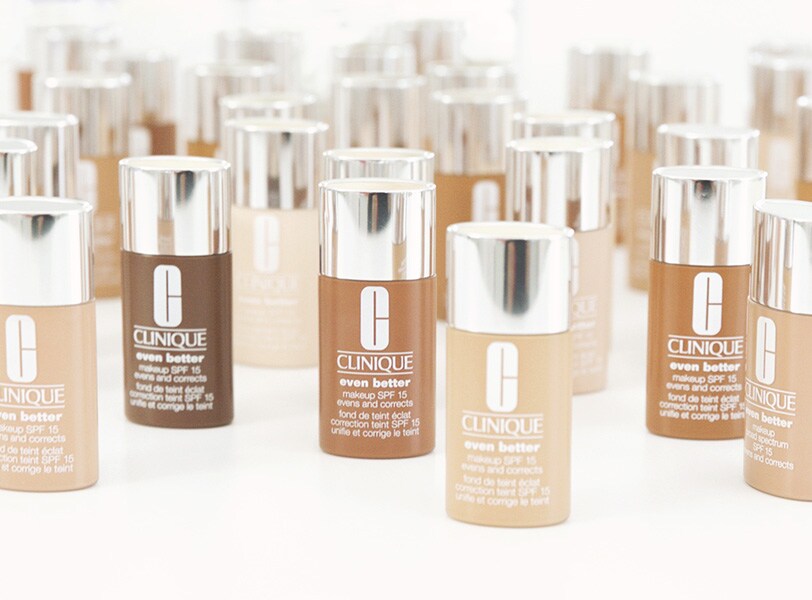 For many of our staffers, Even Better Makeup Broad Spectrum SPF 15 is The One. It delivers great-looking skin on so many levels—it now comes in 56 shades, the formula feels weightless, the coverage is buildable, and your skin feels like it can breathe when you're wearing it. The above-and-beyond benefit that makes Even Better Makeup a first choice: It's formulated with the knowledge of 50 years of skin care science. It's packed with Vitamin C and antioxidants to even skin tone. It won't clog pores or make you break out. Plus it has broad spectrum SPF 15 to protect against sun damage and hyperpigmentation. What it doesn't have: no parabens, no phthalates, no fragrance. And, of course, it has passed all rigorous Allergy Science testing, so it is safe for even the most sensitive skin. Final word: It makes your skin look instantly amazing, and also actively improves the health of your skin every time you wear it.
Sometimes, though, what helps the most is hearing from real woman. We're thankful to these 5 incredible Clinique staffers for sharing their unique skin concerns, and why they love Even Better.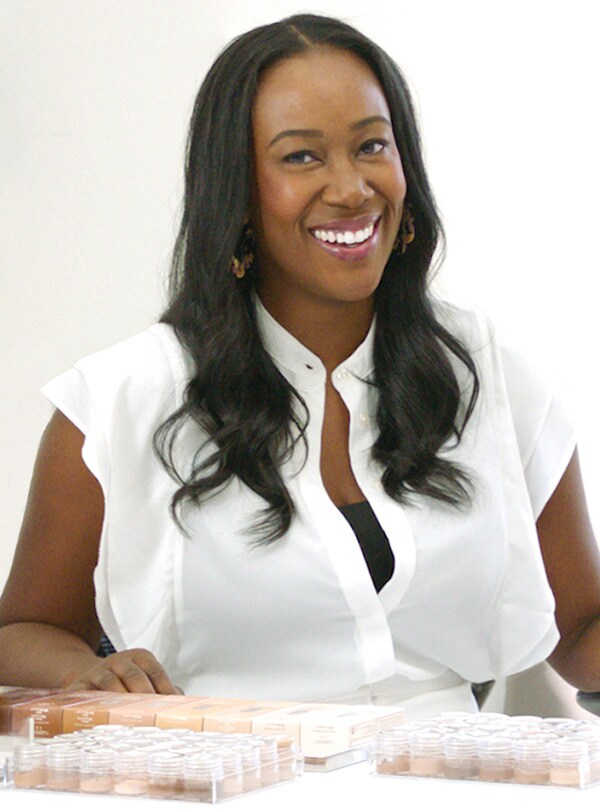 Who: Ajaa, Global Makeup Marketing
Wants: A perfect shade match for herself (and everyone else!).
Wears: Even Better Makeup Broad Spectrum SPF 15 in shade WN 118 Amber
Why she loves it: Ajaa gets to play with foundation every day, working on developing the best formulas that combine skin care benefits with the most natural finish. That means foundation that improves your skin and comes in a broad shade range. "For me, foundation-matching is a deal breaker. I won't wear anything that doesn't look natural, and I think like that for all skin tones when we are developing new shades. I'm super excited that women across a wide range of skin tones are able to come to Clinique and find their match," she says. Also, just FYI, Ajaa is one of those people with practically flawless skin. She wears foundation only where and when she needs it, and loves that Even Better Makeup is moderate coverage in a buildable formula.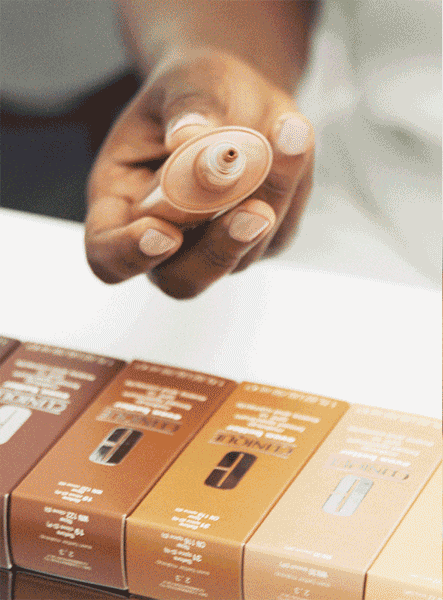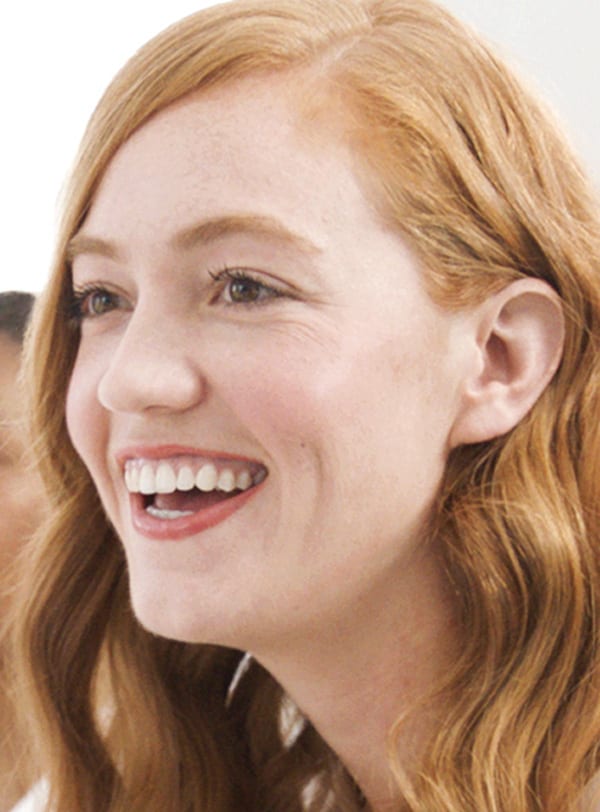 Who: Nicky, Social Media
Wants: A sheer, natural foundation that doesn't mask her freckles.
Wears: Even Better Makeup Broad Spectrum SPF 15 in shade CN 02 Breeze
Why she loves it: Nicky is someone who has fun with makeup. But she's not trying to hide anything. "I look for foundation that allows my natural skin to shine through—so that includes all of my freckles," she says. She also doesn't want to worry about her skin. "I'm pretty fair, and I'm outside all the time, so having SPF in my foundation is absolutely crucial. I want my skin to look clear, smooth, and like me. Every single day." Fun fact: Nicky always relies on the Clinique Consultants at makeup counters to match her foundation, because her freckles can make it tricky. "They always get it right."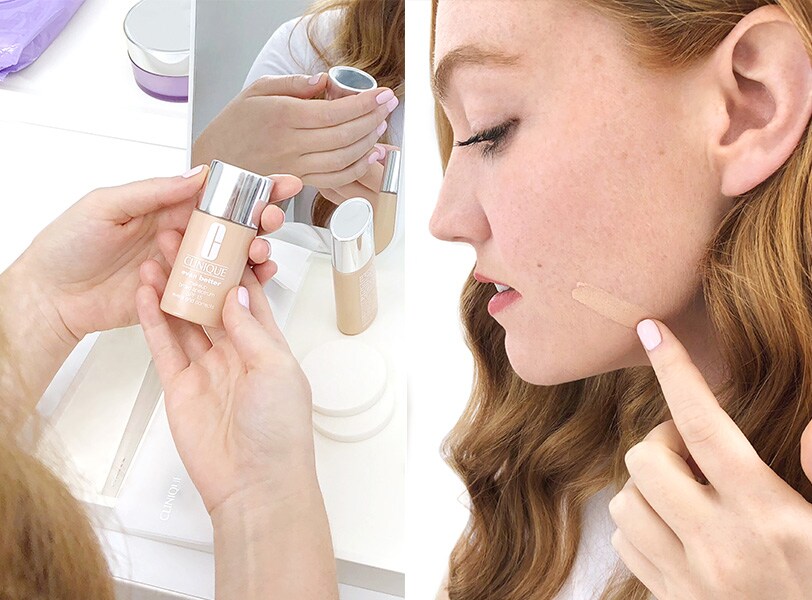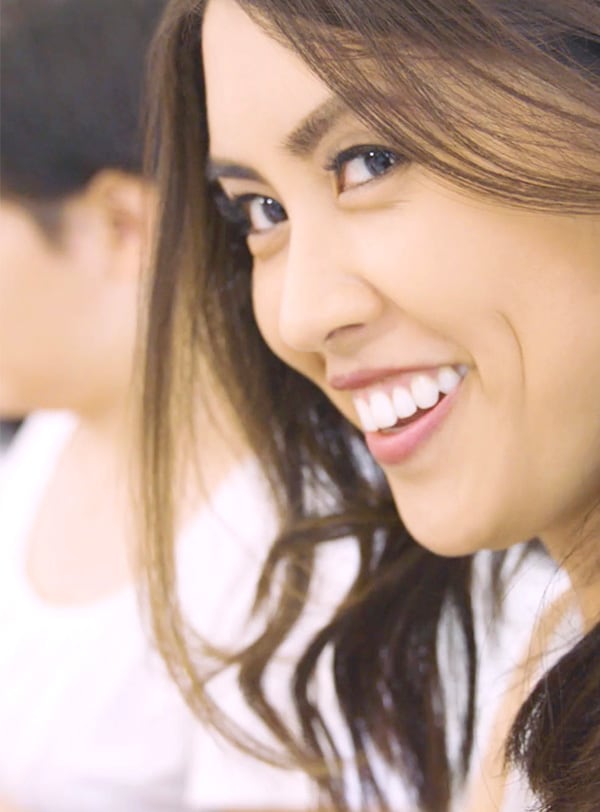 Who: Jess, Global Makeup Marketing
Wants: A natural-looking foundation that's comfortable to wear every day.
Wears: Even Better Makeup Broad Spectrum SPF 15 in shade WN 46 Golden Neutral
Why she loves it: Jess doesn't mess around when it comes to foundation. "I started wearing it when I was 13," she says; and now, she pretty much considers foundation the last step in her daily skin care routine. "I was really surprised when I found out Even Better Makeup was actually a better shade match than other foundations I was wearing." When people are surprised to hear that she wears it every day, Jess jokes that they'll never see her without foundation at work, which is why she loves that Even Better helps maintain healthy, radiant skin.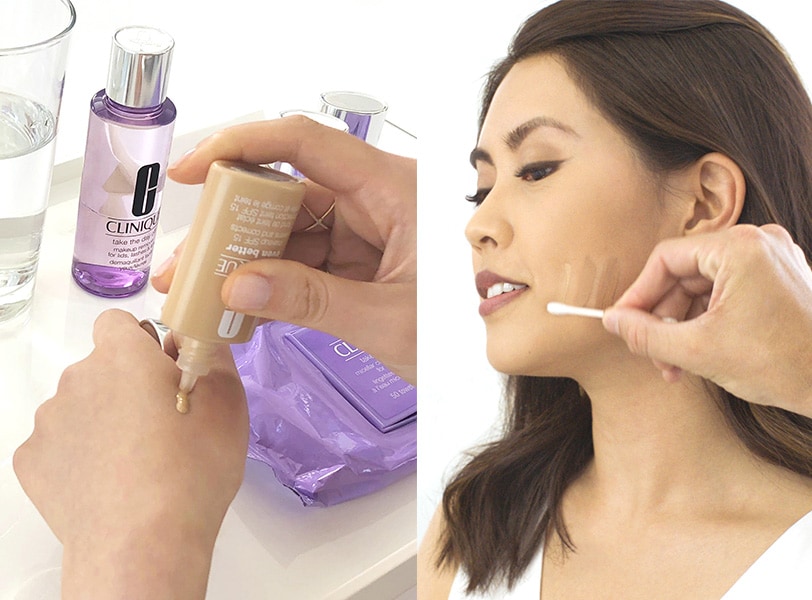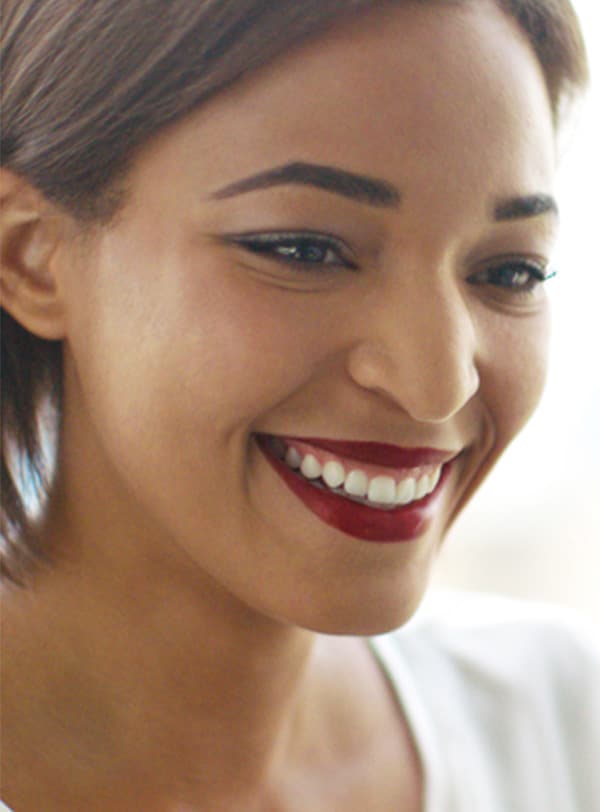 Who: Courtney, Product Development
Wants: To cover (and treat) hyperpigmentation and an uneven skin tone.
Wears: Even Better Makeup Broad Spectrum SPF 15 in shade WN 54 Honey Wheat
Why she loves it: Like a lot of women, Courtney gets a little emotional when she talks about her skin issues and finding the right makeup. "I started using foundation when I was about 19, which is about the same time I also started getting hyperpigmentation," she says. "It was great finding out that Even Better has Vitamin C, because I can cover up my dark spots and treat them at the same time." Courtney was also happy to see firsthand, working in product development, that 'non-comedogenic' really does mean that products won't clog pores. "I might still break out and get discoloration," she says, "but it won't be because of my foundation."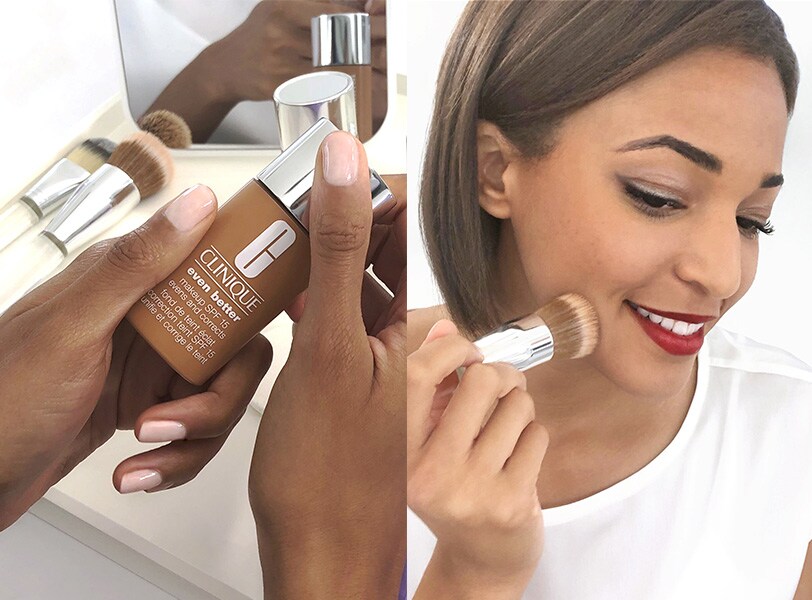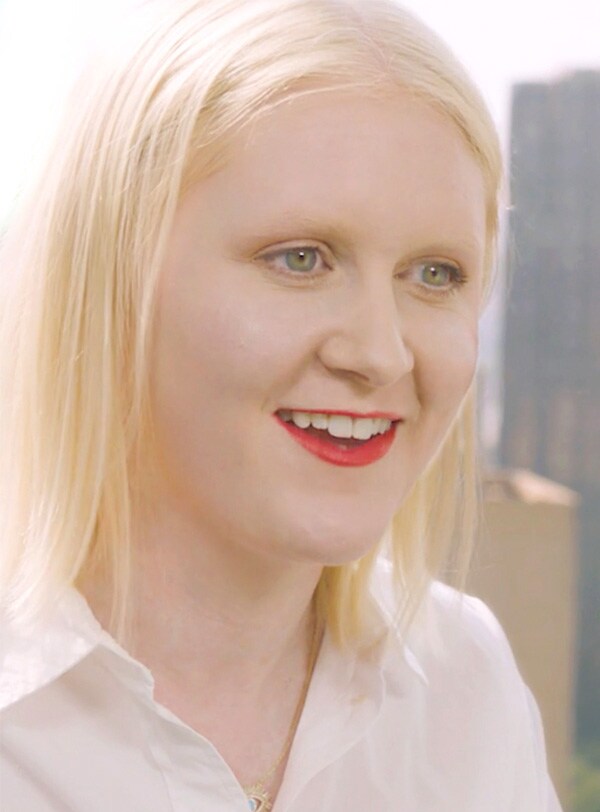 Who: Neysa, Digital Marketing
Wants: To cover redness-prone, sensitive skin without irritation.
Wears: Even Better Makeup Broad Spectrum SPF 15 in shade CN 0.75 Custard
Why she loves it: "I've always had extremely fair skin, with acne and redness as long as I can remember. And it's very sensitive too," says Neysa. As a result, Neysa was scared to try liquid foundation, thinking it would make her skin concerns worse. Now, she wears Even Better Makeup all over, every day. "I know all about Clinique's Allergy Science now, and how rigorous they test everything. That's what tempted me to try it in the first place, and then I just loved the formula—it's easily buildable yet breathable, covers everything, and doesn't clog my pores."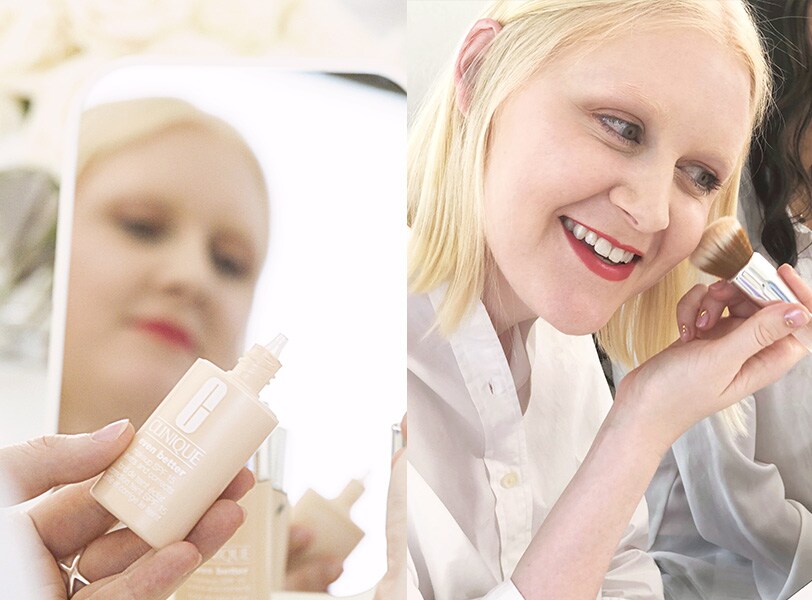 Want to try Even Better Makeup? Stop by any Clinique Counter to get shade matched and receive a 10 day complimentary sample so you can road test it in real life. Or, take this quiz to find your perfect match online.

Photos: Saria Atiye | Words: Alix Light Perez