"One of the questions I'm most asked in my practice is, 'What is the best moisturiser?'" says Clinique Derm Pro Dr. Michelle Henry, a board-certified dermatologist based in New York City. "It's also the hardest question to answer because everyone needs something different. What works for one person with dry, dull skin won't be the best thing for someone who has oily skin and large pores," she explains.

How do you find your best facial moisturiser? Look for one that has the right level of hydration for your skin type, as well as key ingredients to treat your main skin concerns. "Clinique iD is revolutionary in that you can customize your moisturiser to give your skin exactly what it needs," says Dr. Henry. "It helps take the guesswork out of searching for the best facial moisturiser because you can create it yourself."
Customising your Clinique iD is a simple three-step process.

Step 1: Pick the best hydration base for your skin type.
Don't know your skin type? Use this trick: "Skip applying moisturiser in the morning, then see how your skin feels by mid-day. Does it feel dry, oily, or somewhere in between? That's your skin type," explains Dr. Henry.  
Step 2: Pick the best active cartridge concentrate for your main skin concern.
Next, assess your main skin concern. Ask yourself, what comes between you and happy skin? Then choose from these active cartridge concentrate options:
Fatigue: re-energises skin and revives glow with stimulating ingredients like taurine and caffeine.
Irritation: provides instant soothing relief to upset, delicate skin and over time, visibly reduces redness with probiotics.
Pores & Uneven Texture: reduces the look of pores and re-texturises rough skin with alpha hydroxy acids to help reveal a smoother, brighter complexion.
Uneven Skin Tone: brightens skin with ingredients like Japanese Angelica Root Extract and vitamin C.
Lines & Wrinkles: re-plumps skin and smooths fine dry lines with peptides, like whey protein.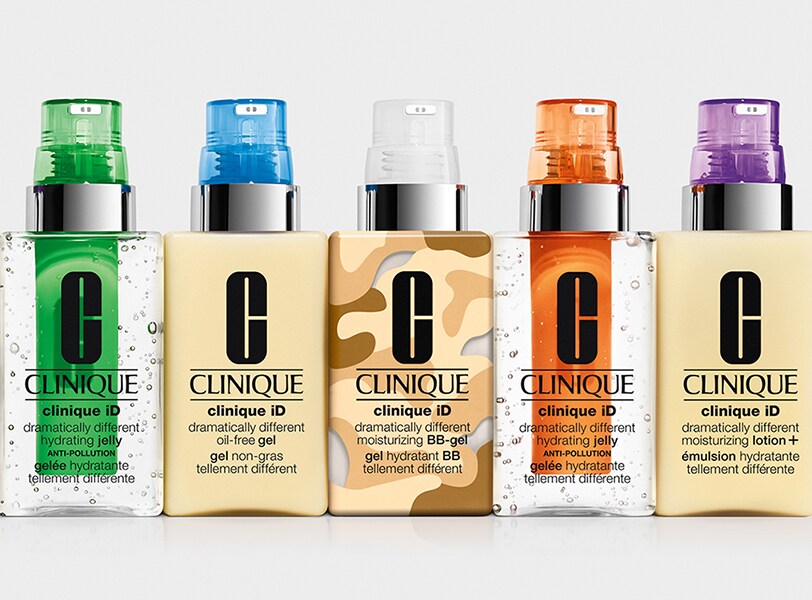 Step 3: Combine them!
Slip the active cartridge concentrate into the hydration base, twist it shut and you've created the best facial moisturiser for your skin goals. The packaging is specially designed to give you the precise dose of hydration and treatment in every pump: 90% hydration base, 10% active cartridge concentrate.
Words: Natalie Haimo