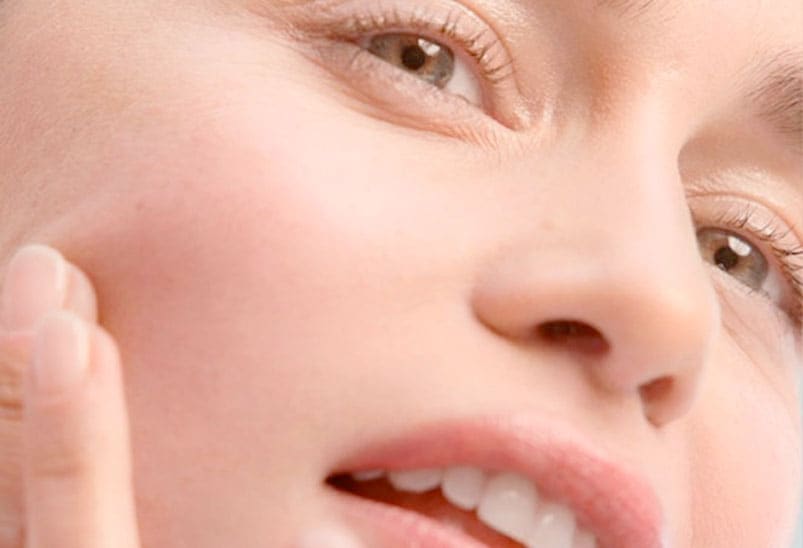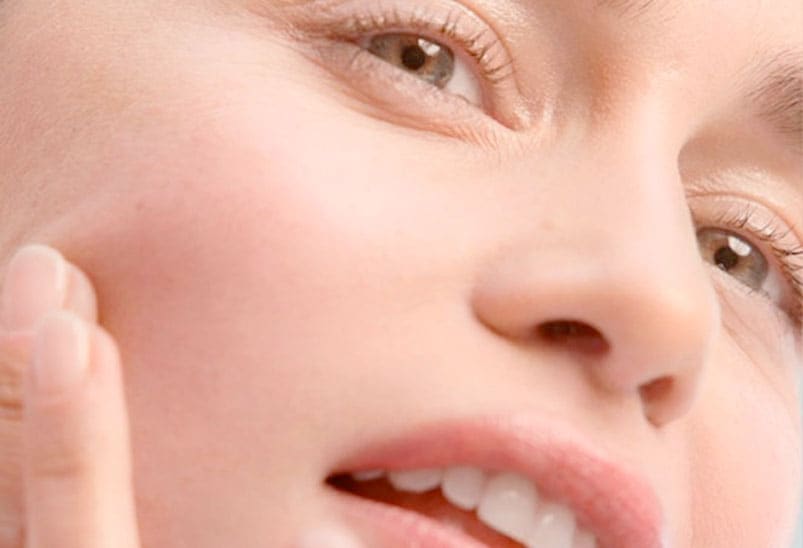 How to Cleanse Your Face Based On Your Skin Type
Regardless of how many steps your skincare routine has, if there's one product you should never skip, it's your cleanser. Every day, your skin is subjected to a variety of environmental aggressors that can cause dirt and pollution to accumulate: a big no-no if you want your skin to glow and radiate health.

Besides being a great way to pamper yourself, washing your face on a daily basis will help remove this residue and keep your skin damage-free, but what's the best way to do it? We've got all the answers – read on and discover how to choose the best cleanser for your skin type, as well as our top tips on how to cleanse skin properly:


Face cleansing as a part of Clinique's 3-Step Skin System
No matter what your skin type is, finding the best cleanser for you is crucial for any skin cleansing routine.

The best cleanser for oily skin controls excess sebum production without drying out your skin too much, while the best cleanser for dry skin is developed with moisturising ingredients that prevent it from stripping your skin off its natural oils. Got combination skin? Look for a cleanser that's somewhere in between.

Thanks to our signature 3-step skin system, finding the right cleanser for you couldn't be easier, as our All About Clean™ Liquid Facial Soap is available in three formulas for different skin types. Use the best one for you twice a day and follow up with steps 2 and 3: exfoliating and moisturising.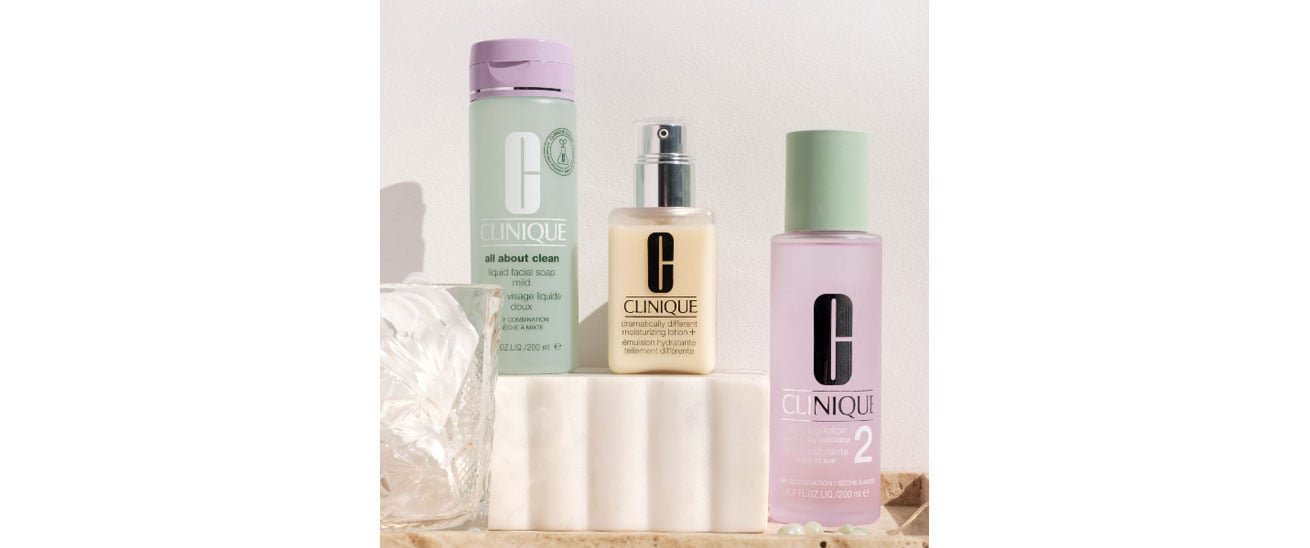 Tips for cleansing oily skin
Try double cleansing

Do you find that one face cleanser isn't quite enough to combat your skin's oil overproduction? If so, double cleansing might be worth a try. All you need to do is use two separate cleansers one after the other, to eliminate even the most stubborn residue or sebum.

We love using our Take The Day Off Cleansing Balm for double cleansing oily skin, as it is gentle enough not to damage your skin, yet incredibly effective at removing the stress of pollution so your skin can look healthier and younger in the long run. Follow up with the All About Clean™ Liquid Facial Soap Type 4 for the best results!

Be careful not to over-wash

Wondering how often you should wash your face? Doing so multiple times a day is a tempting short-term solution for those trying to get rid of excess shine, but it can actually be counterproductive. If you strip your skin of too much moisture, it will try to overcompensate, producing even more oil.

To keep sebum production under control without causing any damage, wash your face only twice a day, but be sure to choose the best cleanser for oily skin and use the double cleansing method.

Finish off with an oil-free moisturiser

Skipping the moisturiser is a common skincare mistake among those with oilier skin types but the thing is, hydration is different from oil! Similarly to over-washing, not moisturising can have the opposite effect of what you're trying to achieve.

When you feed your skin with the appropriate amount of daily moisture after cleansing, you're actually slowing down oil production and preventing breakouts, by stopping dead skin cells from clogging your pores. Just be sure to choose an oil-free formula like our Moisture Surge™ 100H Auto-Replenishing Hydrator.
Tips for cleansing dry skin
Wash your face with lukewarm water

When using your face wash, it's important to use lukewarm water rather than hot water, as the latter will dry out your skin even more. For that same reason, be sure to lower the temperature of your showers or keep them to 10 minutes max.

Another great tip when we're talking about cleansing dry skin is to steam it, either using a pot of boiling water or running the shower with hot water and closing the door to create a steam room in your bathroom. This will help open up your pores while washing and moisturising your skin, without stripping it of its natural oils.

Don't skip the exfoliator – just keep it gentle

Yes, we are recommending exfoliation for dry skin! While it's key not to overdo it (once a week should be enough) and to select a scrub that is kind to your skin, exfoliating after cleansing will clear your face of any flakes that could otherwise stop your moisturiser from combating the dryness.

Our Clarifying Lotion 1.0 is specifically designed for dried skin types and when followed by the Dramatically Different Moisturizing Lotion+ and its 8 hours of silky hydration, it effectively keeps your skin feeling smoother and softer than ever.

Pat your face dry

It may feel natural to rub your skin dry after your face cleansing routine, but doing so can be too harsh, remove some of the moisture you just applied and even lead to irritation, which is what you're trying to avoid when you struggle with dryness. Instead, gently pat your skin dry with a clean washcloth or cotton towel.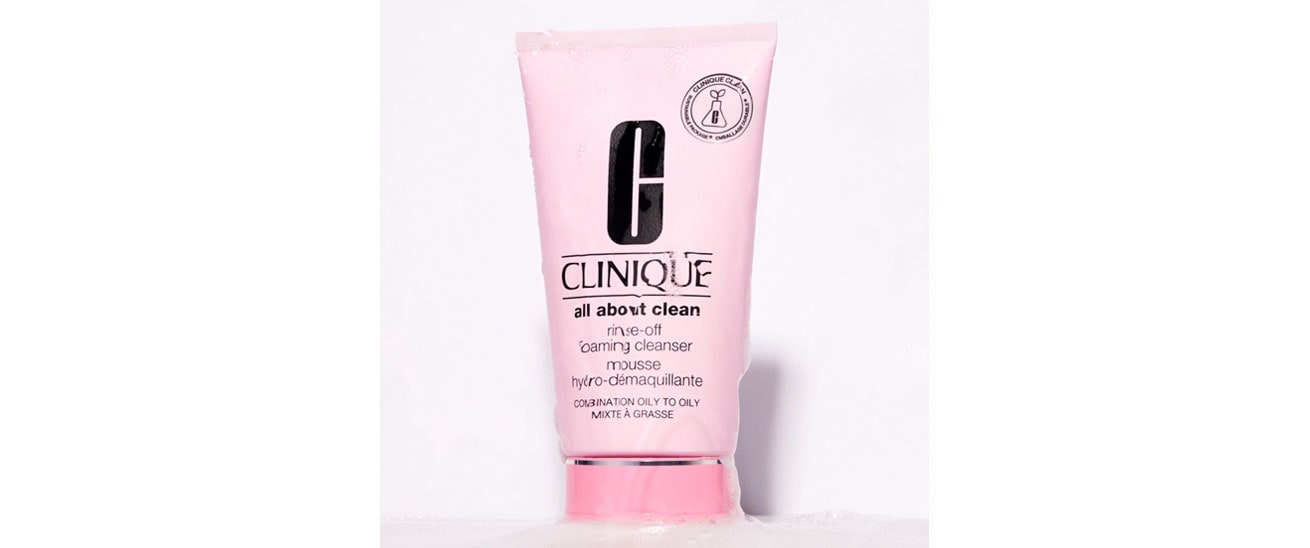 Tips for cleansing combination skin
Find the facial cleanser that works best for you

Our Mild and Oily formulas of the All About Clean™ Liquid Facial Soap are developed for combination skin, but we know that finding products that consistently work for this skin type can be particularly tricky because your skin tends to feel different every day.

If you find that the facial soap isn't the right choice for you, we recommend trying a cleansing cream or gel, as these are typically gentler and therefore suitable for both dry and oily skin types. Our All About Clean™ Rinse-Off Foaming Cleanser is a fantastic cleanser for combination skin for everyday use, thanks to its nourishing, non-stripping formula that leaves the oily parts of your skin feeling fresh without further drying out your cheeks, providing your dermis with the balance it needs.

Consider using different products for different areas of your face

After experimenting with different types of cleansers, you may realise that an oil-free face wash works well for your oily T-zone while a cleansing oil is more effective for the dry skin around your cheeks and jaw. The good news is that you don't have to choose between the two.

Incorporating a different type of double cleansing into your regimen, where you use separate products on specific areas of your face, can be an excellent way for those with combination skin to achieve the best results out of their face washing routine.

Follow up with a retinol treatment

Retinol is equally beneficial for oily and dry skin – on one hand, it feeds the dry patches with healthy hydration and, on the other hand, it helps keep clogged pores at bay – which makes it a must-have in any combination skincare routine.

To keep your skin healthy and smooth, follow your cleanser with a serum like our Smart Clinical Repair™ Wrinkle Correcting Serum to repair, resurface and replump your complexion to its youthful radiance and glow.

Different skin types call for different cleansing products and regimens. Whether you're hoping to hydrate your skin, control oil product or a mix of both, follow our tips on how to wash your face and keep all your skincare concerns in check. Explore our full range of facial cleansers and find the one for you.