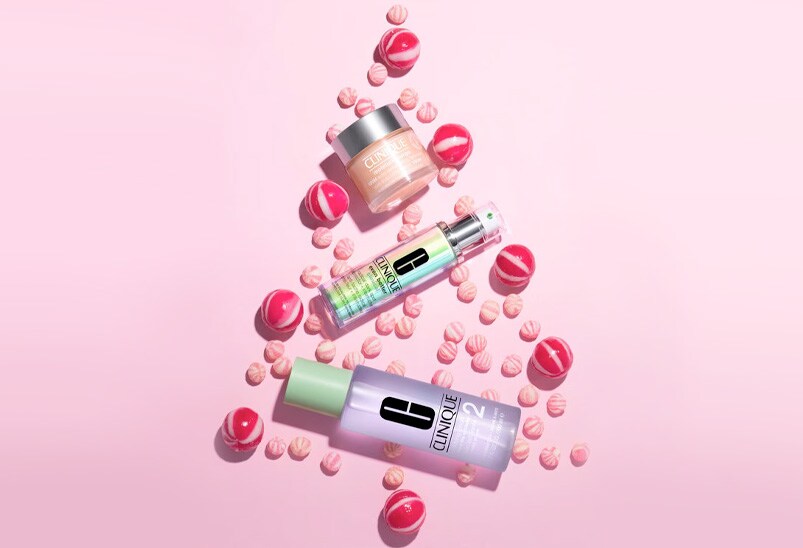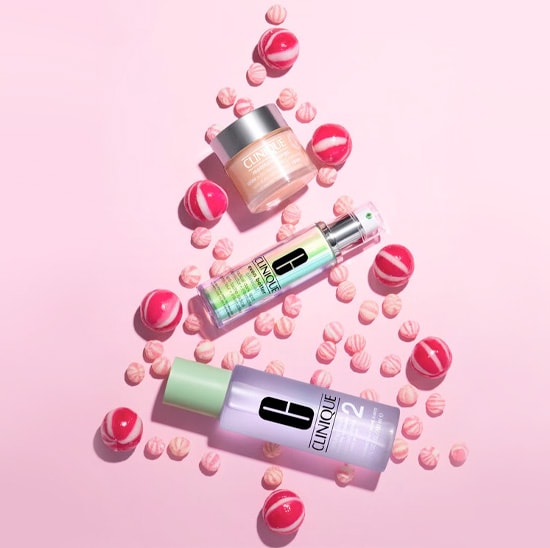 Our Derm-Approved Skincare Gift Guide for Christmas
It's December and that means one thing: 'tis the season to start crossing names off your Christmas list. And why not spoil your friends and family with the gift of healthy, youthful-looking skin?
Danni Wade, our Retail Education Manager for Clinique and Lab Series, has rounded up her best gift recommendations in our skincare gift guide, so you can find the absolute best Christmas presents for everyone in your life:
For the skincare enthusiast: Smart & Smooth
Bundled with a potent trio of Clinique Smart™ de-agers and valued at $160, our Smart & Smooth gift set is the ultimate Christmas present for a skincare lover.
This skincare gift pack features a full-size Clinique Smart™ SPF 15 Custom-Repair Moisturizer to help the skin retain moisture and improve its elasticity, as well as a travel-size Custom-Repair Eye Treatment to combat all visible signs of ageing around the delicate eye area.
For the nighttime, our Smart Night Custom-Repair Moisturizer will provide "the most advanced anti-aging impact, moisturising and protecting the skin with UVA/UVB to visibly repair signs of ageing, uneven skin tone, dullness and loss of elasticity, while also boosting skins natural resources of hyaluronic acid during the day time," Danni explains.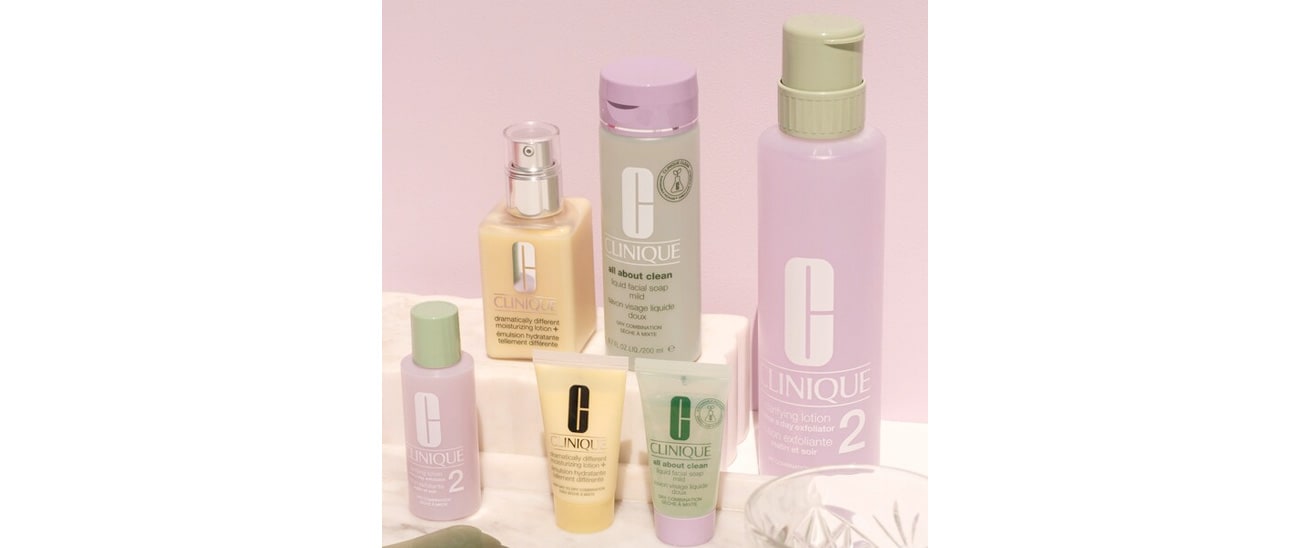 For the skincare newbie: Great Skin Everywhere
Do you have a friend who wants to get into skincare but has no idea where to begin? Well, our Great Skin Everywhere gift set is a fantastic starting point. "This set includes Clinique's three steps for glowing skin, recommended by our guiding dermatologist to create great skin," Danni says.
Available for oilier skin and drier skin, this is our most-wanted skincare gift pack and for good reason: it comes complete with full and travel-size versions of three skincare essentials at an irresistible value.
The All About Clean™ Liquid Facial Soap will cleanse any makeup, oil and debris, while the Clarifying Lotion helps clear dulling flakes for a clean, fresh complexion. To finish off, one layer of our Dramatically Different moisturiser is enough to deeply hydrate and revitalise the skin. Easy-peasy, this is the best skincare gift pack for the skincare beginner in your life!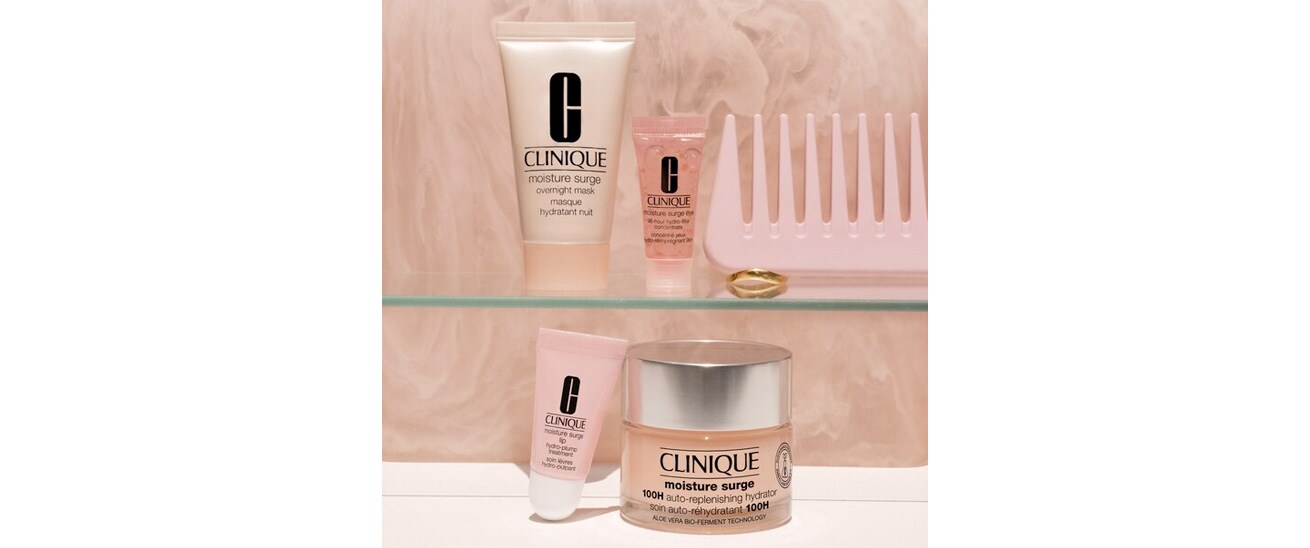 For the beauty sleeper: More Than Moisture
"There are so many reasons to love and so many ways to use Clinique's Moisture Surge," Danny mentions, "and this gift set is a great way to try the rest of the Moisture Surge family."
Even if this beauty sleeper is socialising more and sleeping less (which, let's face it, is usually what always happens during the holidays), with our More Than Moisture skincare gift set, no one needs to know.
The lush, nourishing skincare delights in this Christmas gift pack will eliminate any signs of fatigue and keep their skin looking fresh from AM to PM.
Our Moisture Surge™ 100H Auto-Replenishing Hydrator works nonstop for 100 hours to lock in moisture, while the 96-Hour Hydro-Filler Concentrate instantly re-floods and tightens the look of skin. While your loved one catches some zZz's, the Moisture Surge™ Overnight Mask nourishes, so they wake up with dewy, moisturised skin every morning.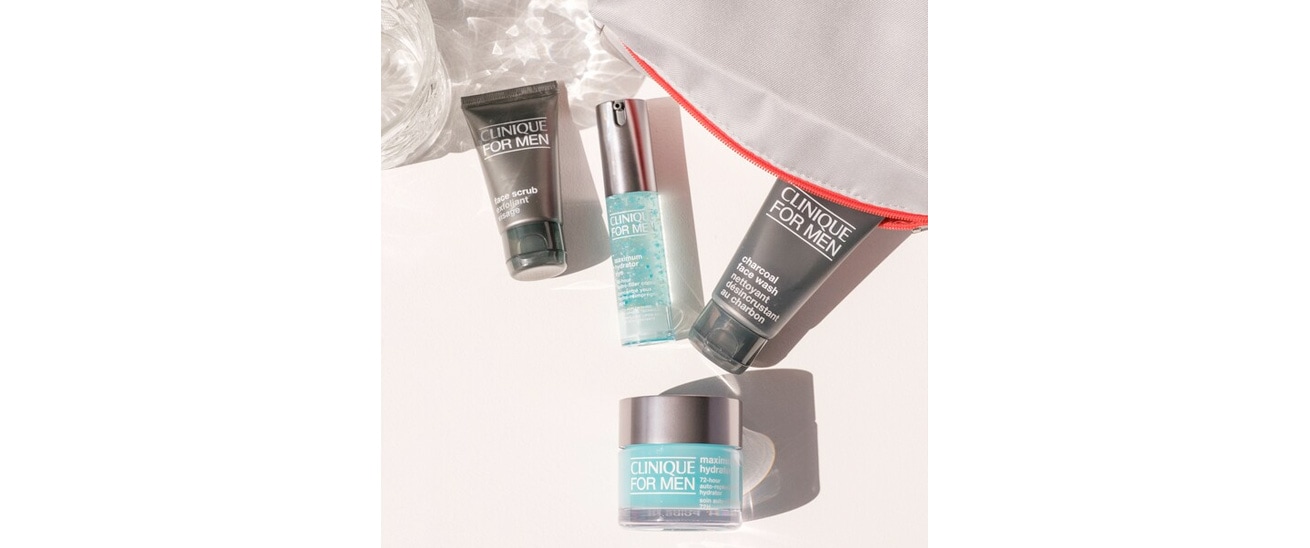 For him: Great Skin For Him
Described by Danni as "the gift of great skin for the man that has everything", this grooming gift set comes complete with items we know he'll love (and use every day).
The Clinique For Men™ Face Scrub will "prep the skin prior to shaving, while deeply cleansing the skin of built-up oil, debris and dead skin cells", the Charcoal Face Wash is ideal "for a deep clean, and the Maximum Hydrator 72-Hour offers oil-free hydration leaving the skin fresh, comfortable and never shiny."
Plus, this skincare gift set for men comes with a handy Dopp Kit so he can carry his new skincare goodies wherever he goes!
For your Secret Santa: Beauty Bauble
Searching for a sweet, little (and affordable) Secret Santa gift? We've got your back. One of our beauty gifts under $50, the Beauty Bauble Set features two essentials for any makeup kit.
Wrapped in a beautiful sparkling ornament box, this Christmas gift set combines skincare and makeup, with pocket-size versions of our High Impact™ Mascara and Take The Day Off™ Makeup Remover For Lids, Lashes & Lips.
This makeup pack is also "the perfect gift to have hanging on the tree for the unexpected guest, or the 'whoops did I forget someone' type of gift for the not-so-little niece you haven't seen in a while", Danni suggests. And hey, if it ends up not going to anyone, we're sure it will be a great addition to your own beauty kit. After all, who doesn't love a good 'from me to myself' Christmas present?
Feeling more inspired after reading our skincare gift guide? Our holiday collection features Christmas gifts for everyone on your list, from mum and dad to your BFFs, partner and coworkers. Explore our range of makeup, fragrance and skincare gifts and brighten up everyone's Christmas this year!