There's a reason why foundation is called foundation—it's the perfecting, balancing base that we build our look on nearly every day. But, when used like a pro, it can also be used for a handful of makeup hacks you might not know about (and won't be able to live without from this moment on). Our favorite multi-tasker: Beyond Perfecting Foundation + Concealer. It's long-wearing, full coverage and moisturizing, so it never looks cakey. Discover all the sneaky ways you can also use it to perfect your look on the sly and on the fly.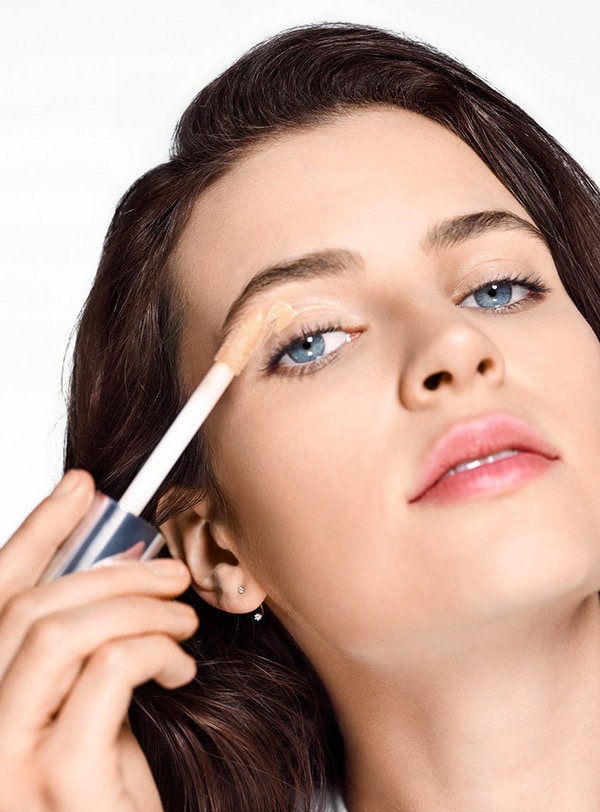 Hack #1: Prime lids for shadow.
Eye shadow primers help conceal redness or darkness around your eyes, so that your shadow really pops. Primers also help smooth the surface of your lids for easier eye shadow application. Get the same goals, while also streamlining your routine, by using Beyond Perfecting Foundation + Concealer to prep for shadow. It's ophthalmologist tested, safe for anyone who wears contacts, and has an angled doe foot that makes precise application pretty easy.
Hack #2: Perfect winged liner.
No matter how steady your hand, eyeliner flubs are bound to happen. No fear. Easily clean up any wayward smudges by dipping a concealer brush in foundation, then sweeping it along your liner to sharpen the definition of your cat-eye.
Hack #3: Fix smudged lipstick.
If your lipstick ever goes awry, use foundation to clean up any running or bleeding colour. Beyond Perfecting Foundation + Concealer is full coverage so it can camouflage even the boldest of shades.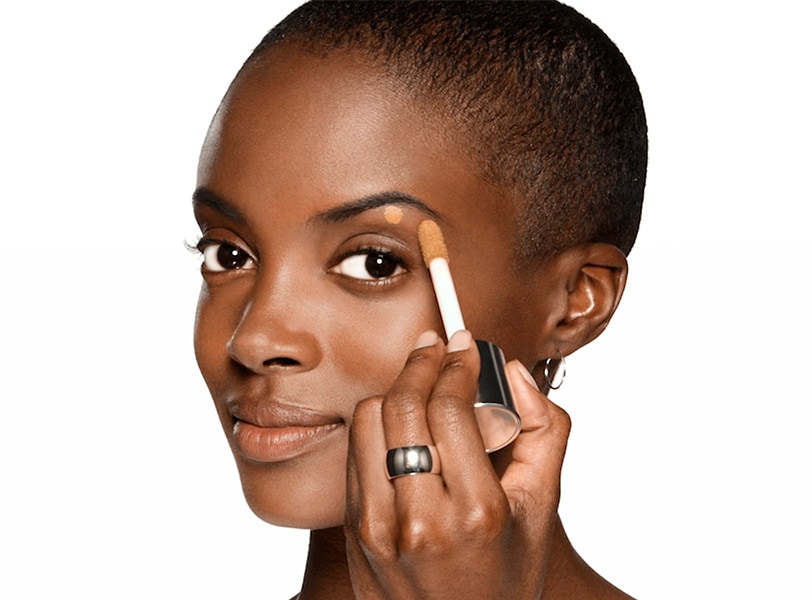 Hack #4: Enhance your brow arch.
Use foundation a few shades lighter than your skin tone to enhance and define the shape of your brows and brighten the eye area. Dot it above and beneath your arches, then lightly blend with fingertips. Tip: You can also use a lighter shade to highlight other areas of your face.

Hack #5: Make lip colour last longer.
Before applying lipstick, use your fingertip to pat foundation over your lips. It will neutralise their colour and allows your lipstick shade to truly pop. Beyond Perfecting Foundation + Concealer's 24-hour wear gives color something to cling to.
Video & Photos: Brayden Olsen | Words: Mari Tzikas Suarez