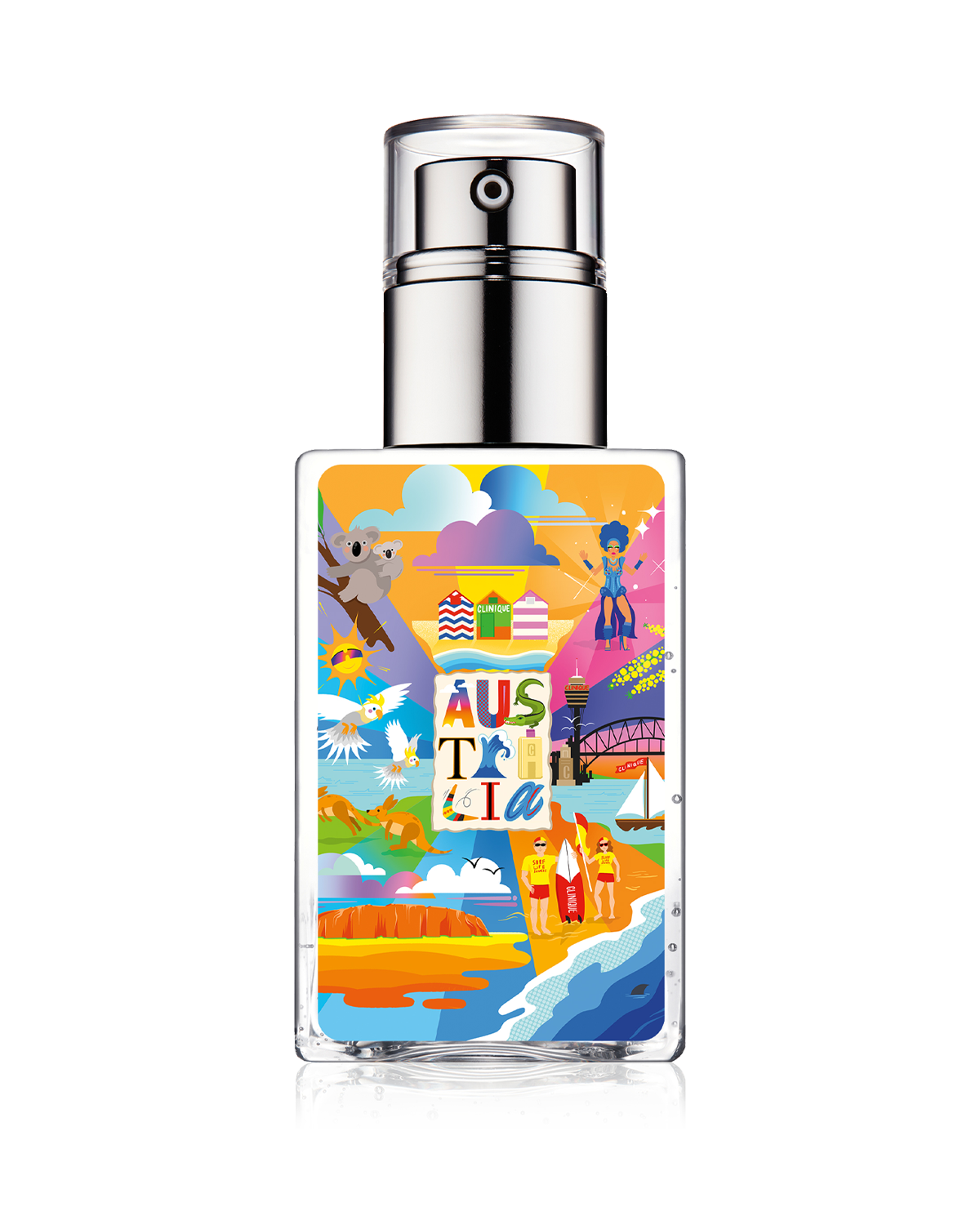 Limited Edition Decorated Dramatically Different Hydrating Jelly
What It Is
Step 3 in our customised 3-Step Skin Care System.
An unbelievably lightweight, water-jelly that delivers 24-hour hydration repair plus pollution protection. Now in a limited edition Australian themed packaging by Artist Jason Naylor.

What It Does
24-hour hydrator with Clean Shield Technology™ locks in the good—like moisture—and filters out the bad.
Strengthens skin's moisture barrier and improves resiliency.
Unique water-jelly texture feels fresh, penetrates quickly.
Oil-free formula is non-sticky, leaves no residue.
Skin is smooth, strong and healthy with a pure, clean glow.
Proven Results
Makes skin 87% less vulnerable to pollution.*
*In vitro testing on skin models.

Key Ingredients/Technology
Clean Shield Technology™ is formulated with a moisture barrier blend of sunflower seed cake, barley extract and cucumber fruit extract to strengthen skin's barrier, improve its resiliency, and balance and retain skin's moisture levels. Hyaluronic acid acts as a natural moisture magnet/humectant.

Great To Know
Always formulated for maximum results without irritation. Formulated without parabens, phthalates, fragrance. Just happy skin.