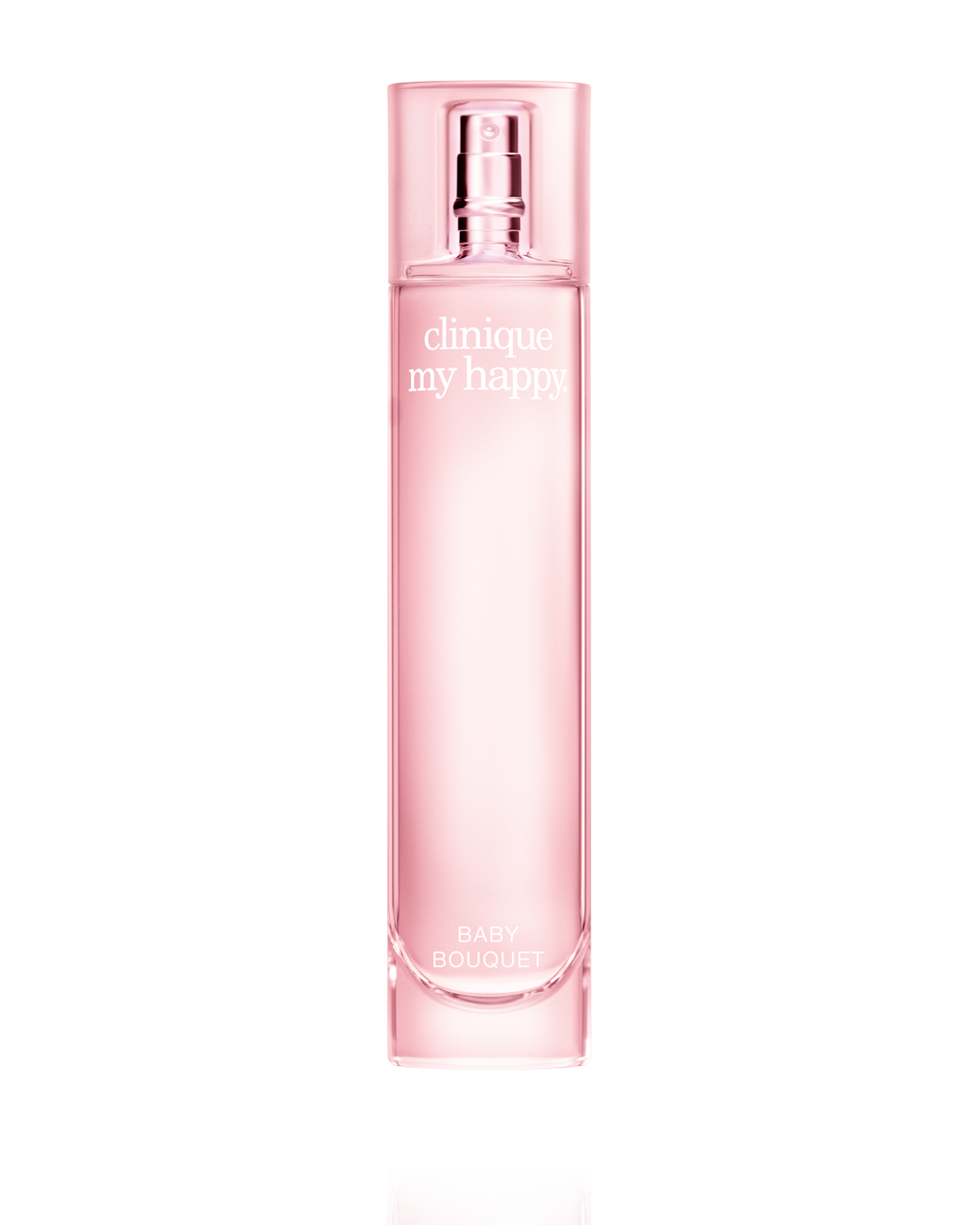 Clinique My Happy™ Baby Bouquet
What It Is: Blissful like a sleeping baby. Embrace the tenderness of a favourite lullaby. Bright mandarin, a tenderheart of Orange Flower petals and creamy musk. A comforting scent to wear alone or layer.

Notes: Bright mandarin and delicate Orange Flower.

Style/mood: Tender. Effortless. Soothing.

Our Clinique Clean Philosophy: No parabens. No phthalates. Just happy skin.